Microsoft Warns of Major WannaCry-like Windows Security Exploit, Releases XP Patches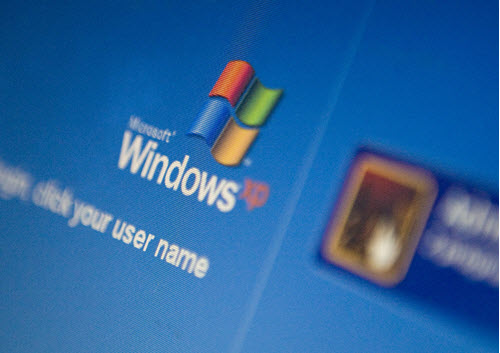 Microsoft warns of major WannaCry-like Windows security exploit, Releases XP Patches for Windows users to apply Windows Update to protect against a potentially widespread attack today. The software giant has applied for a critical remote code execution vulnerability that exists in Windows XP, Windows 7, Windows Server 2003, Windows Server 2008 R2, and Windows Server 2008. Microsoft takes an unusual approach to release patches for Windows XP and Windows Server 2003 but each operating system is out of support. Windows XP users can download the update from the Microsoft update catalog manually.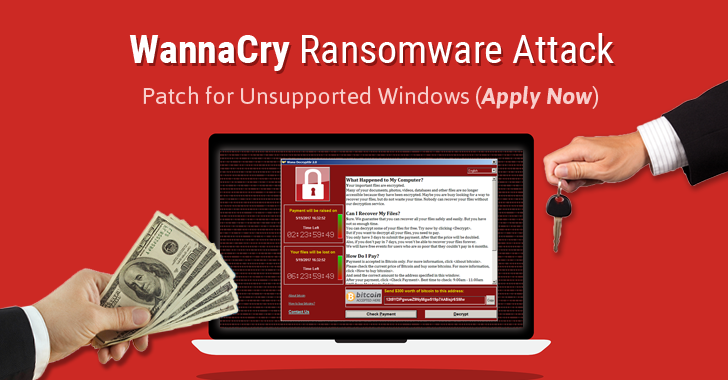 The vulnerability is pre-authentication which requires no user interaction. In simple words, the vulnerability is 'wormable', it means any future malware that can exploit a vulnerability could propagate between two vulnerable machines in a similar way as WannaCry malware spread around the globe in 2017."
A Brief Detail About WannaCry Ransomware
Today in this Blog we will tell you why Microsoft warns of major WannaCry-like Windows security exploit, Releases XP Patches.
Just like some other ransomware, this WannaCry ransomware is a type of encryption virus that encrypts your data on a computer and demands a large amount of money to get it back decrypted.
WannaCry that comes with WannaCrypt, WannaCrypt0r2.0, WannaDecryptor aliases and is spreading quickly inside the network like a RAT(Remote Access Trojan) from computer to computer in a very short time. More than 200,000 PCs were infected over 99 countries which include the parcel services, health systems like FedEx, police department websites in India, etc.
Let's See What Microsoft Says about WannaCry Ransomware attack!
Microsoft says it was not observed more exploits of this vulnerability, but now all patches are released over time spam before attackers reverse engineer Microsoft's patches and create malware. Fortunately, Windows 8 and Windows 10 operating systems are not affected by this vulnerability. Meanwhile, Windows 10 is more popular than Windows 7, there are still so many machines running Windows 7, thus a potential WannaCry Ransomware attack will be very troublesome.
Microsoft broke with a tradition of not supplying patches for Windows machine that is out-of-support back when thousands of Windows computers in 100+ countries were affected by malware named as WannaCry. So that was the reason behind why Microsoft warns of major WannaCry-like Windows security exploit, Releases XP Patches.
Few types of Ransomware Attacks Over the Globe
Know the various attacks done by a Ransomware attack and the solution provided by many organizations against the attack.
1. Ransomware targeting Healthcare – Tips for Medical Organizations
2. Cyber attack on Schools – Cyber Security against Attack
3. Attack On Gmail and Google Drive – Protect Against the Virus
4. Ransome Attack on Personal Computer's – Security solution & patch
5. Ransomware Protection for OneDrive – Microsoft Update Details
Do you know?
The malware may use many flaws in old versions of Windows to encrypt machines and demand of a $300 ransom before unlocking it.
As if the self-replicating, code-execution vulnerability was not serious enough, CVE-2019-0708, as a flaw in the Remote Desktop Services is indexed and requires low complexity to exploit. Microsoft's Vulnerability Scoring System Calculator scores complexity as 3.9 out of 10. (In simple terms, WannaCry developer has a strong code and stolen lately from the National Security Agency, to exploit the wormable flaws, which had to exploit complexity rated as "high.") Eventually, it seems that developing a reliable exploit code for latest Windows vulnerability that requires relatively less work.
"Exploitation of this vulnerability, as described in the advisory, just need someone for sending a specific packet across the network to vulnerable systems that have RDP service," Brian Bartholomew, a senior security researcher, told Ars in email.
What's the Best Way According to Microsoft Against WannaCry Ransomware?
Microsoft is keen to avoid another WannaCry ransomware attack, even though it assumes "the best method to address this vulnerability is upgrading to the latest version of Microsoft Windows."
Winding Up!
As we all know, WannaCry is a worm that infiltrates the user system and encrypts the Windows system. After understanding this, we have discussed the complete information to keep crucial data safe and secure from WannaCry ransomware. We have explained in detailed about Microsoft warns of major WannaCry-like Windows security exploit, release XP patches. If there is an issue then, feel free to put a comment below. The problem will further be looked by an expert in a minimum time period.