Mozilla Thunderbird End of Support for XP and Vista: Seeking Help!!
As we all know that Mozilla Thunderbird is a free Open Source email manager and cross-platform (available for Windows, Gnu Linux, and Mac OS X) that exist. It allows us to link our email accounts independently and customize, configure their design and operation to the maximum. Thunderbird has long been a secondary project for Mozilla, so it is rare to see the inclusion of revolutionary news in each release. On this occasion, we find a major update about Mozilla Thunderbird. The major difference from the release 52 and 60 is, Thunderbird end support for Windows XP and Vista in the later one.
Main Update: Thunderbird Is No Longer Compatible With XP And Vista
In the official Thunderbird blog highlights, Thunderbird developers stated that Thunderbird 60, the version after 52, is not compatible with Windows XP or Vista. Thunderbird 52 is the last version which is compatible with Windows XP and Windows Vista.
Why Does Thunderbird End Support For Windows XP and Vista?
Microsoft has ended support for Windows XP in 2014 and Windows Vista in 2017. Operating Systems, which have no any type of support does not receive any security updates. Due to this, they present issues and they can be dangerous to use. The potential risks of using older versions make it difficult for Thunderbird to continue being compatible with those versions.
What To Do To Get The Latest Features Of Thunderbird?
In order to get the newest updates and features, users just need to upgrade their Windows Operating Systems.
One can upgrade to a Windows version that Microsoft still supports i.e., Windows 7, Windows 8, Windows 10
Also, one can switch to a Linux-based OS
But, The Good New Is: Official Release Of Thunderbird 60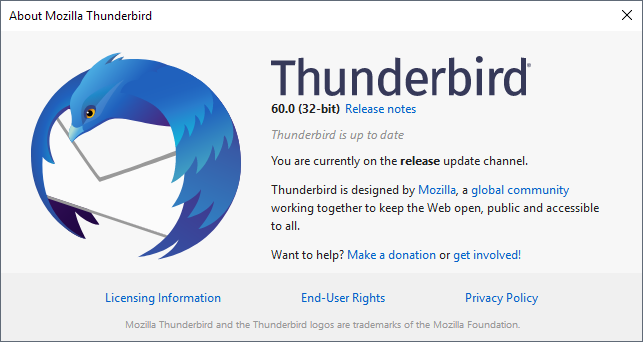 This time Thunderbird has just launched its version 60 and surprises us with a number of important changes, among which we highlight: a new interface called "Photon" (which reminds us of a similar Firefox Quantum style). Its tabs are square and the title bar can be toggled.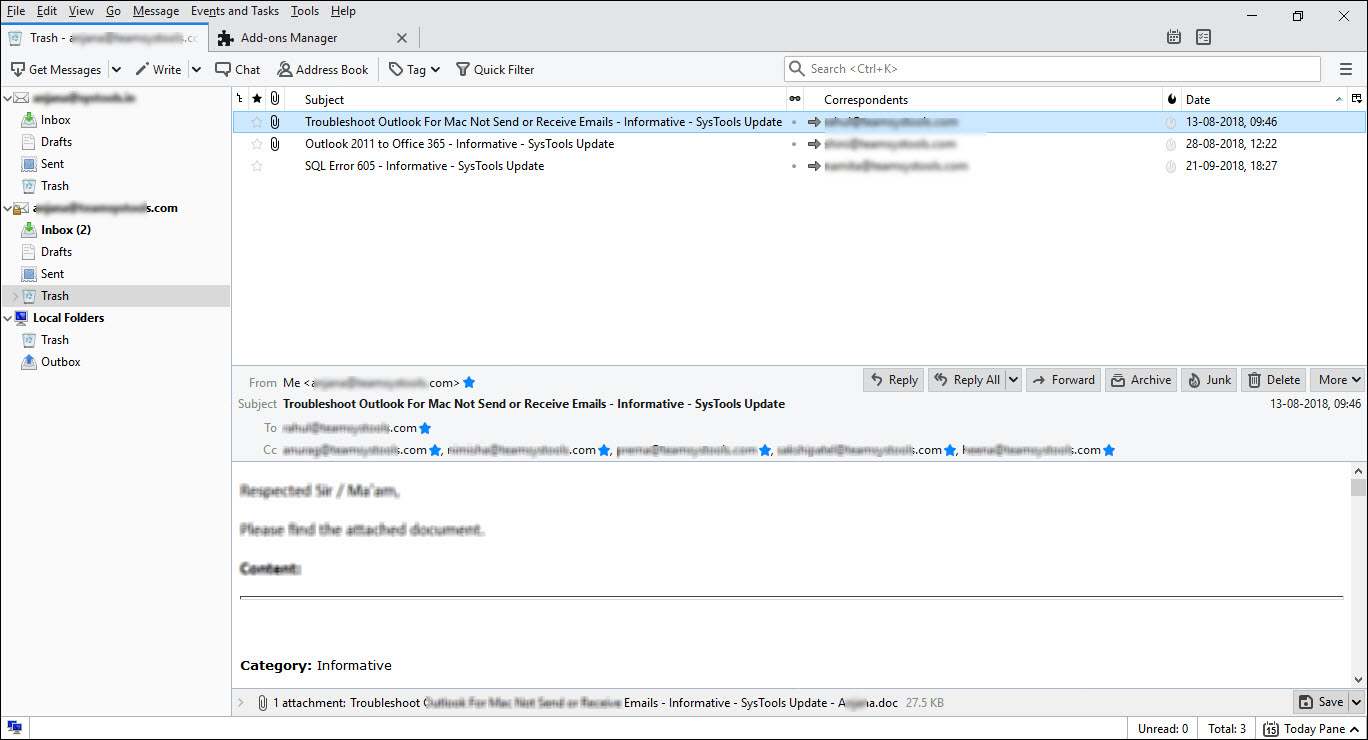 A reduction extensions compatible pending adaptation of most existing, incorporation of a calendar series, in which we can copy, cost, paste and delete entries or tasks, receive notifications and details of all of them.
Another notable change is Lightning that includes a calendar where we can establish and manage events. This can notify us at the time and day we want, in a similar way as desktop-based Microsoft Outlook application does.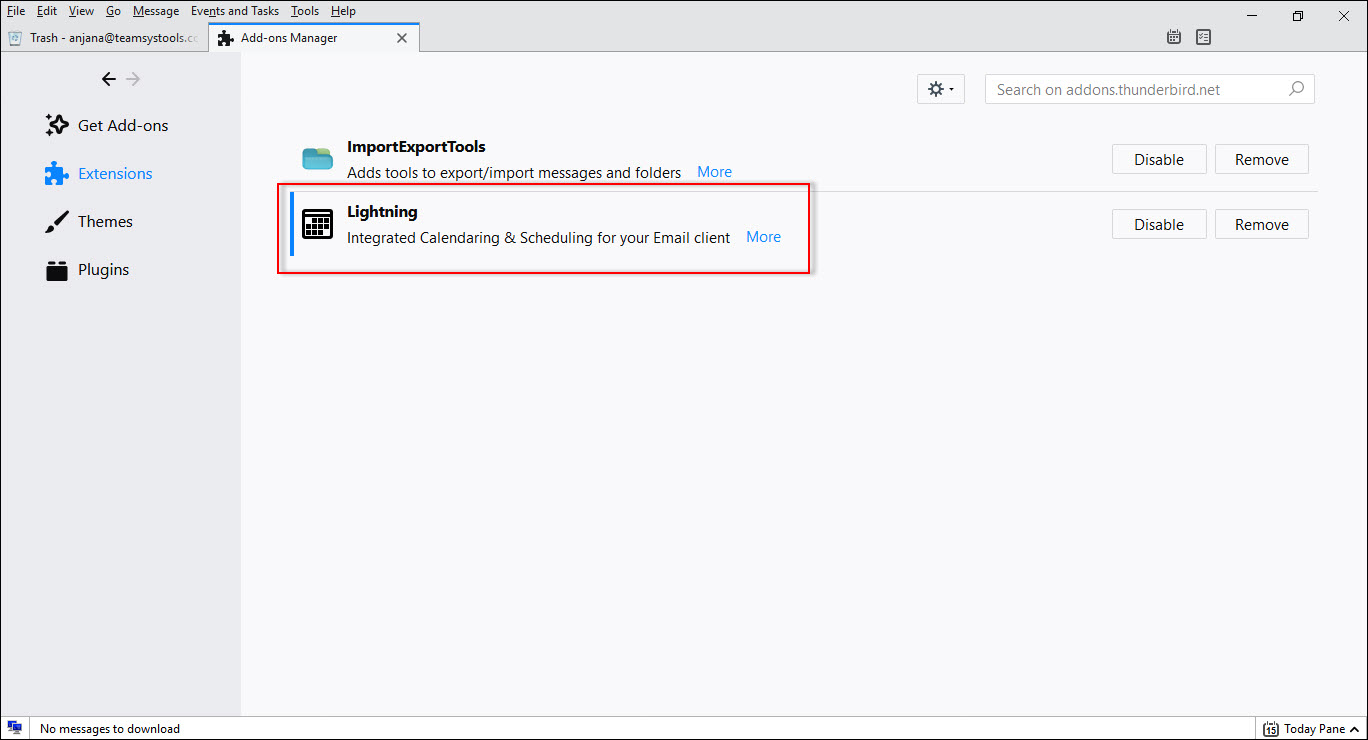 WebExtensions have also been added, and support has been given for Linux notifications since they were removed in the previous versions. In addition, they have improved the manager mails and address book. While considering the new updates provided in Thunderbird 60, no one can blame on the fact, Thunderbird end support for Windows XP and Vista, the out-dated Windows OS Versions.
Other Updates in Mozilla Thunderbird 60.0
The list of changes in Thunderbird 60 is quite long, but, among those that stand out we have a few to highlight:
Thunderbird 60 only supports extensions explicitly marked as compatible with this version.
Dark and light themes are added.
Added support for FIDO U2F, physical authentication keys in two steps.
Customizable templates for your emails.
Address book improvements.
Advance format of the messages (users can press the shift key while editing to convert a plain text message to HTML and vice versa).
Improvements in the handling of attachments.
Native notifications on Linux return.
Thunderbird now uses Rust-based Mozilla technologies, and also the Quantum CSS engine based on Servo.
Closing Lines
Thunderbird email application has long ago become a stone in the shoe sole of Mozilla. Its simple account configuration and filters add the trust that Mozilla has traditionally generated among users. To continue offering users the best possible application, Mozilla has just launched a new update of email client i.e., Thunderbird 60. Also, now by this latest update, Thunderbird end support for Windows XP and Vista. So, now users can update their OS versions and enjoy the improvements and developments with Thunderbird 60.