Compare & Contrast Microsoft Teams – Public vs Private
Office 365 is relentlessly working to make business communication convenient for the users. As a part of this process, Microsoft has introduced an application named Teams. This has been launched in March 2017 and later it replaced Skype for Business Online in Office 365. This app can integrate with other Office 365 applications like Microsoft Office, MS Exchange, SharePoint, etc. Now, Office 365 users can be the part of either public Teams of private Teams. In this post, we will focus on the differences between these two types of Teams. Before going into the comparison between Microsoft Teams Public vs Private, have a quick look at the definition of Microsoft Teams.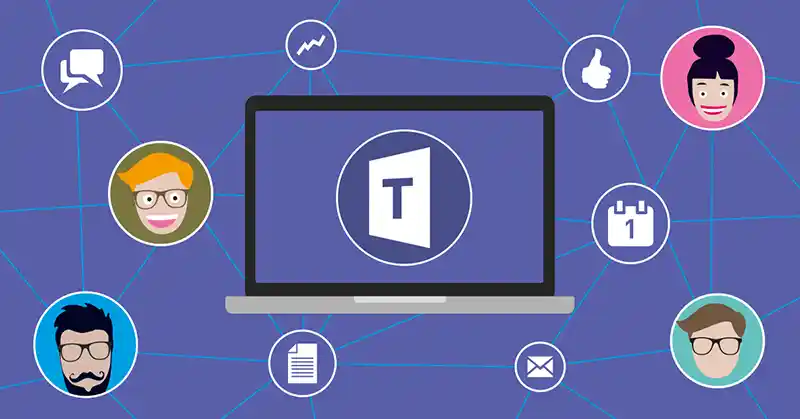 What is Microsoft Teams
Teams is a cloud-based communication application offered by Microsoft that enables its members to communicate with each other seamlessly. It includes features like messaging, calling, video conference, and file sharing. Both local and remote users can stay connected by being a part of the Teams using desktops, laptops as well as smartphones. This chat-based workspace allows voice and video meeting scheduling, real-time and near real-time content collaboration, threaded conversation, private messaging, etc. Up to 2500 members of an organization can become the part of a Team. Some of the similar products to Teams are Slack, Google Hangout, Cisco Webex Teams, etc.
Roles and Permissions in Microsoft Teams
In a Microsoft Team, there are two types of roles: Owner and Members. When someone creates a Team, they are given the status of Owner. An Owner can elevate the status of any Member and turn them into Owner too. Team Owners can downgrade their status by becoming Members. However, if a Microsoft Team is created from an Office 365 Group, the permissions are inherited from the existing Office 365 Group.
Difference Between Microsoft Teams Public vs Private
These two types of Teams are different in various aspects. Basically, public teams can be joined at any time just by searching while private teams are coordinated and controlled by the team owner. Other comparison between public and private Teams are listed below:
Default Teams: When a Team is created, its default status is private. In case users want to make a Team public, they have to change the settings from public to private after creating the Team.
Joining Process: In a public Team, users can join by themselves and post their searches, which is quite opposite for private Teams. Users have to send an email to the team owner using Outlook along with request access message. Team Owners do not get alerted by notification on the Teams UI.
Invitation: Members of public Teams can invite others to join the Team. Contrarily, when comparing Microsoft Teams Public vs Private only the Teams Owner of the private Team can invite others to join. However, external users cannot invite anyone in both public and private Teams.
Post-Joining Alert: When someone joins the public Team, they get added immediately and automatically. When a user is added to a private Team, they get notified by Activity Alert. As for team owners, they are not notified when someone is added to the Team.
Search: Office 365 Users can search for public Teams from MS Outlook and Teams Interface. After a recent change in private Teams policy, it is also searchable from MS Teams and Microsoft Outlook. Earlier, private Teams were not searchable from Teams, so the only option for the users was Outlook.
Workspace Access: All users of a public Team can access workspaces like SharePoint or OneNote to add, view and edit files. In private Teams, the access depends on the approval of the Team Owner only.
Note: SharePoint and similar type of workspace access for the external users depend solely on the Team Owners. For both public and private Teams, Owners have the power to decide how much access can an external user have over the files.
File Sharing: One of the important features of Microsoft Teams application is file sharing. All users of a public Team can share files inside or outside the Team. In case of private Team, only members can share files with other users within/ outside Team. External users or Guest users are not allowed to share files outside the Team.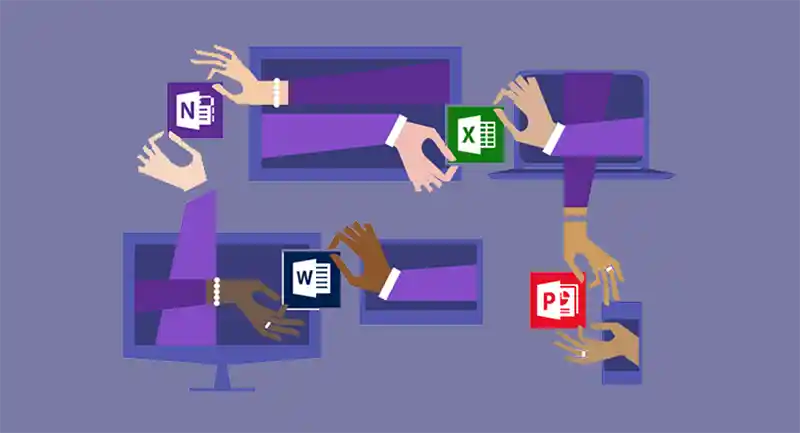 Wrapping Up
Teams is a helpful business application in Office 365 that brings efficiency in collaborative projects. In this post, we have tried to amalgamate all the differences between public and private Teams application. Users will be able to gather basic knowledge about Microsoft Teams Public vs Private from this writing.