Fix your Zoom Video Conferencing Security Issues with These Tips!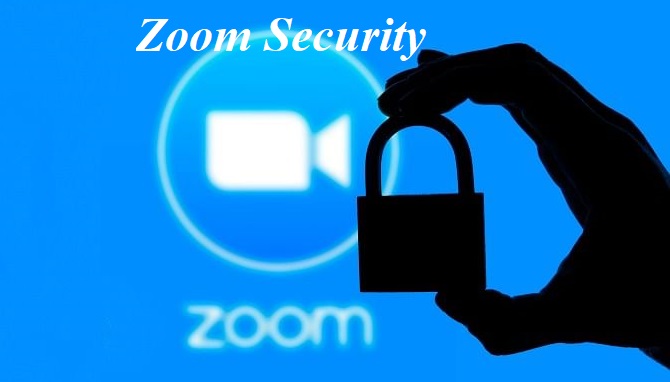 In this coronavirus pandemic most of the employees working from their home. Hence, the use of video conferencing has quickly escalated.
Because most of the employees using video conferencing to attend the meeting and they use video conferencing software as per their requirements including Zoom. But Zoom software has been in the news for its security and privacy issues from the last few days. So in this write up we are going to discuss the Zoom video conferencing security issue or what is Zoom and is it safe for you?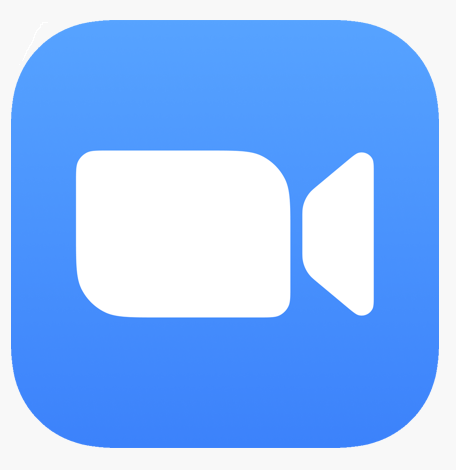 What is Zoom- Basically; Zoom is a US-based video conferencing service that combines simple online meetings, group messaging, and video conferencing into an easy to use platform. It supports various devices such as Mac, Windows, Android, and IOS as well as room system like H.323/SIP.
Due to its remarkable features, Zoom gains a rise in their daily traffic by 535% last month according to the report of The Guardian. According to firm Sensor Tower, the Zoom app for iPhone has been in the list of the most downloaded app.
Features Provided by Zoom
Support HD video and HD voice calling
Facility to full-screen view
AES 256-bit encryption and SSL encryption
Gives an option to HTTP access
Unlimited VoIP and hybrid cloud service
Zoom Video Conferencing App Is Safe or Not?
As we said above Zoom app has been in the news because of its security and privacy issues. And the reason for this news is most of the high profile figures and politicians use it for conferencing as they work from home.
But most of the security researchers have called Zoom a privacy disaster and a fundamentally corrupt. So this is the reason most of the country thinks about zoom video conferencing security concerns and warned the user that zoom video conferencing has security issues.
Moreover, according to the report of Bleeping Computer, hackers are sailing over 5,00,000 Zoom account credentials on the dark web.
After this news, several companies including Google, Apple, NASA, and Tesla have urged or warned their employees for using Zoom and also tell them about Zoom video conferencing security flaws. Many countries like Germany and Taiwan have also banned the use of Zoom in their nation.
In India, the Cyber Coordination Center under the Ministry of Home Affairs has released the detailed advisory on the Zoom video conferencing security issues. In an advisory, it is clear that the Zoom video conferencing platform should not be used by government officials or official purposes because Zoom video conferencing is not safe.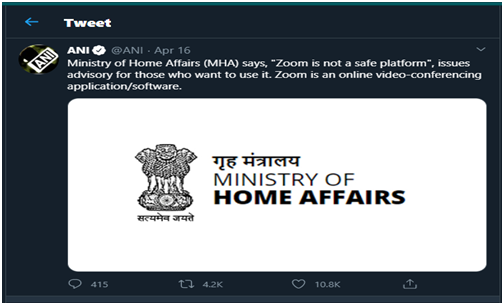 Zoom Video Conferencing Security Flaws
In this section, we are going to discuss why Zoom video conferencing not safe and also discusses the Zoom video conferencing security concerns that make the Zoom video conferencing app unsafe for the user.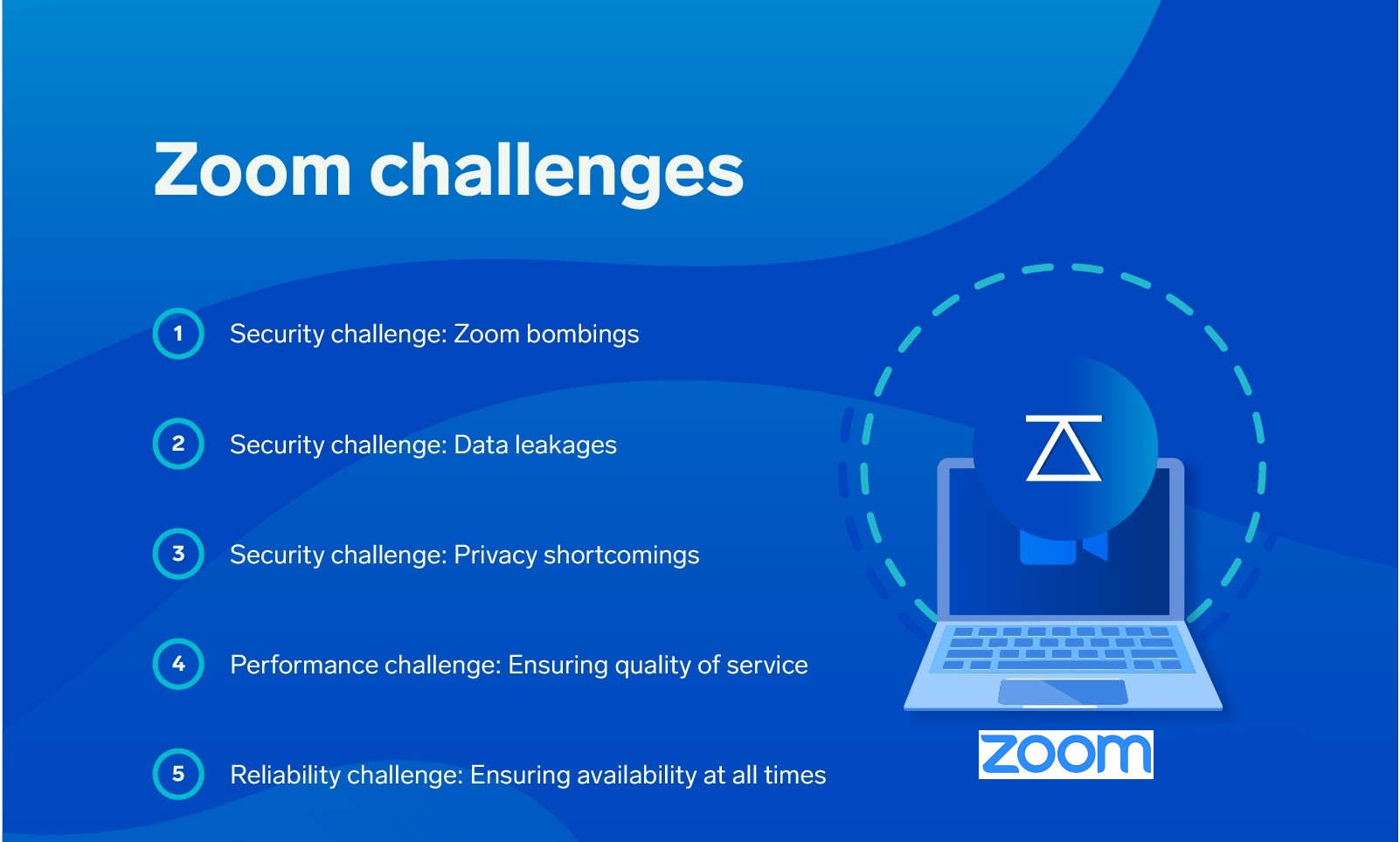 There is a chance you have been hacked during the video conferencing. Because there is news in The Economic Times that the television body BARC which was hosting a virtual conference to inform people about TV and smartphone consumption trends during lockdown was forced to stop the briefing midway because of the hacking
It is possible that authorize Zoom meeting participants can carry out the miscellaneous activity on the terminal of others at the conference.
If you are not using Zoom carefully, then there is a chance of unwanted people can join a meeting which is called the Zoom bomb.
Some report says that Zoom app can be used for DoS attack
There is the option of end-to-end encryption in Zoom but it is not working. So there a chance you may lose your credentials data.
Now, because of this reason the Indian government releases advisory in which they discuss Zoom video conferencing security issues and set some rules for those who still using Zoom application. The rules are mentioned below released by Cyber Coordinates Center Government of India.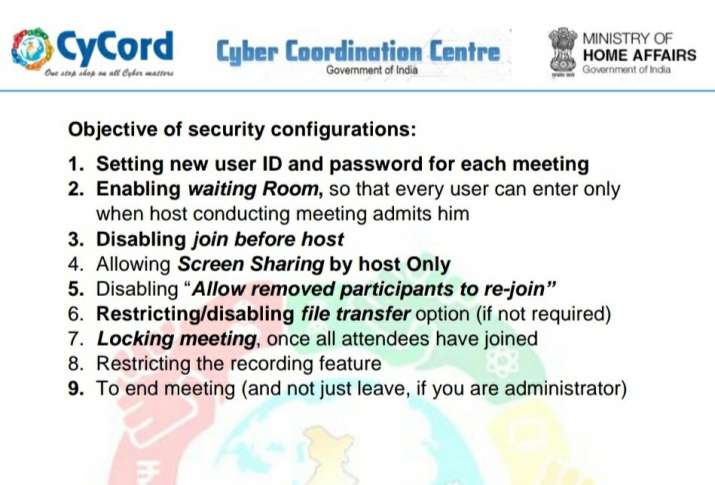 Rules by Cyber Co-ordinate Center for Zoom
Always create a new user id and password for each meeting
Enable waiting room so that every user can enter only when the host conducts meetings
Disable joined before host option
Allow screen sharing by host only option
Disable allow remove participants to re-join
Do not forget to lock the meeting once all members have joined the meeting.
Restricting the recording feature
Always end meeting for all if you are an administrator.
If you want to read more about an advisory that has been released by Cyber Coordinates Center under the Union Ministry of Home Affairs, then read MHA Issues Advisory on Secure Use of Zoom Meeting Platform. 
Final Verdict
Zoom comes with great features for video calls for large groups. But from the last few weeks Zoom, video conferencing has many security flaws. Therefore, in this article, we have discussed what is Zoom, its features, Zoom video conferencing security issue, and how to use Zoom safely. And we are hoping that your all doubt regarding the Zoom video conference security is now solved.