Facebook Using AV1 Technology for Faster Video Streaming – Latest Video Compression
The social networking site takes its first step to send videos with the help of new technology, which improves the quality of the video, deliver videos faster and can reduce the data use. If the users watch videos on Facebook, there is a good news for them. These videos will be displayed on the screen without taking much time.
The latest video compression technology AV1 has been used by the largest social networking sites in the World. It is declared in the blog post and at the Video@scale conference. AV1 is innovated by the consortium known as Alliance for Open Media. The founders of this confederation are tech powers like Google, Microsoft, Mozilla, Amazon, Cisco Systems but, it got more power in 2017 when Facebook and Apple also joined the group.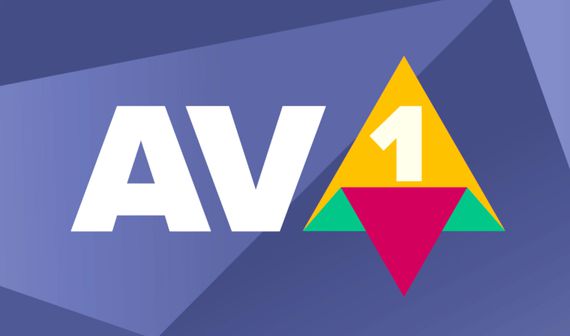 Better video compression may sound like doubtful technology, but it is of prime concern as the surfing nowadays involves videos. Whether it is watching TV shows or movies, taking online classes, monitoring home security, video chatting with family and friends, most of the activities involve videos. The biggest advantage of compression is, even if there is a network congestion, data keeps on flowing. Better compression results in higher resolution video and reduces the data rate.
To match the quality provided by the earlier VP9 video technology of Google, AV1 requires about 30% less network capacity. As compared to present king of video compression H.264, AV1 needs approx 50 percent fewer data. These all statistics were revealed after the research carried out by Facebook.
Advantages of Using Facebook AV1 Technology
The 3 key decoding and encoding approaches which make AV1 a preferred choice to use in video streaming are:
1. Film Grain Synthesis
Film grain occurs mainly in photographic film, mostly observed in enlarged pictures, but it can also be fixed digitally for creating artistic pictures. At the time of digital video compression, film grain causes problems as it becomes difficult to recognize for machines and the noise generates a lot of traffic in the bit stream. This is when AV1 comes into a glance. The objective is to remove the noise before encoding it and then, the noise should be added again before generating the output at the time of decoding. In this manner, no irrelevant data will be transmitted and a load of data will be reduced.
2. An Increment in Coding Unit Size
As the resolutions in video keep getting larger, an enlargement in the block size is the most impressive way to regulate the compression procedure together with the high-resolution contents. Each frame is divided into blocks (individual coding units). These blocks are processed separately at the time of coding process.
3. Non-Binary Arithmetic Coding
In HEVC or AVC, every symbol to be added in the arithmetic coding engine should be binary. On the contrary, in AV1, the symbols can also be non-binary. It means, with AV1, there are 8 possible values instead of 2.
One major advantage is it is possible to encode more symbols per clock cycle with the help of this process. The clock cycles are to be operated in a serial manner. That is why non-binary coding is improved by permitting various symbols to be managed during each serial cycle.
Drawbacks of AV1 Technology
At this initial stage in AV1's existence, it contains a few limitations. The main drawback is at the first place, it requires a lot of coding efficiency to compress the video. Even though Facebook tried to solve these problems, but AV1 partners expect improvements in coding that are difficult to achieve as AV1 is a new technology.
Since AV1 is a brand new innovation, so users cannot expect an immediate effect. This technology is only available in the Canary version of Google Chrome browser– a test version having a few imperfections – and processor compatibility to manage AV1 is not due until 2020.
The major web browsers will add AV1 support. Facebook will enhance the number of videos using AV1 technology so that AV1 continues to be developed faster and it is implemented across the whole digital video ecosystem.
Mozilla Firefox added AV1 support a few months ago, but it is not in collaboration with Facebook. Chrome and Firefox use different AV1 prototypes from mid-2017. Mozilla is working to upgrade the AV1 version every night. It also updated the test version of Firefox.
The Observational Verdict
Facebook AV1 technology has reached the final stages of development, it can be assumed that AV1 will have a huge impact on the field of video streaming in the upcoming future. Users always demand high-quality video streaming. This new technology paves the easiest way for users and structures the digital environment.