Different Modes to View and Analyze Emails
Email Analysis Through Different Mode for Digital Evidence Analysis!
Want to analyze one email with all its details explored? Here is an introduction on how to get detail view of particular emails in different mode: Read more:-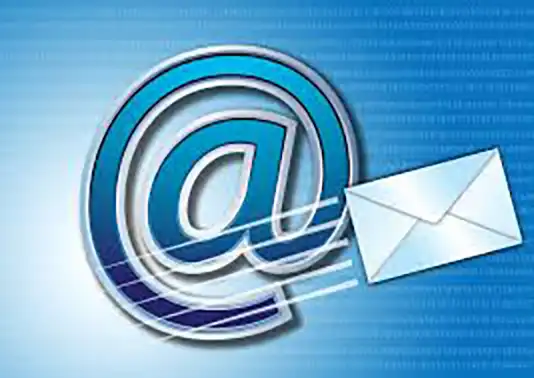 Emails are the fastest medium for communication as it delivers the time and matter sensitive information including events updates, breaking news etc generating immediate response thereby allowing user to maintain a long lasting relationship between the email sender and recipient. Email help to expand the reach of a business or message which directly grow organization. Emails consist mainly of three components: Body, Header, and Attachment.
Maintaining email database is a must taken step in the corporate world, and this practice give rise to the heap of messages among which some emails can turn to be a milestone in forensic evidence recovery also. Let us consider one scenario where analyzing emails in different mode will be helpful. Digital messages are now the medium to pass information as well as threats. If any cyber crime happens with high profile names included then there is chance of digital evidence recovery so that the culprits can be tracked and caught. Email recovery, email conversion and email preservation are all part of evidence recovery and today we are discussing about the different mail views that can help for a thorough study of emails.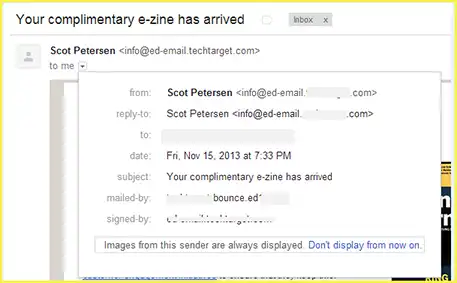 In a general preview, email sent from Gmail, Outlook or any other IMAP, POP3 Web based, desktop email account looks similar with same kind of information displayed as shown in the images.
Different Views of Emails Provided by eDiscovery Tools
But for forensic evidence analysis the normal view of emails are not enough, it needs a through analysis of emails detailing each and every component of it. There are different views in which an email can be viewed, some of the views in which an email will can be examined are provided in the table here:-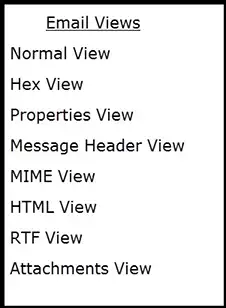 These views of emails are provided by most of the eDiscovery software solutions. Let us go through what each type of email view implies that help for evidence recovery and email analysis.

Normal View: – Normal view of an email comprises of the general information of the sender, recipient and also the body content. We can get the information like, who send the email from email ID under To, who all are addressed under cc(carbon copy) section, subject of the email under Subject, Data and time of email received and send, attachments(if any) all in the header portion and in the body part we can view the content of the email. Attachments can be viewed by selecting and opening them.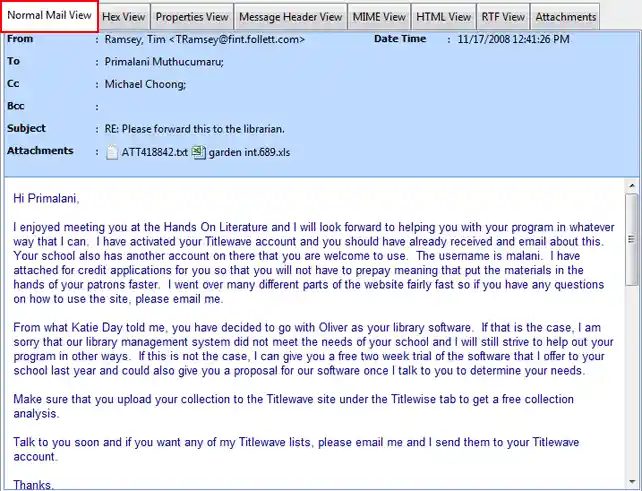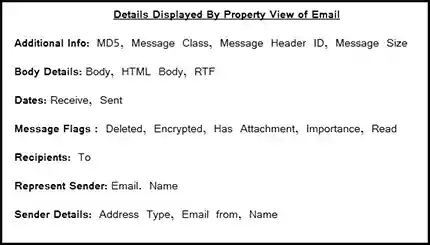 Hex View: This view represent the raw format of the email. Offset, Hex code and text value of the emails are analyzed by the eDiscovery tools. Hexadecimal digit comprises of four binary bits and any changes over this code will be reflected in the email directly. Hex view helps in knowing what exactly a file by reading byte-to- byte. Digits as 0-9 and A-F help examiner to read and analyze the basic behavior of an email. Hex view helps to understand missing evidence information thus resolving the case easily.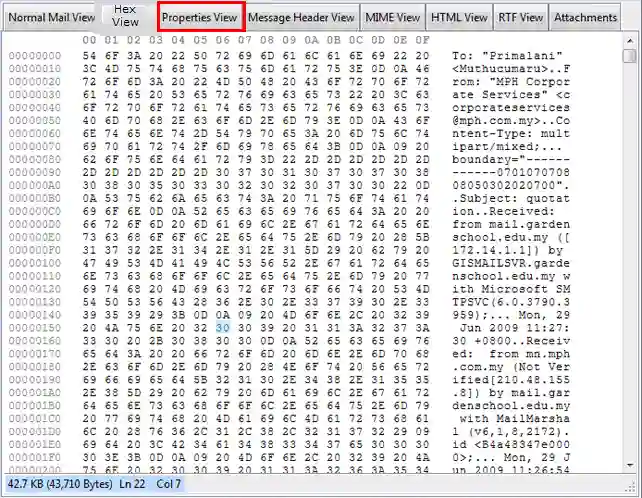 Properties View: Information regarding the selected details of any given email can be viewed here. Property value and property name will be given under each section. The section goes as additional info, Body Details, Dates, Message Flags, Recipients, Represent Sender, Sender Details and Subjects.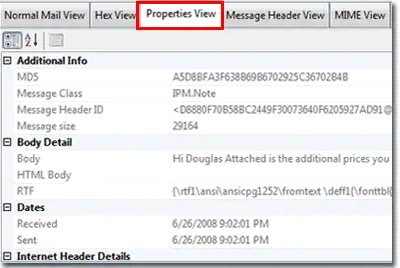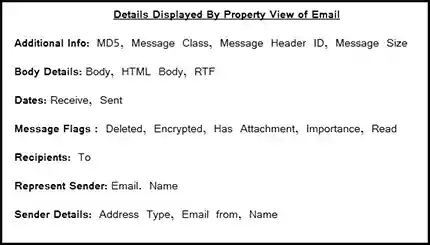 Message Header View: – Email header contains information related to the email origin and destination. Information for the suspected emails including MIME version, header sender/recipient (to, cc, bcc) information etc are all given in the Message Header View. As header information carries the real world location and other basic details of an email sender and receiver this view helps for an introductory analysis of an email.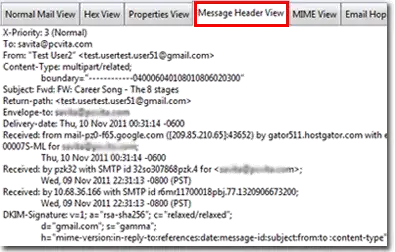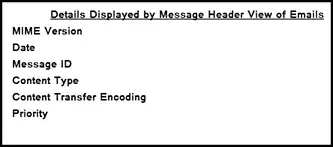 MIME View: – The crucial information for the text, non-text attachments of the emails are given here. MIME is the Multipurpose Internet Mail Extension is the international standard to define email header and attachment support of email platform. Raw text format of non-text attachments is the one benefit of MIME view. Attachment file name with the file type will be displayed giving information on the file extension turn helpful in evidence recovery without confusion of related app to read the attachment.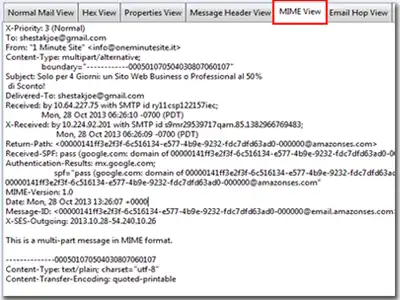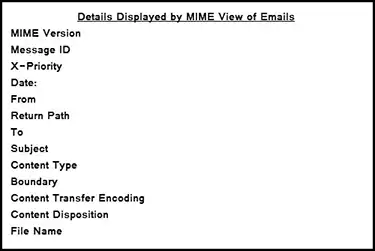 HTML View: The actions meant to damage the originality of any email can be analyzed with the HTML view of emails. It gives the details of comparison points, so that the point from where the edition or deletion of information had been done can be tracked. Culprits who are expertise in sending unwanted content or virus via emails work mainly on HTML emails. Through wise handling of HTML format it will be possible to analyze the wrong usage of emails.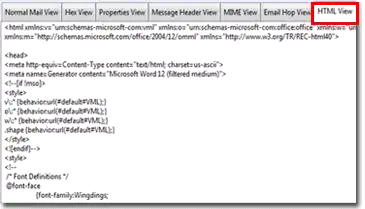 RTF View: Rich Text format view gives the view of email displaying the format and font setting. The change in these details can be compared to the original message to determine the crime.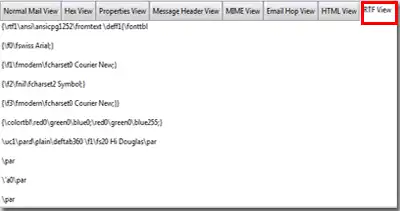 Attachment View: Attachment attributes and attachment preview is provided in the email attachment view. Preview of attachment content and also the source file name and other details help to determine the nature of mail and the purpose it is meant for.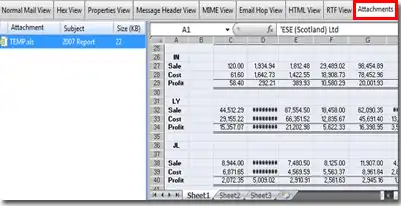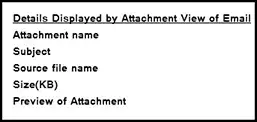 Forensic Evidence Recovery Can be Accurate Through Email Analysis
For thorough analysis of emails and the evidence recovery, viewing emails in different mode will be highly helpful. eDiscovery tools and some of the highly advance email recovery/conversion software also come with this provision to view emails in different mode. This trend of perfection in email analysis brings up accuracy in handling the cyber crimes as well as detecting malpractice over emailing. Gmail, Yahoo, Outlook, Lotus Notes, Hotmail, like email platform generated emails in the formats like PST, EML, MSG, MBOX and many others can be now viewed as per the need through the option of view emails in different modes.