Twitter Introduces New Feature for News Broadcast & TimeStamp for Live Video Sharing
Twitter is one of the most popular online news and social networking service. It is also known as a micro-blogging site. Twitter is a treasure trove of information. To make it easy for users, Twitter is adding new features. As improvisations always lead to better results. So, recently, Twitter has introduced two new and amazing features that are News Broadcast and TimeStamp for Live Video Sharing Update to provide users more comfort while using Twitter.
With the help of News Broadcast feature, Twitter is trying to provide correct and real information to users. On the other hand, with TimeStamp for Live Video Sharing feature, Twitter is making easy for users to share any specific moment from live videos.
Feature 1: News Broadcast for Authenticity of Information
To control the spread of misinformation, Twitter has now rolled out a new feature to highlight the links shared by your network into your Home timeline. According to Buzzfeed News, once user will click on the live videos at that time, he/she will be taken to another timeline populated by tweets about whatever is happening on the news.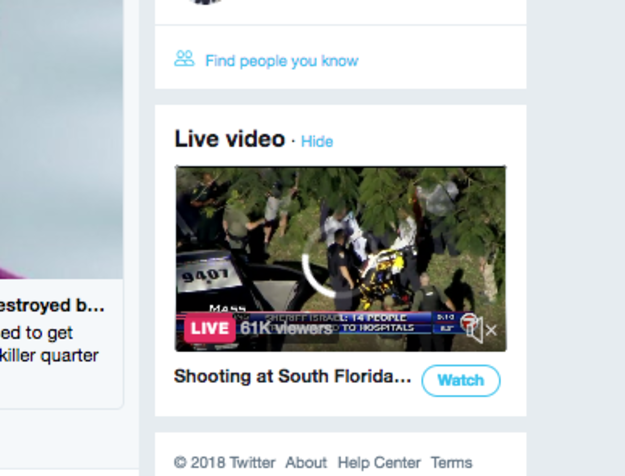 This feature was tested by microblogging service, streaming news coverage of the school shooting at Marjory Stoneman Douglas High School in Miami. This new feature also groups the tweet mentioning the link below it. Basically, the feature will prevent the spread of inaccurate information.
According to a saying of a Twitter spokesperson, the feature has rolled out to all Twitter users across iOs, Android, and web.
Twitter is also experimenting with curated timeline around breaking news events and it is also highlighting news and tweets from journalists in its "explore" tab.
The main aim behind the introduction of this feature was to ensure that the information people receiving on the site are authentic and reliable.
Feature 2: Update for TimeStamp for Live Video Sharing
Another new feature that will make easier for users to share a key or specific moment from long and live videos is introduced by Twitter that is Timestamps. In many situations, people want to draw attention to the particular moment in a live video. Earlier, users were able to Tweet the entire live video which made it difficult to discuss what matters most.
This new feature unveiled by microblogging platform Twitter will help users to tweet a live video or replay one that starts at the exact moment they want it to. This will allows users to highlight a specific time in the live videos.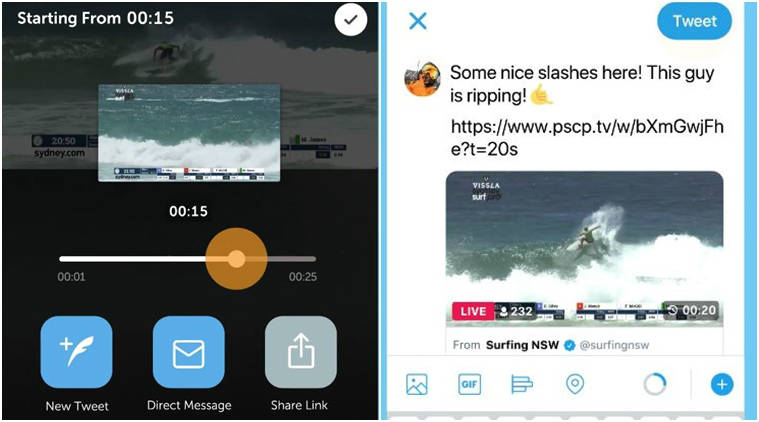 The feature is available for Android and iOS Twitter apps, the Twitter browser site, and Periscope.
How to use Timestamp for Live Video Sharing
Sharing Timestamps is very easy. To use this feature a user just follow the steps given below:
1. 'Share' icon located just below the live video.
2. Then, a scroll bar will appear once you tab on the share button
3. Now, you can move the scroll button to select the time from which you want the live video to share
4. After this, you can continue by tweeting the specific live video. The shared video will start playing from the time specified for anyone who sees the tweet
Users can also select the 'live' button to skip forward to what is currently being streamed, if the video shared is being broadcast live. For any live video, from a content publisher who is professional or someone broadcasting from their phone, this feature is available.
Day by day Twitter is improving by adding new features to it. News Broadcast and TimeStamp for Live Video Sharing are the two and latest features added by Twitter. Upgradtions and addition of new features are very important for every platform to survive in this era of technology.