SysTools Celebrates Women's Day : "She Leads SysTools" for Tech Women
International Women's Day Celebration in SysTools IT Company
On the occasion of International Women's Day, SysTools upholds its motto of women empowerment and celebrates the presence of its 39 female employees. They dedicated the day, and appreciated the contributions made by the slogan #SheLeadsSysTools. By this act of respect to its female counterpart, SysTools broadcasts their commitment towards gender equality and women empowerment in the most effective way possible on this International Women's Day.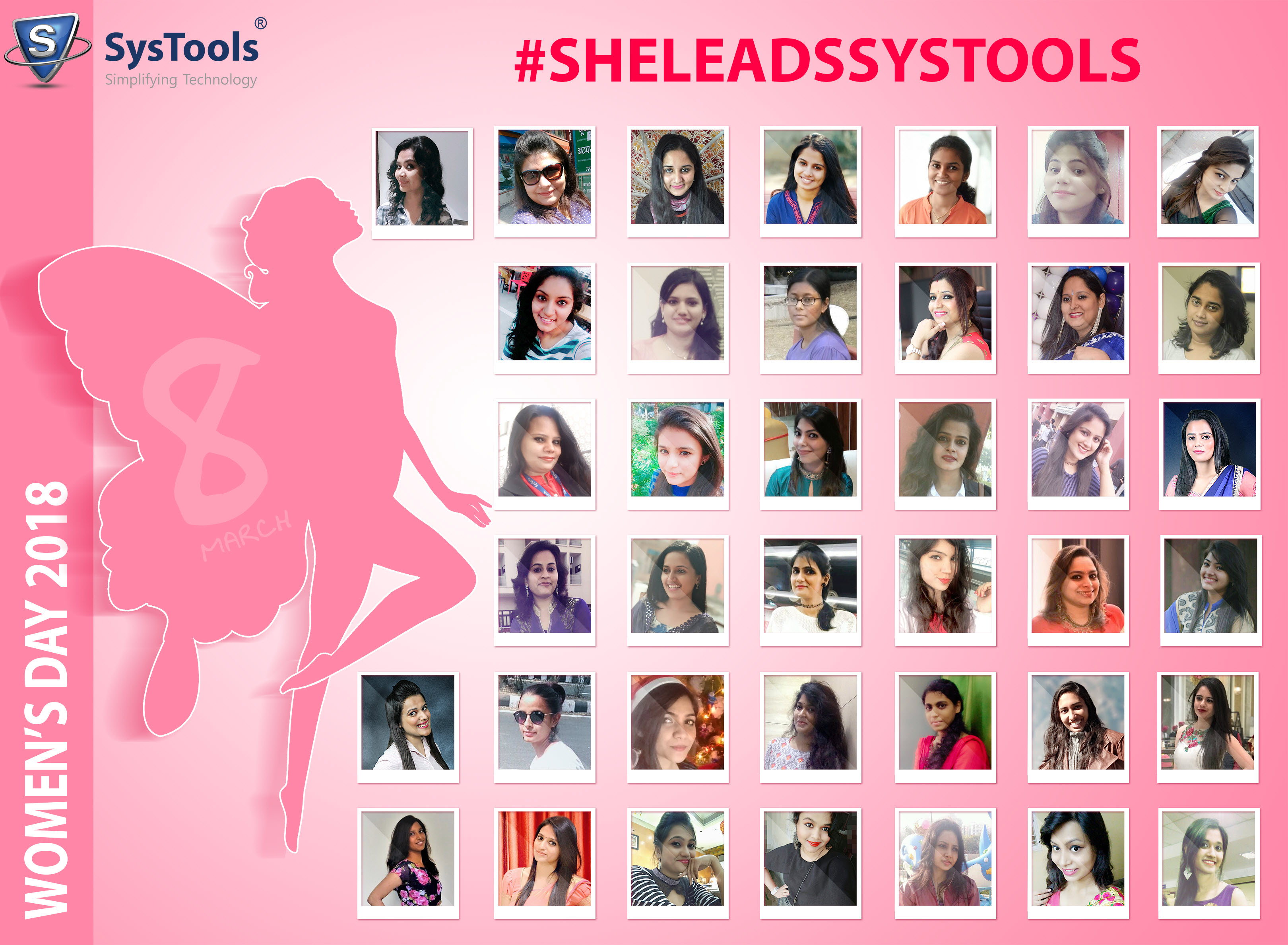 Glimpse of International Women's Day in SysTools
International Women's Day that is watched on March 8th every year, is a reminder for everyone to continue the push for gender parity or equality. It is a day to celebrate social, cultural, economic, and political achievements of Women. Various organizations & major brands try a little hard to come forward and accelerate women empowerment via different ads, short stories, events, social media etc. Among all such brands, SysTools has also celebrated International Women's Day with their team in order to encourage the female folks working there to come forward and lead technology. They had a grand celebration with fun, music and games arranged keeping the focus to celebrate womanhood as a blessing. Employees followed Bollywood theme of dressing and it was a treat to the eyes to see the employees in the attire of those Bollywood divas whom we admire.
The day started with the Boys welcoming their female colleagues with heartfelt wishes, flowers and chocolates. Just the way a girl spreads the sweetness and fragrance wherever she go, the welcome theme was perfect way to begin the day with. There were games, theme music dance and many other activities arranged to engage the employees to celebrate the freedom and happiness they always look up to. Media coverage was also given to the entire event via Bharat News TV channel. Media team from the news channel took reviews from the SysTools employees and it all made International Women's Day into a grand celebration that in fact was the best ever celebrations in an IT company.
Reviews by female employees of SysTools on International Women's Day covered the topics such as safety and security of girls as an employee in IT Company, the career opportunities they explore, benefits they enjoy being placed in an IT company like SysTools where it is an open culture in terms of growth and development. The challenges faced by the female employees were also discussed that include traveling late nights, horseplay among employees and the gender bias that other industries faces. We are quoting the words from the representatives of few of our female folks here. It is because of these ladies that SysTools is possible to make a mark in the industry, especially in terms of success and confidence in promoting women empowerment as an integral part of their business management.
Chaitali Dasgupta, Managing Director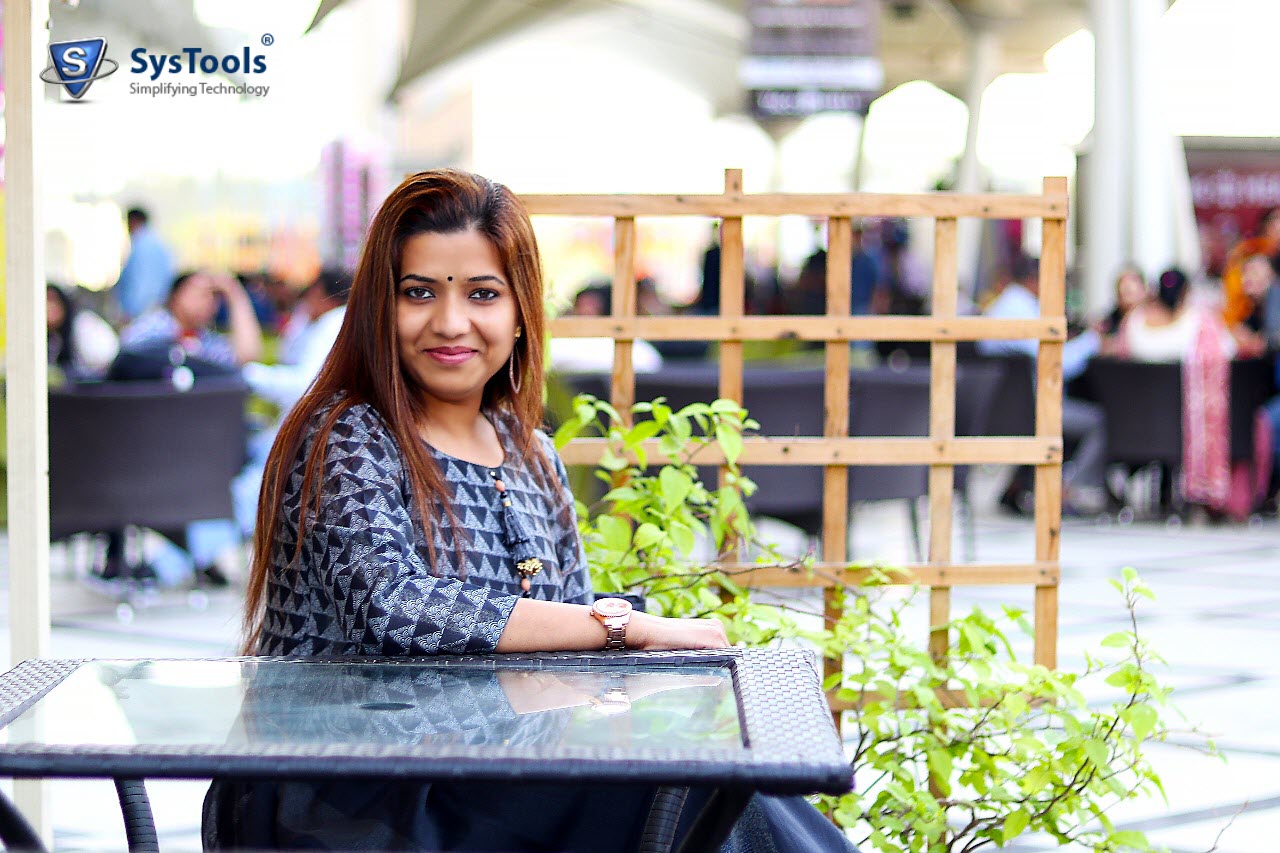 You are among the top-notch position of the company that others envy to reach, what is your success mantra? How hard is it to make it to the top? Do you think any girl sitting in your office cabin can be as successful as you are?
First of all, I must ask, who puts the limit to a girls dream? Her parents, her partner or the society itself? My answer is, it is her own thought that puts the limit to the heights that she can reach. Broaden your thoughts, uphold your skills, and focus on your mission, sooner or later you also can be in that top-notch position. Girls are thrown to a corner of under confidence and self-doubt that I am not made for it which makes them kill their aspirations and settle for what they are offered. Rather than listening to what others say, if they follow what their passion says, they can conquer much success and satisfaction in life. Fight for your liberty, fight for your rights, and always remind them that you are determined. "Built your foundation with the stones thrown at you, and one day you can see, you have actually built an empire."
Nimisha Ramesh, General Manager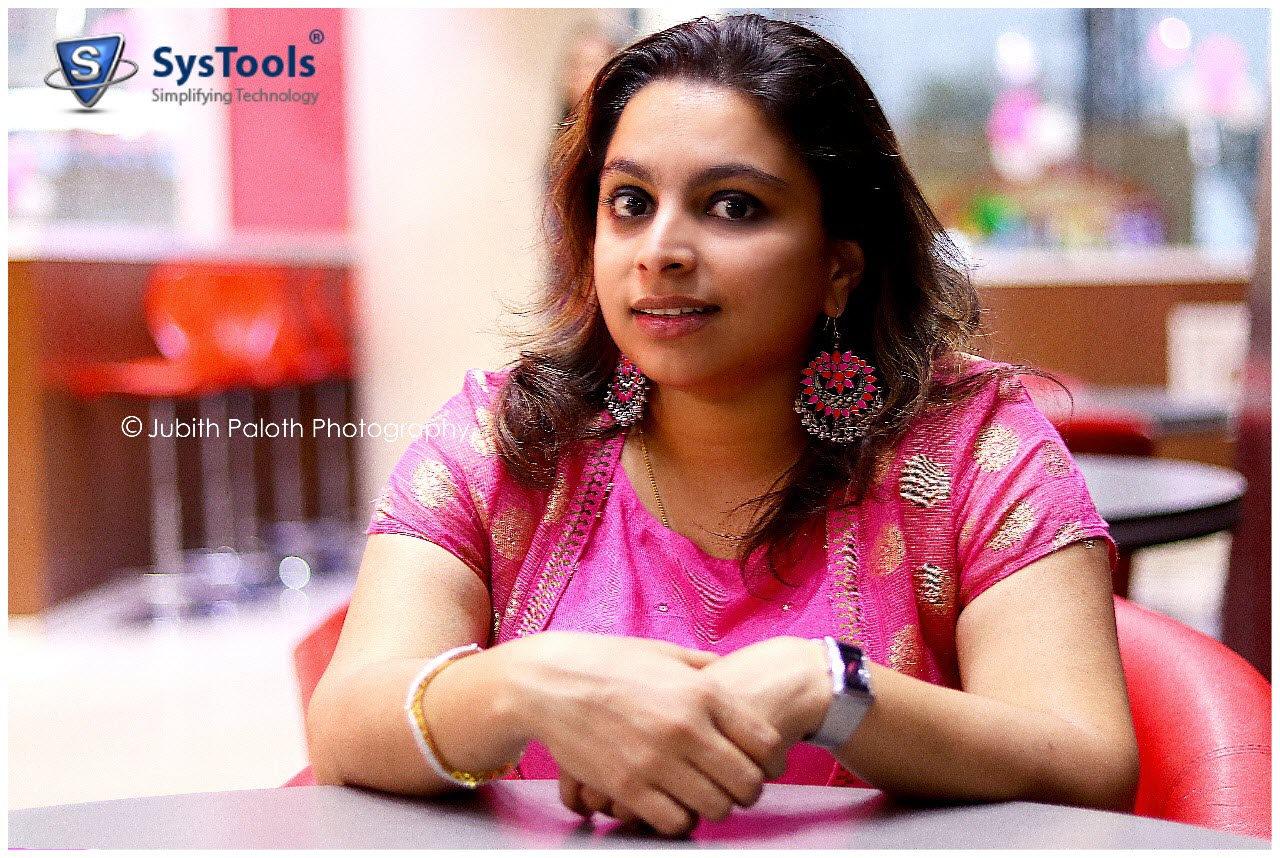 Being the General Manager of SysTools, what advice will you give to your younger self?
I just want to say that be proud to be the bold and beautiful creation in this world! Always remember we are born with all those power that can even create and destroy a world. We are here to spread love, compassion and make those impossible into possible. Always embrace the fact that YOU ARE A WOMEN! When you yourself feel superior to your trait, then no one has the power to make you feel inferior.
The world does not even know the power you possess, show them you are not an easy prey. You are the one, who has made the world so beautiful. The world wants to celebrate your wonderful presence on this earth. Enjoy your day on this  International Women's Day specifically built to bring in light to your hard-hitting struggle, be bold to let the heroine inside you celebrate her blessings!
Sasha Saxena, Digital Forensics Analyst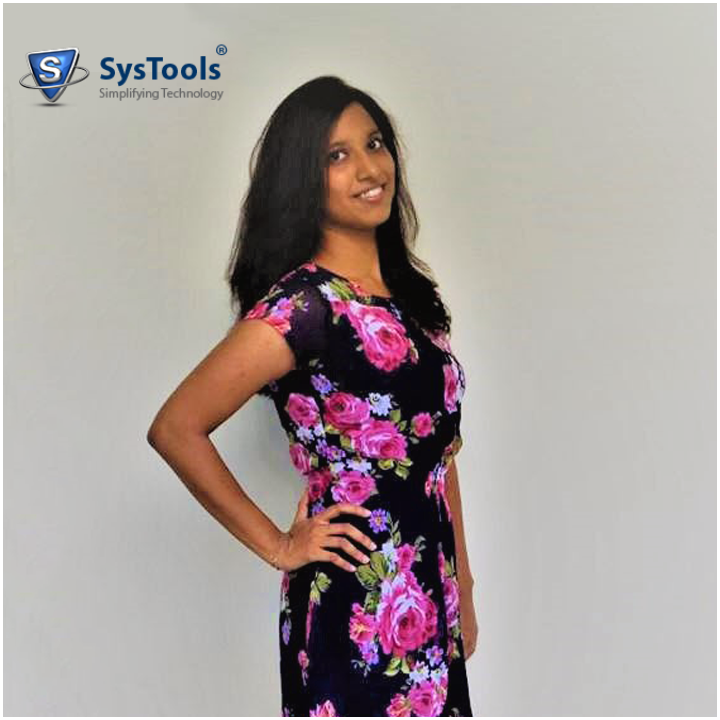 What is the most challenging phase of working in an IT firm like SysTools?
In our organization, the work environment is really awesome. Here, the environment is so much supportive and positive that we really are not concerned or worried about the security factors at work. You can see our girls working in late hours here in our office, this is possible because of the perfect instruction of disciple and strictness we follow in terms of employee management. Other than this education also plays an important role in making the particular environment safe and secure for women like us. When people are educated they are aware about social behavioral patterns, and also will be much more concerned about the outcome any acts that goes wrong. Lack of proper education and awareness about the rights of every individual of the country, the discrimination will happen. People think, Men is stronger than women, but the truth is strength has nothing to do with gender. And, this point is every time proved in our office, which most of the time we experience.
Apart from IT job, there are lots of challenges that women face in her day to live, which a man can never understand as they have never been through all this. For example, at my home I am not allowed go out after 10 PM, stating that it is not safe. Now, the question is why is not safe, who decided the bar of safety and security for women? If there is a gender equality, then girls will never feel threatened in doing whatever they want, just like a boy does. To all men across the world I just want to say provide us the due respect that you will give to any other human being, and we do not need any special kind of sympathy just because we are women.
Divya Sudheesh, Technical Support Engineer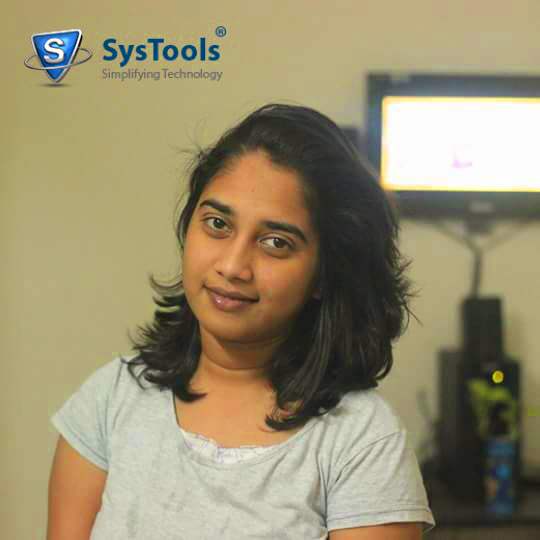 What excited you in your work at SysTools Software New Delhi ?
I consider myself as a person who can help others in resolving their technical troubles. I enjoy finding the root cause of corruption issues and then provide the successful solution to it. Thus, being a technical support engineer is one of the best choices I made in my life. Our work life is not so easy, still I love taking challenges and this job gives me the freedom to explore new IT-related topics every day. It gives immense pleasure to be among those tech-geeks of the IT and get to learn new ideas and insights about technology makes my job profile a really happening one. I urge to girls who are into CS/IT academic qualifications to take this profile that will give them both a career and a never-ending learning sphere.