What If ScanPST EXE Does Not Work?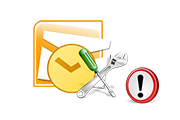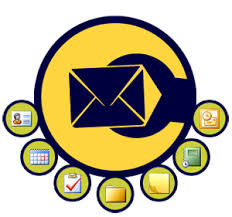 Email communication has become part and parcel of our day-to-day life. Be it in business life or professional front, everyone is using email communication. Desktop email clients have also made their ways and users are taking full advantage of email communication clients such as MS Outlook. Not only emailing, this application also include features like: contacts management, task management, calendars, etc. Numerous users use this application for above mentioned features.
Microsoft Outlook saves all this email data in a particular file well known as PST (Personal Storage Table). This PST file is divided majorly into two types;
MS Outlook 2002 and its previous versions use ANSI file format for PST file. Size limit of ANSI file is 2GB. MS Outlook 2003 and its later versions use Unicode file format. Unicode on other side is more advanced and has size limitation of 20 GB. However, MS Outlook 2010 can store up to 50 GB. These size limits are easily crossed by the users with a bulk usage of email communication and most importantly attachments attached to the emails. When this size limit is reached respectively, PST file often becomes prone to corruption issue and it has greater risk of damage. You will encounter many errors while working on this corrupted PST file. Microsoft provides an inbuilt utility to cure this issue at some extent. Let's see what this utility does;
Inside Engineering & Working Of scanpst.exe Program:
ScanPST checks if the tables are associated with the folders properly, and makes sure that every row in table or message in folder is present or not. PST file is basically a database file, and it contains structures such as; BTrees and reference counts. ScanPST mostly checks and corrects the errors associated with these internal data structures. These are considered as low level objects, and upper-level structures like; messages, tasks, contacts, etc are structured upon them. Low-level objects have no knowledge of these upper-level objects. So if the issue is associated with low level objects then ScanPST can easily repair it but if the upper-level objects are corrupted i.e. corruption is severe ScanPST will not be sufficient to help you.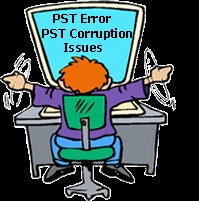 Where ScanPST EXE Program Fails?
Size Limitation Of 2 GB

: Gone are the days when your PST file used to have file size of 2 GB. As discussed above MS Outlook 2003 and above supports Unicode file format and have file size much more than 2 GB. But does scanpst.exe fix PST file larger than 2 GB? The answer is a big "NO". ScanPST can only repair corrupted PST file with size below than 2GB and this is the major drawback of this utility.
Not Effective When PST Is Severely Damaged

: The tool is reliable and free but when your PST file is badly corrupted this utility will not repair your file completely. Sometimes corruption damage file structure and internal elements of PST files very badly, this not only destruct lower-objects, it also corrupts upper-objects badly and this cannot be cured using scanpst.exe alone.
Unable To Find Location Of scanpst.exe

: This might be very rare situation but many users are unable to reach to the utility as this program is partly hidden residing under the Program Files under C Drive. Users face problem to find the exact location of the program.
Your Data Can Be Unnecessarily Deleted

: When ScanPST does not find any element such as message or table in its folder or if the whole folder is not found, it is first validated and when not found again it considered as corrupted and it is removed from the database. It means that if a specific block is unreadable by the program it will be deleted and this can be harmful to your PST file as it goes on deleting unreadable objects.
Above mentioned drawbacks of ScanPST definitely reflects where this free utility lags. If you too face the same issue and ScanPST does not work for your problem  too it is better to use a third party outlook recovery solution to cure your severely corrupted PST file unless and until Microsoft modifies this utility.