Save Gmail Data With Google 'TakeOut'!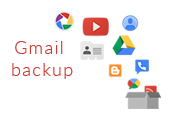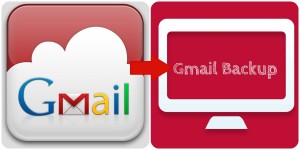 Google Takeout is a service by Data Liberation Front, an engineering team at Google which aims at making it easier for users to move data in and out from Google. It allows exporting data of various Google products into downloadable zip file. The list of products include Blogger and Buzz posts, Google profile, Google voice settings, YouTube, Google Latitude, Contacts, Drive and soon this service will be made available for Gmail and Google Calendars too!
All You Need to Do is….
Step1) Login to Google Takeout through your Gmail Account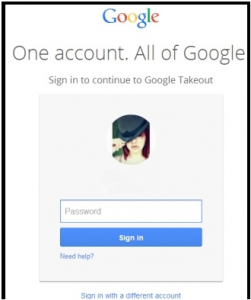 Step2) In the navigation bar, select the option 'Download Your Data'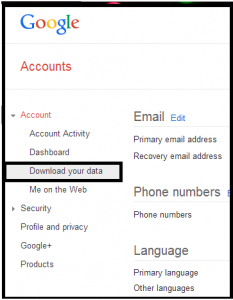 Step3) Click on 'Create an archive option'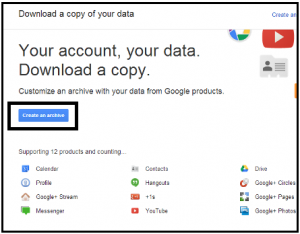 Step4) A new tab will get opened where services can be selected whose data is to be exported. Enable the check-boxes for selection of services. Google Takeout creates a downloadable Zip file of data.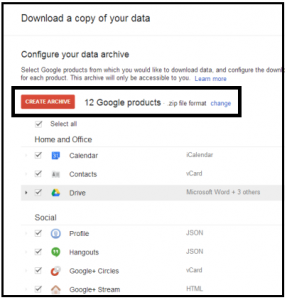 If you click on the 'Change' link, two more preferences will appear on screen along with Zip file which are .tgz and .tbz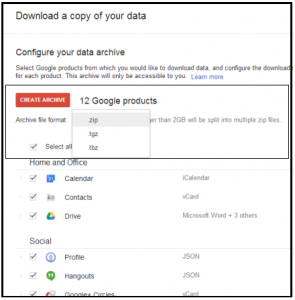 Once you click on 'create archive' button, you will automatically get logged out from the account. Again log into the account and a zip file with all your data will get downloaded on machine.
How Does Google Takeout Exports the Data?
Google Mails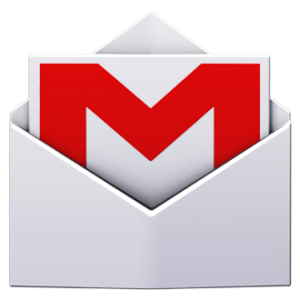 The mail messages of Gmail along with attachments get saved in MBOX file. This file format is supported to different email clients that include Thunderbird, Outlook 2011 for Mac, Apple Mail, Entourage and many others. By default, single MBOX file will get created for all the emails.
Google Takeout allow users to export emails from Gmail Data either three times in a day or seven times in a week.
While working with Gmail, the labels are applied to the entire thread and not to single message. Therefore, there are chances that some messages become duplicate if in case multiple labels are exported.
When messages are exported from Gmail, the labels get saved in X-Gmail-Labels header in a CSV file. However, now days there are no email client that recognizes this header.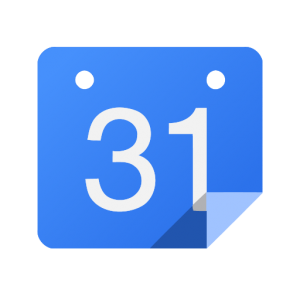 Google Calendars
The calendars get saved into ICS file format. iCalendar is one of the widely used mode of saving and sharing calendars across internet. There are number of web based and desktop applications that open and read an ICS file. Some of the popular names in the list are MS Outlook, Yahoo! Calendar, eM Client, Lotus Notes, Sea Monkey, Thunderbird etc.
Google Contacts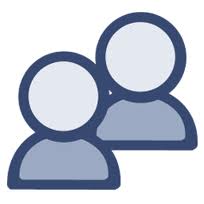 vCard: By default, the contacts get saved into vCard VCF file format. It is an electronic business card that is compatible with number of email applications like Outlook, Gmail, Lotus Notes; various OS like Windows, Mac OS X, Phones running on OS like Android, iOS, Blackberry.
HTML: To open any file in browse, HTML is the most suitable file format. Contacts when saved in HTML file format helps to import them into other Contacts Management Software.
CSV: Comma Separated Values, CSV files can be opened in MS Excel. So, there is an advantage to save contact details in a managed form through spreadsheets.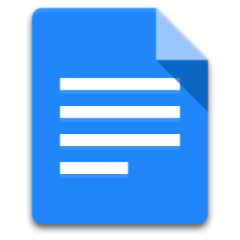 Google Documents (Drive)
DOCX (Default): MS Word 2007 and versions above it saves and read DOCX file.
ODF: The open source word processors like LibreOffice or OpenOffice read an ODF file (Open Document Text).
Rich Text: This file format is being read by word editors like Word, Notepad, Wordpad. Most of the RTF file readers do not have formatting options.
PDF: Portable Document Format is one of the simplest file format to read. With free Adobe Reader, PDF file can be read on Windows and Mac Operating System.
Plain Text: Documents with text but without any formatting.
Google Spread Sheets (Drive)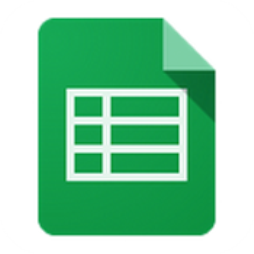 XLSX (Default): Microsoft Excel 207 and versions above it saves and read XLSX file.
ODS: The Open Document Spreadsheet can be opened in open source processors
PDF: Spreadsheets downloaded as PDF file can be read in multiple OS on installation of free Adobe Reader. However, they cannot be edited without Adobe Acrobat.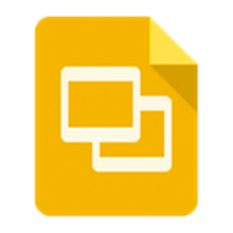 Google Presentations (Drive)
PPTX (Default): MS PowerPoint 2007 and versions above it read and saved presentations in PPTX file format.
OPD: Presentations can be downloaded into open source processors like OpenOffice.
PNG Image: Every slide in presentation can be downloaded as static image in PNG.
PDF: A slide gets saved per page in Adobe PDF file.
Plain Text: Presentation text data will be preserved but the images and formatting will be lost.
An Alternate to Google TakeOut Service:
For downloading Gmail messages, contacts, calendars, and drive documents on system, Gmail Backup software gives a simplified and time-saviour platform. Against Google TakeOut that allows backing up single mail account data at a time, this software gives option to select multiple users at once through CSV file and save data on hard disk with bandwidth management facility.