How to Fix "Outlook Contacts Not Available In Address Book" Error
Microsoft Outlook is a desktop-based email client among all end users. Like other email clients, it may include various components like email messages, calendars, address book, etc. Further, it provides different characteristics of data security, business environment, and user-friendly interface. Here, in this blog, we are going to explain a suitable method to fix "Outlook Contacts not available in Address Book" error.
" I have multiple .csv files and now i want to import my CSV file from Thunderbird to MS Outlook. I have tried for the same but, still i am unable to perform importing process. Is there any technique available through which I can easily view contacts of my Outlook address book. Kindly suggest me a suitable approach that can help to resolve this issue "Outlook Contacts Name is not available" safely and securely. Thank you in advance"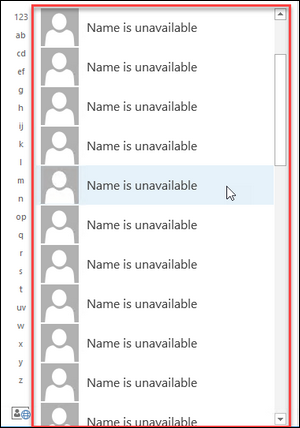 Steps to Fix "Outlook 2013 Contacts not Showing in Address Book" Error
Go through the following steps to import .csv file in MS Outlook 2016/ 2010/ 2013. Some of the steps which are listed below:
1. First of all, you should start the import process, open MS Outlook on your local machine and click the File option.
2. Then, select Open and Export option and go to the Import/Export option.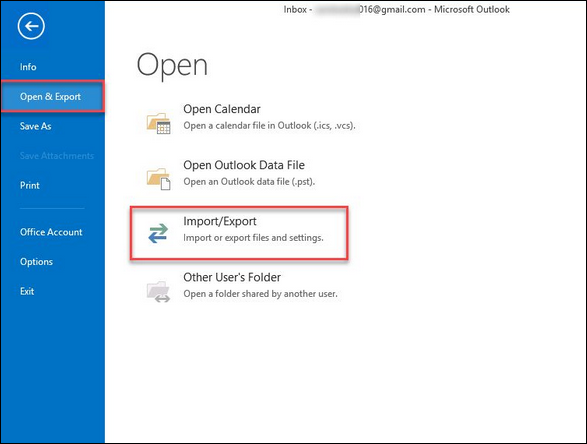 3. Now, Import and Export Wizard box will appear on the current screen. Select the option Import from another program or file and then, press Next button.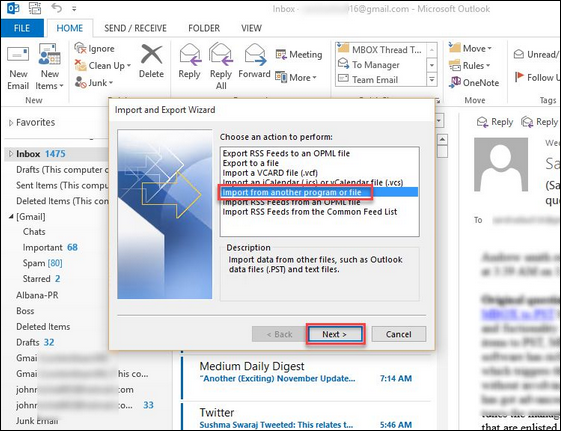 4. After that, choose the CSV (Comma Separated values) option and again, click on Next button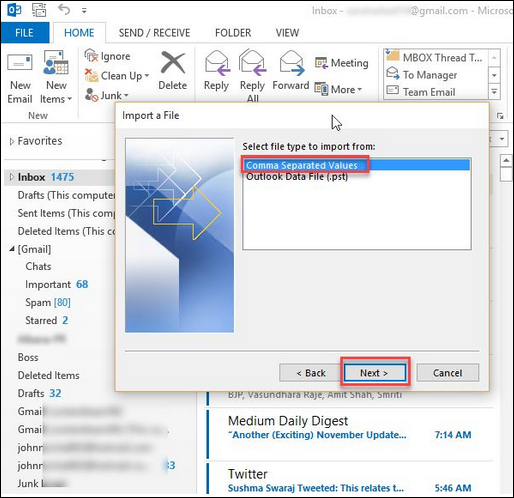 5. Next, you have to select the CSV file by clicking on Browse option that you have already exported in above step 1. Then, choose the radio button Do Not Import Duplicate items and click the Next button to continue the entire procedure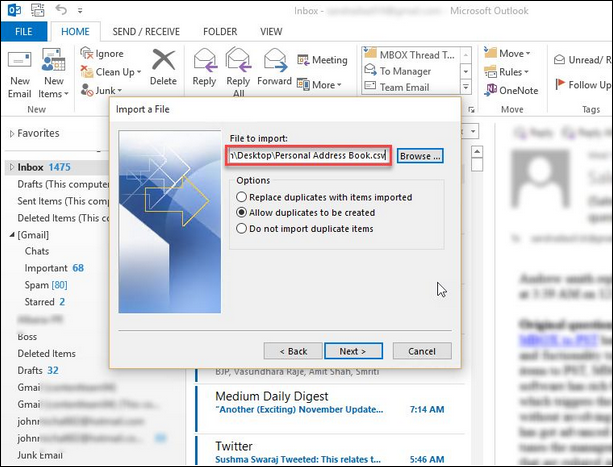 6. Afterwards, select the specific folder where you need to import .csv contacts in MS Outlook. Then, go to the Contacts and press Next button.
7. In the next step, choose the map Custom Fields to Import each Column from .csv file into Outlook Contacts to avoid the error "Outlook Contacts Name is not available"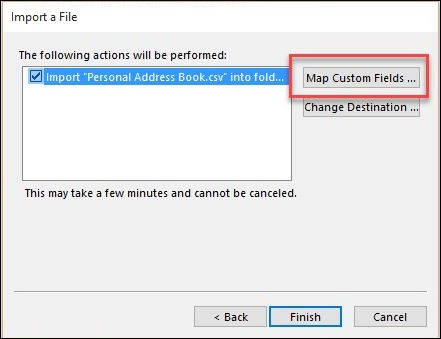 Note: Sometimes many users may skip this step so they have received this error message "Outlook Contacts not available in Address Book".
8. For the same, you can simply Drag and Drop item from the Left Panel (Consisting CSV contacts Columns ) into the Right Panel (Consisting Outlook contacts Columns )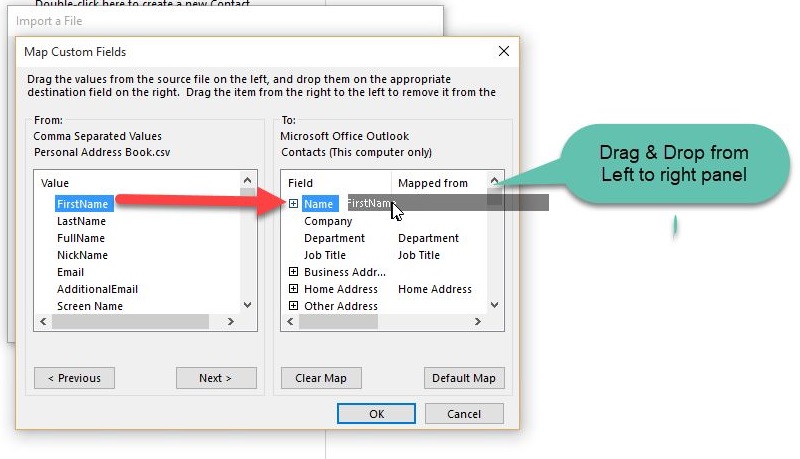 9. From Import a File window, selecting the Finish button and wait until all the contacts have been successfully imported into Outlook account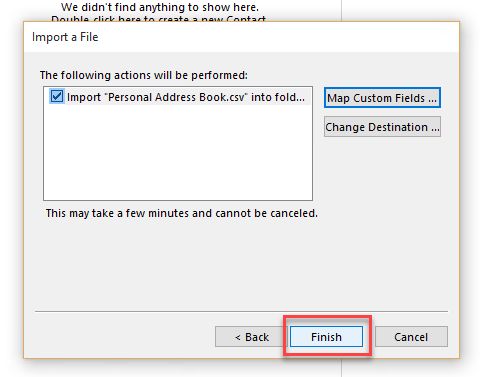 10. In the end, all  .csv contacts are successfully transferred to MS Outlook 2007 and its all below versions.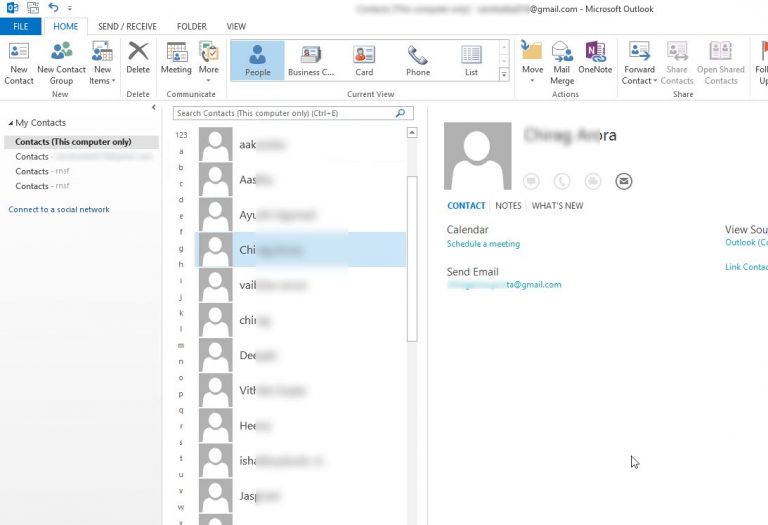 Challenges Associated With Manual Approach
There are many solutions available online that can help to resolve "Outlook 2013 contacts not showing in address book" error. The above-stated approach can import a single .csv file to MS Outlook application. It is not capable to export multiple .csv files at a time during the conversion process. Moreover, the discussed procedure is quite lengthy and time-taken while performing each steps. If any steps failed, there could be a loss of data. Therefore, users must have detailed knowledge of this error namely, Outlook Contacts Name is not available and why this error message occurred.
The Final Verdict
Outlook plays an important role in an IT industry. Many times users get stuck and faced certain problems. One such error is "Outlook contacts not available in address book" or "Outlook Contacts Name is not available". Therefore, in the above discussion, we have discussed a manual solution that helps to deal with this error in an efficient manner. Make sure follow each and every step very carefully for resolving such error.