Office 365 Renamed to Microsoft 365: New Features Announced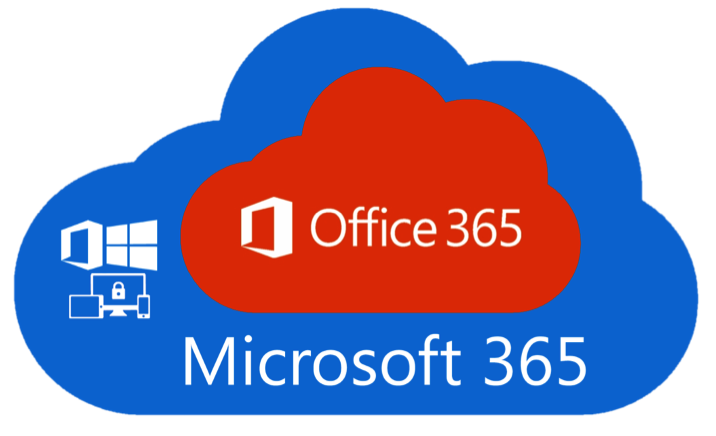 World giant tech company Microsoft announced that they are going to rename their famous Office 365 to Microsoft 365. Office 365 has long been the brand for the company's subscription service for its productive tools like Word, Excel, Outlook, and many more. Also, all these changes will reflect on April 21, 2020.
Microsoft 365 corporate vice president Jared Spataro said that "We are going to include new capabilities in Microsoft 365 to help you host rich meetings and events online. Also, new improved cloud file storage and sharing capabilities enhanced Microsoft 365 features, so you can collaborate from anywhere and anytime. We are focusing on enhancing security and identity solutions to safeguard your business. He also said that we are trying to bring our consumer and small and medium-sized business customers into this growing Microsoft 365 family."
According to Microsoft, Office 365 renamed Microsoft 365 includes everything you know in Office 365. But Microsoft 365 is designed to help people and with us, they will achieve more. Therefore, in this blog, we are going to discuss all the changes and new features added after renaming the Office 365 to Microsoft 365.
What's New in Microsoft 365?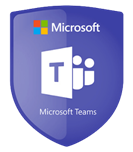 Teams for Every Business Users
According to Microsoft, there is significant growth in Teams over the last year. The app had uploaded in popularity from 20 million business user in November to 44 million in April
There are about 12 million user join the service between March 11 and March 18 because most of the people around the world begin working for home due to coronavirus lockdown
Liat Ben-Zur Microsoft CVP of consumer and Edge and Bing marketing tool said the company is thinking to make teams more broadly available. And these decisions come after consumers said that they wanted a single app to be able to chat with family and friends make plans access their calendars, and share files rather than dealing with multiple disparate apps.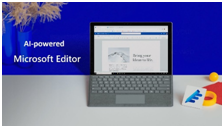 AI-powered Microsoft Editor
After rebranding Office 365 to Microsoft 365 they unveiled a major expansion to Microsoft editor. An AI power service available in more than 20 languages. Now accessible across Word or in Outlook.com and the standalone browser extension for Microsoft Edge and Google Chrome.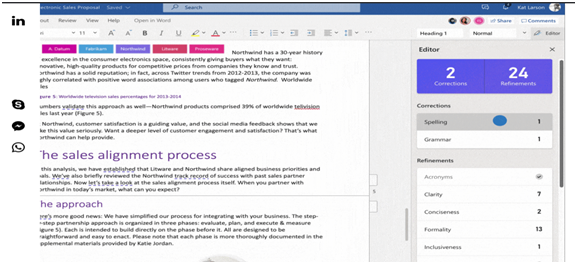 Whether you are writing a paper of school update your LinkedIn profile editor will help you to put your best foot forward as you write.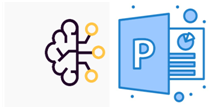 AI-Based PowerPoint
Presenting a presentation in front of your teacher and office seniors is one of the biggest fear for any user. So, this year Microsoft 365 introduces the Presenter coach. It is an AI-based feature in PowerPoint exclusively for Microsoft 365 subscribers.

Due to this Microsoft 365 feature, the present coach listens to your tone of voice and give feedback in real-time to suggest adding some variation where needed. It will also suggest to you how to adjust the pitch to ensure you do not sound monotone.
PowerPoint Designer
Everyone would love to be creative in their PPT and document, but it takes lots of effort to make your PPT more creative and attractive. Now PowerPoint designer helps you to be more creative while saving your time. With a simple click, you can transform the text into a beautiful timeline, and also designer will auto-generate several slide layouts to choose from to make your presentation more attractive.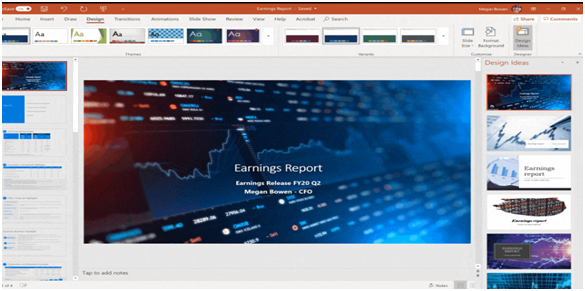 With this new PowerPoint designer, Microsoft 365 subscribers access over 8000 beautiful images and 175 looping videos from Getty Image. Also, 300 new fonts and 2800 new icons to create high impact and visually appealing documents. Word and Excel also support all these new content.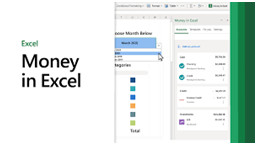 A Money Feature in Excel
Money management is one of the top priorities among people and families around the globe. Hence, Microsoft announces Money in Excel, a new solution for Microsoft 365 subscriber that make easy to manage, track, and analyze of money spending all in one place. You can also connect your bank and credit card account to money in Excel through a simple process powered by Plaid.

Microsoft 365 features can help you to improve your spending habits and also help you to achieve your financial goals.
Family Safety App
Microsoft 365 feature will now include a family safety app. This service which will be available on both IOS and Android for Microsoft 365 subscriber.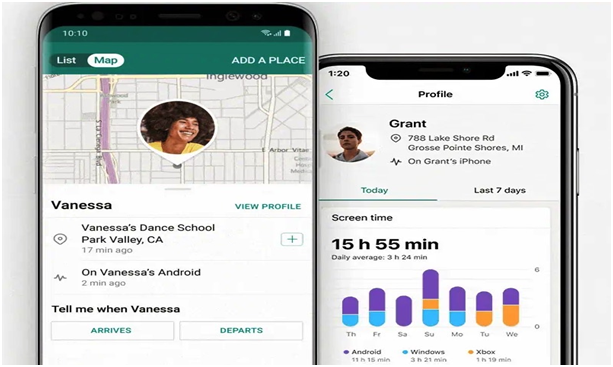 This feature will track where your kids are through geofencing feature and it will give you an alert when your kid enters or leaves a tagged area such as school or playground
If you want to read more about Microsoft 365 new features, then read here.
Plans Which Are Affected Office 365 to Microsoft 365 Name Change
For Home
Microsoft 365 Family formerly known as Office 365 Home
Microsoft 365 Personal formerly known as Office 365 Personal
No change in Office Home & Student 2019
For Business
Microsoft 365 Business Basic formerly known as Office 365 Business Essentials
Microsoft 365 Business Standard formerly known as Office 365 Business Premium
Microsoft 365 Business Premium formerly known as Microsoft 365 Business
Microsoft 365 Apps for business formerly known as Office 365 Business
Note: Office 365 Business and Office 365 Pro Plus will both become Microsoft 365 Apps for business
For Enterprise
Microsoft 365 F3 formerly known as Microsoft 365 F1
Plans Which Will Not Be Affected by the Change
Office 365 for enterprise
Office 365 for education
Office 365 for government
What you Get from Microsoft 365
In this section, we are going to discuss all the plans provided by Microsoft 365 like price, app, services, storage, and many more.
Office 365 versus Microsoft 365 Comparison of All Three Plans for Home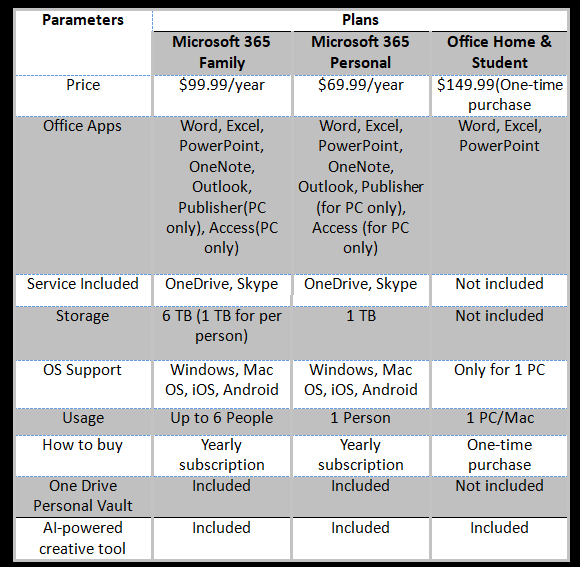 Office 365 Vs Microsoft 365 Business Comparison Plans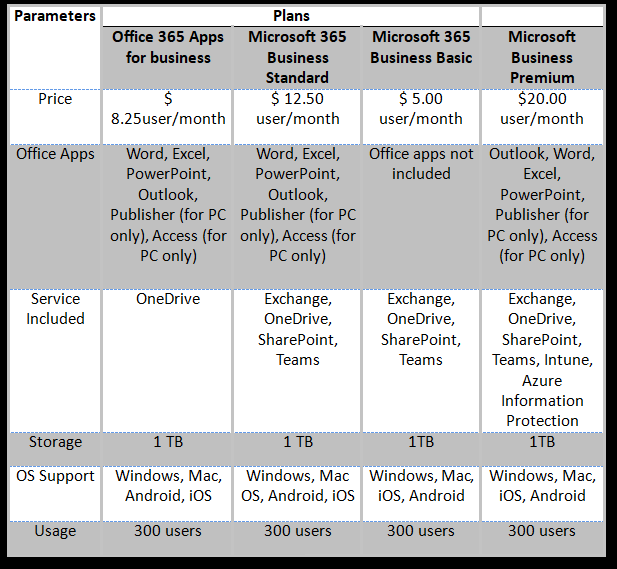 Office 365 Enterprise Vs Microsoft 365 Comparison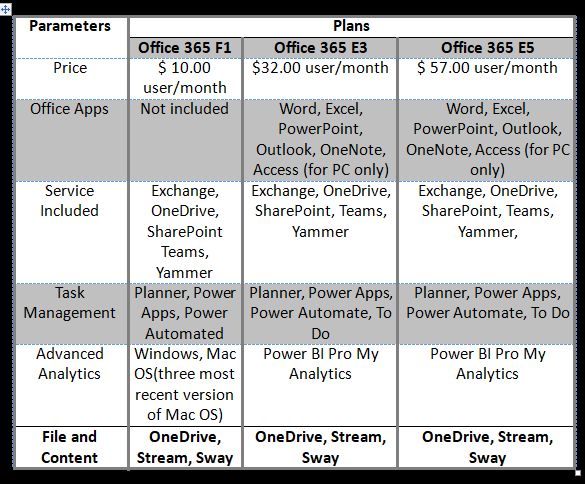 Final Words
One of the biggest news is Office 365 to Microsoft 365 name change. After that, they enhanced many Microsoft 365 features or improve plans for Office 365 vs Microsoft 365 business and all. Also, not only Office 365 renamed to Microsoft 365, but Microsoft is not going to increase the price of its available plans,