Office 365 Global Outage " Service is Temporarily Unavailable "- 6 April 2018
Microsoft Office 365 has more than 100 million active users and it's no wonder that it is a popular cloud-based service with many great business benefits. When people try to log in their Office 365 account on 6th April, then they noticed that they were not able to send or receive emails. Microsoft confirmed that lots of Office 365 users may have been unable to connect with the Exchange Online service. At that time, millions of Office 365 users are experiencing issues due to a global outage. This trouble has been caused by a global Office 365 service outage designated as incident EX103663.
Know More About Office 365 Global Outage
On April 6, the Office 365 service went out for several hours. It affects many web requests and lots of Office 365 users throughout Europe and the Asia-Pacific. Australia comes out to be one of the worst-hit countries with many users having a problem in sending and receiving emails and logging into their Office 365 accounts. When they tried to access email then an error message popped up "Service is temporarily unavailable. Please retry later".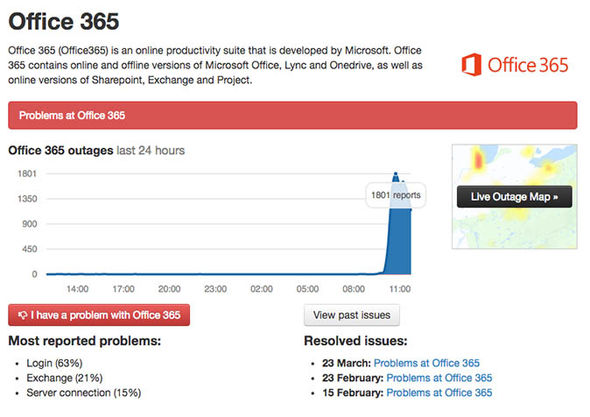 What Happens When Office 365 Goes Down?
Due to the Office 365 Global Outage, people have to suffer from losses, it is difficult to quantify the loss. Because, it has affected large numbers of people, of different types, in companies from different industries that rely on Office 365. It may possible to loss important emails from potential customers. Customers may be tried to contact you and their support queries may never be answered. Office 365 email outages can impact internal functions and be choking off communications between employees.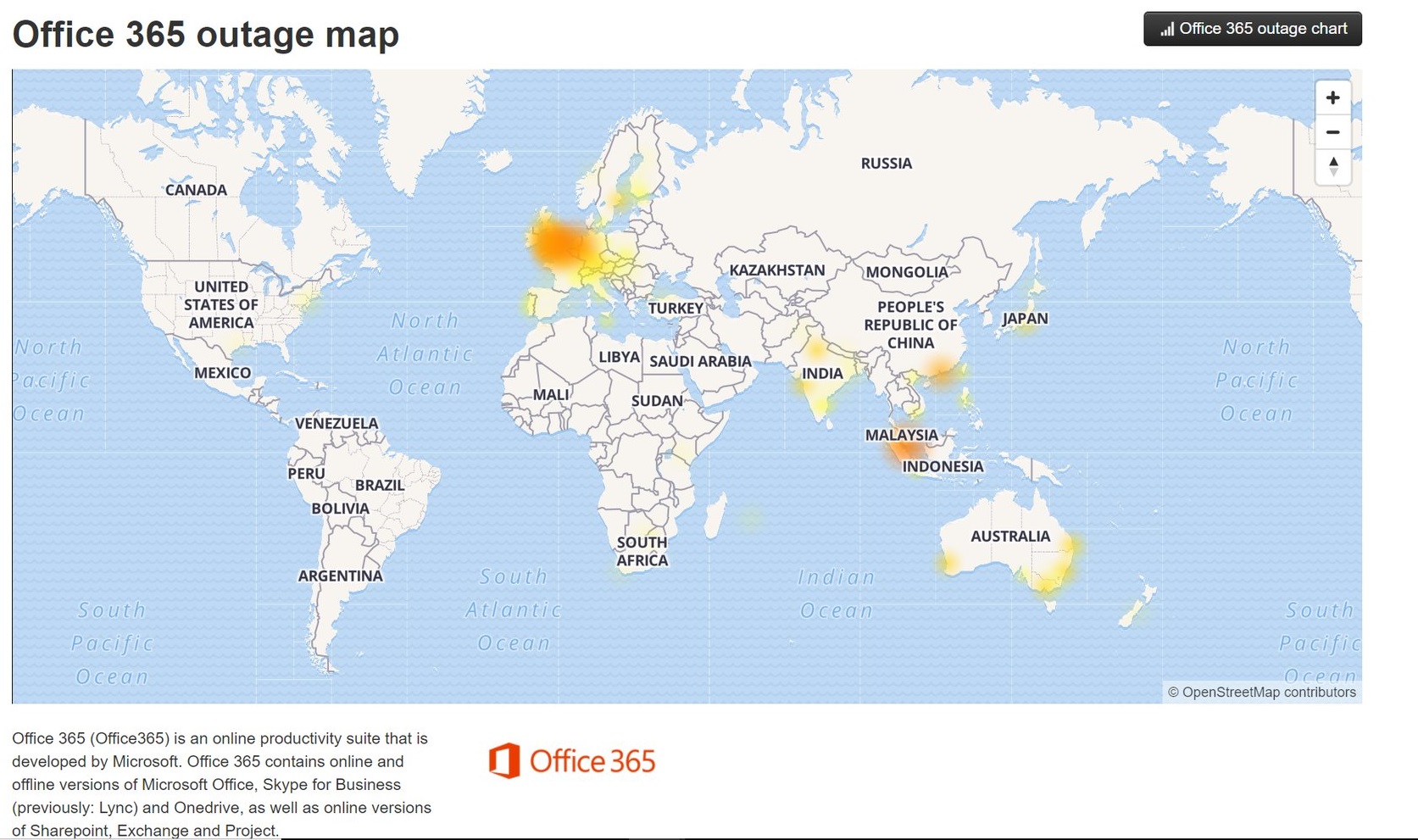 What Microsoft Says About the Office 365 Global Outage?
Microsoft acknowledged the Office 365 service outage through Twitter, saying,
"Hello, today we are investigating reports of our customers having issues with logging in to Microsoft Account or Office 365 account. Currently, our network operation center engineers are working to resolve this problem. More information will be given you soon."
After some time, Microsoft reported,
"We have successfully completed all retrieval activities, which is related to MO133518 & this issue is fully resolved on Friday, 6th April 2018, at 11:30 AM UTC. Thanks to everyone who have confirmed their service restoration."
Microsoft announced last Thursday that it is providing new protection capabilities to Office 365 Home and Office 365 Personal users, including:
File recovery from malicious attacks like ransomware.
Tools to help keep information secure & private.
Advanced protection from viruses & cyber crime.
Some Office 365 Email Outage Endured in the Past Years
There are few significant Office 365 Global Outage & other Cloud holdups that customers have tolerated in the past few years:
18th January 2016: A Global Outage disrupted email for some users for up to 5 days or 9 days. It seemed as of the 27th January, people were still having issues.
22nd February 2016: Users had trouble accessing their email from mobile and from the web portal.
7th March 2017: Office 365 service outage that lasted several hours, affecting authentication servers, leading to many users being locked out of services.
31st March 2017: Australia experienced an Office 365 outage which started around 9 am. The reports peaked around mid-day, & it was settled down in the afternoon.
18th Sept 2017: Widespread outages across Europe.
What Should We do in Case of Office 365 Email Outage?
An Office 365 global outage may be widespread or unique to your deployment. If you don't feel protected in Office 365, then you can also use multiple cloud providers which comes with caveats as well. If you suspect an Office 365 outage,  Know What to do if Cloud goes Down