Microsoft is Stopping Extended Support for SQL Server 2008 & 2008 R2 by July 9, 2019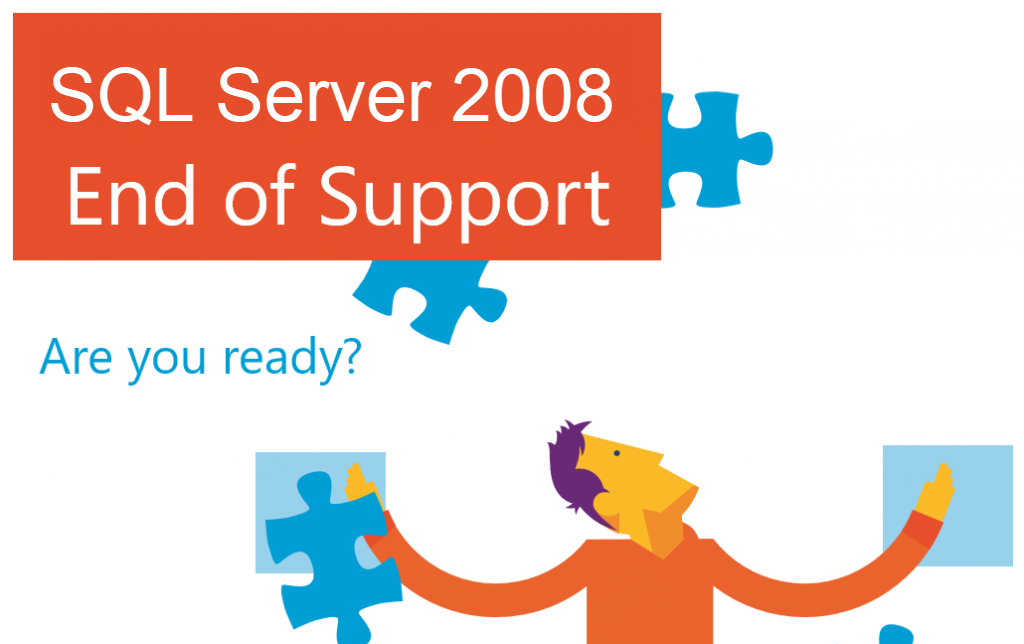 Attention SQL Server Users! If you are an SQL Server 2008 user, you should get alert as Microsoft will soon end support for SQL server 2008 on 9th July 2019. On the same day, Microsoft will also end extended support for SQL Server 2008 R2.
Earlier, Microsoft ended mainstream support for both these Servers on 8th July 2014. Since then, users have received only security patches, but no product upgrade. It is high time users upgrade their Server version or switched to other products. Thus they will be able to save themselves from the risk of data corruption due to lack of security.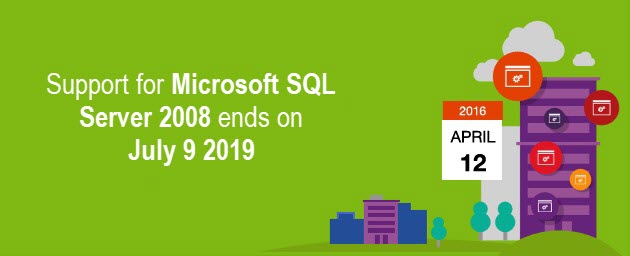 What is Mainstream Support and Extended Support: Learn the Difference
Let's understand what does the terms 'mainstream support' and 'extended support' means.
Mainstream Support: When a parent company ends mainstream support for a service or product, they do not produce any update for that service or product anymore. It does not have anything to do with releasing bug fixes. Usually, after the mainstream support ends, companies continue providing extended support.
When Microsoft ended the mainstream support for SQL Server 2008 and SQL Server 2008 R2, all warranty claims became void. Any request for new design and features on behalf of the users was not accepted by Microsoft. Microsoft also stopped providing non-security hotfixes if the user does not have an extended support agreement.
Extended Support: End of extended support means the company will not release any security or reliability patches. As a result, using that product or service becomes risky and make your entire system vulnerable to security threats, bugs.
What You should Do after End of Support for SQL Server 2008
We know that whoever is using SQL Server 2008 and SQL Server 2008 R2 in 2018 must be a loyal user. For this kind of users, it is really difficult to move one. But now, they do not have any other option but to switch SQL Server 2008. Keeping the need of these users in mind, Microsoft has suggested two options. The two options are switching to Microsoft Azure or upgrade to SQL Server 2017.

Switch to Microsoft Azure: According to Microsoft, one good solution for this situation is to move  to MS Azure. SQL Server 2008 users can easily rehost their server in Azure Virtual Machines as there will be no changes in application code. They will also get free extended security updates for three years. When the users are ready, they can also upgrade to a current version. Users can continue using their existing license, and besides, migrate SQL to Azure SQL Database at 55% less price using Azure Hybrid Benefit.

Upgrade to SQL Server 2017: Another great option for SQL Server 2008 and SQL Server 2008 R2 users is to migrate to SQL Server 2017. Upgrading to the latest version will ensure better performance, security, and availability. After the deadline, users can purchase extended security updates for three years. When you will upgrade, it will cover only your necessary workloads.
Summing Up
Users should prepare themselves for the time when Microsoft will completely end support for SQL Server 2008 and SQL Server R2. Rather than waiting for the last moment, they should start planning for the migration from now on. It will save them from last minute rush. Users can opt for the two options suggested here and continue to keep their infrastructure protected.