Microsoft Announces SharePoint Server 2019 Preview : New Features & Improvements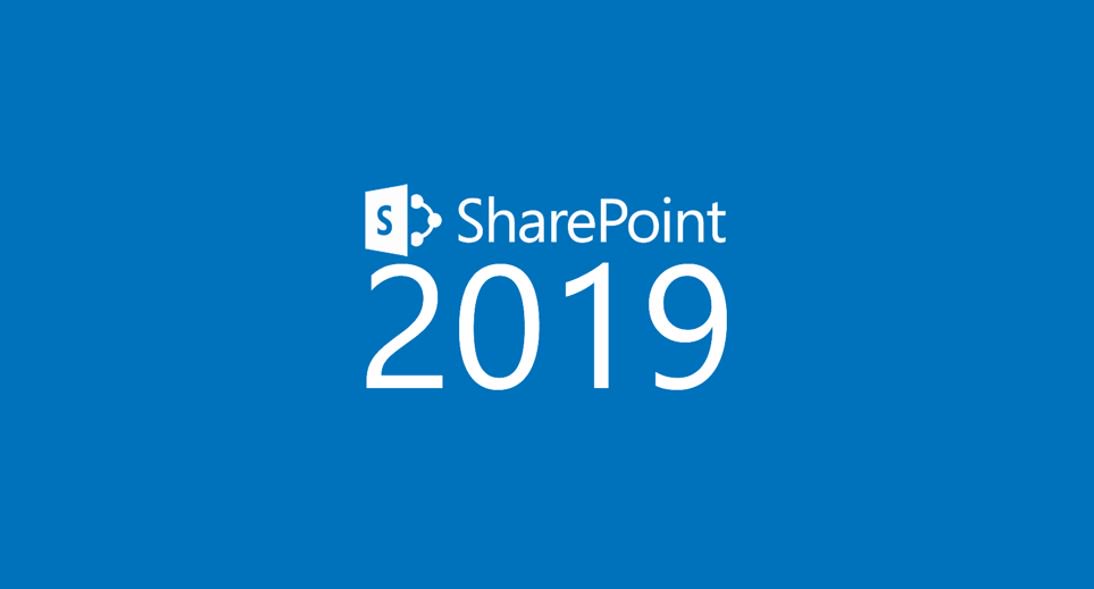 Microsoft SharePoint is used by numerous organizations to manage archives, documents, reports and other content. Basically, SharePoint is a document management and collaboration platform developed by Microsoft. It is configured using a web browser and provides most of its capabilities via a web UI and web applications.
Recently, Microsoft has announced SharePoint Server 2019. As per the company, the new release will come with various improvements. The user can take benefits of improved UI, modern team sites, communication sites, lists, libraries., pages etc. in SharePoint 2019. Moreover, SharePoint is also going to offer instant access to people, content, and apps so that the user can work with them easily.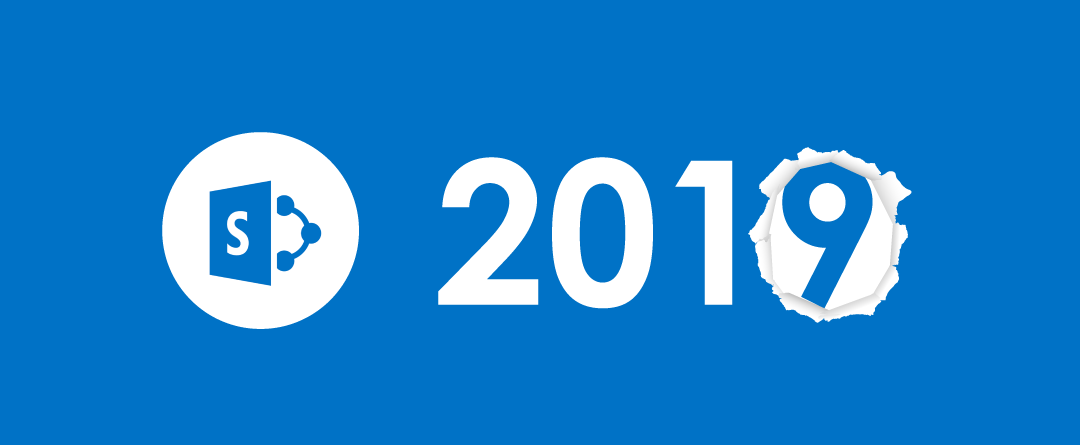 A list of the key features has been shared by the company so that the user can get an idea about the new improvements in the SharePoint 2018.
Modern Sites, Pages, Lists, and Libraries
Team News
Communication Sites
Improved support for a business process with PowerApps and Flow
OneDrive Sync Client
New developer options
SharePoint Home
Improved hybrid support and scenarios
SharePoint Server 2019 is having a new modern design that works perfectly across the various screens. Now, the user can work with SharePoint Server is a hassle-free way irrespective of the user is working on tablets, phones, laptops or desktops. Let us focus on the arenas improved by Microsoft in Sharepoint Server 2019.
New Microsoft Sharepoint Server 2019 Features
User Experience
Microsoft has made some changes in SharePoint Server to provide innovative user experience to all the SharePoint user. Starting from SharePoint Online to document libraries and navigation constructs that are consistent with Office 365 is all altered. The SharePoint 2019 delivers the most compelling communications and collaborative experiences to the customers.
Platform Enhancements
For SharePoint Server 2019, Microsoft will continue to derive its on-premises server from its platform investments in SharePoint Online. Additionally, with the new native support for the hybrid scenario that can be configured during the deployment.
Business Process Improvements
It is known that there are numerous customers who use SharePoint worldwide to support collaboration, search, business process automation, custom business applications etc. Moreover, Microsoft knows it very well that many customers depend on SharePoint Server for mission-critical workloads. Additionally, it is always not easy to migrate Sharepoint Server based business, workloads to the cloud. Thus, Microsoft is investing in supporting the use of process automation and forms technologies such as Microsoft PowerApps and Flow to connect with the on-premises data with 2019.
SharePoint Server 2019 features has been optimized according to the user requirements. The way the user works, with a familiar, consistent view of information, collaboration, and process.
Some Differences between SharePoint Server 2016 and 2019 Public Preview
In this section, some differences between SharePoint Server 2016 and 2019 public preview are explained. This will help the users to notice the changes made in SharePoint Server 2019.
SharePoint Home Page
On the SharePoint homepage, the users can easily find and access SharePoint sites within the organization. Moreover, it also allows the user to find news from the sites that he/she is following or from the suggested sites also. The user can also create the sites directly from this SharePoint Home Page.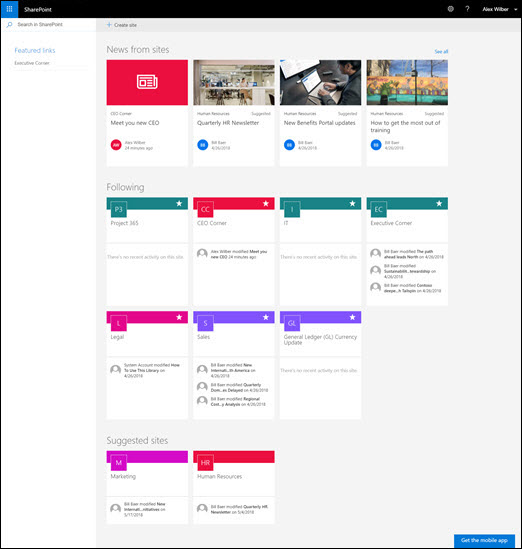 List and Libraries
For most of the common tasks, the default lists and library experience is optimized. The user can easily copy and move the files using the command bar. Additionally, the user can also pin documents, add files as links, filter and sort easily, and apply formatting to columns.
Classic List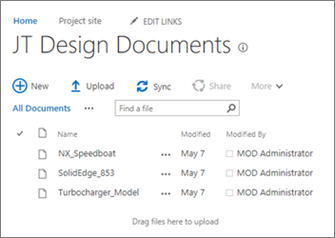 Modern List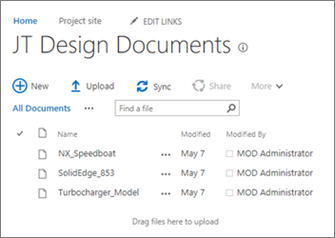 Team Sites
Modern team sites are more collaborative than earlier. Now, they come pre-populated with modern news, quick links and site activity. With the integration of all the modern and advanced features, team sites are optimized to look great on mobile devices.
Communication Sites
To exchange information with other, a communication site is a great place. Here, the user can easily share news, reports, statuses and other information in a visually appealing format.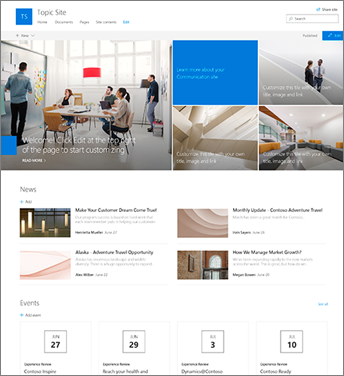 Pages and Web Parts
Modern pages offer a fast, simple way to build responsive pages using the functionality of the modern web parts. Pages are similar to the publishing pages and classic web part pages but are less structured and easier to create.
Classic Web Part Pages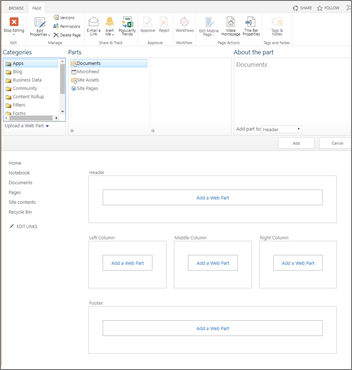 Modern Web Parts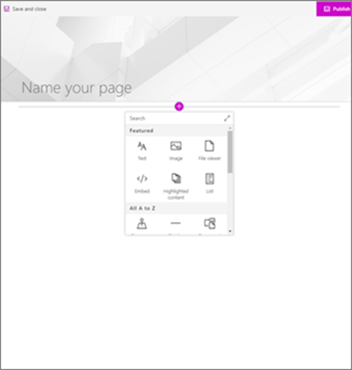 Summing Up
There is no doubt that Microsoft SharePoint Server 2019 will help the organizations in an efficient way. All the new features and advancements of SharePoint Server 2019 will definitely impress the SharePoint users. According to the Microsoft, the customer can avail the preview of SharePoint Server 2019 in the summers while the full-fledged version will be available in the second half of the fiscal year 2018.