Google Cloud Platform Outage for Hours – Users Suffered Global Connection Problems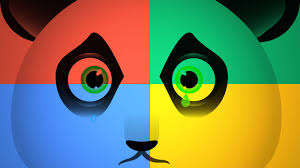 U.S., 19 Aug 2019, Monday 2:09 PM ET: Google & Gmail Disorder: Users from East and West Coast cities including Boston, New York, Los Angeles, Francisco reported Google and Gmail Services Massive Outage which caused major disruption. It affected Gmail as we as Google, the two major web services.
Usually, Google's services are very easy to access, and their response is quick. It can be said, users rarely experience outages. But on Monday, It all seemed botched up when, some of the Google Services went through a disagreeable massive blackout, for some hours. As per the web analytics, this Google Services Outage caused a major drop in web traffic and interrupted the email services of Gmail. This large-scale fiasco started with Gmail at 10:13 a.m. ET and 2:09 p.m. ET with Google.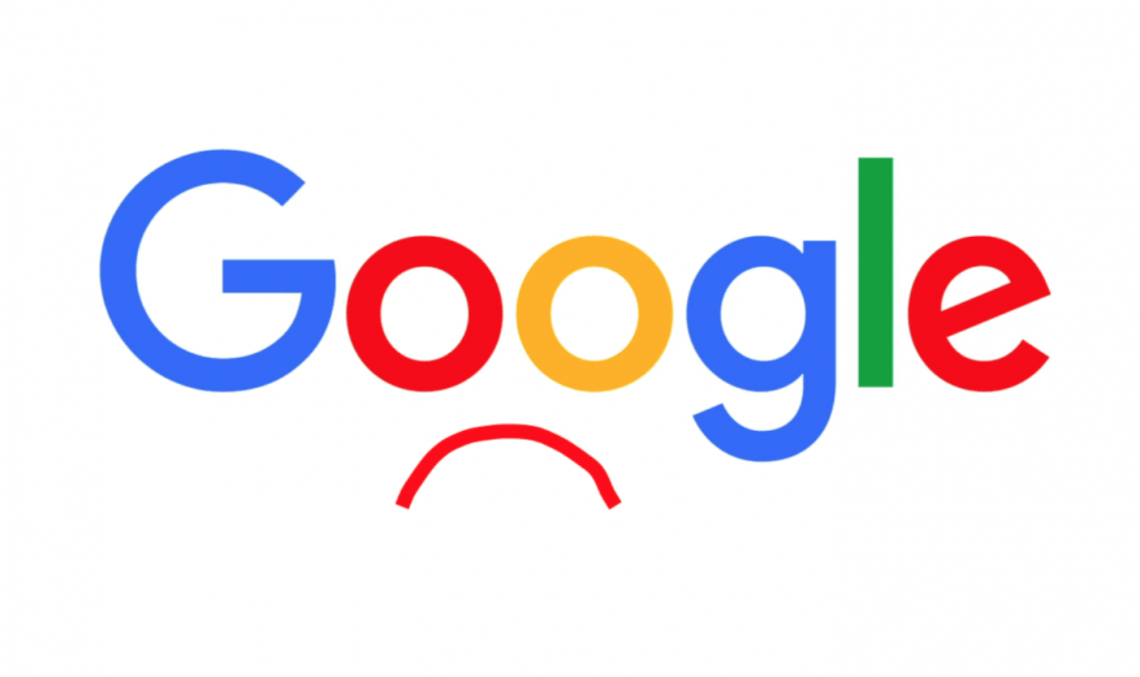 Thousands of users relish Google's major services, like Gmail, G-Drive, YouTube and its search engine. That's the reason, whenever Google Services suffers any kind of breakdowns or other issues, it results in, ruining the flow of traffics and halts thousands of other online processes.
Latest Update – In Tuesday Morning, the situation around the Big Google and Gmail Outage has alleviated, and grievances from users have also reduced. Still, in some parts of the country, users are encountering issues related to Google services. The reason behind this is still blurred.
In fact, the number of visits to Google and Gmail services had reduced considerably. The services like Google and Gmail were inaccessible for users from the East Coast and West Coast cities, which caused inconvenience. Moreover, this was more shattering for those, who were stuck in web surfing and emailing processes. It took hours, for them to send emails and search for something because the root was Google Services Outage.
Good News: Google and Gmail Are Back After Widespread Service Outages

This happened because of the larger network issue and high levels of network congestion in the USA. The issue with Gmail is resolved for most of the users. We sincerely apologize to all those users who were affected by today's issue. We're promising to conduct a post mortem on the service outage and make appropriate improvements to prevent a repeat" said by a Google around 1 p.m., in its G Suite Status Dashboard and no specific reason has been disclosed for the outage.
Google Cloud Outage is Inevitable; Here's How To Handle Incidents & Downtime
Since Google network has been growing tremendously, So Google Services' downtime is an unavoidable issue. That's the reason, several users are suffering from issues like Google Service outages. Here's, a better approach is to equip your infrastructure with modern technologies and solutions in order to handle such disruptions. So, we're going to disclose some advanced solutions to prevent yourself from such incidents. You can pick the solution as per your current scenario:
Case 1. Gmail Service Disruption for Hours – Backup Your Crucial Emails
Several Gmail users from New York, Boston, Chicago, Los Angeles, Bay Area, and Toronto are still experiencing service disruption in multiple parts of the world due to which they are facing troubles while logging in. In fact, some of them are unable to send or receive emails over the Internet. This massive Google Outage has affected so many cities of the East Coast and West Coast of United States. As per Down Detector reports, Gmail is still experiencing downtime issues.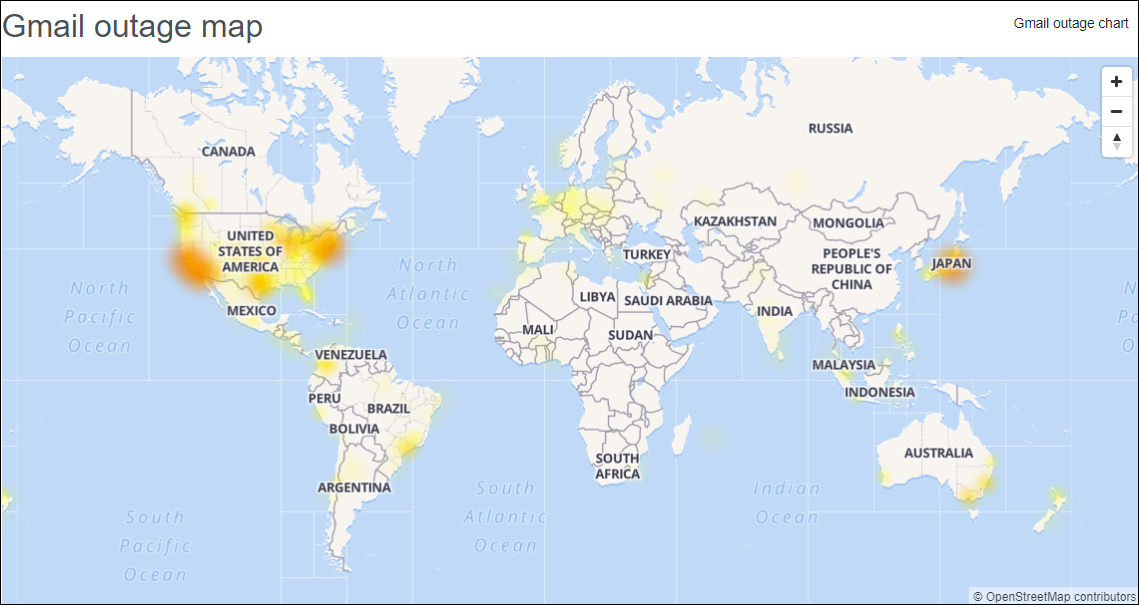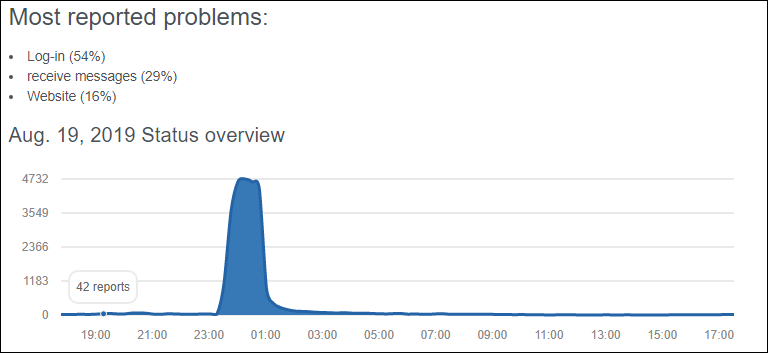 Prevention Technique: Backing up your Gmail data is one of the best practices to keep your Gmail data safe and unaffected from Google downtime. SysTools Gmail Backup Software is the most powerful and reliable solution to backup your Emails (with attachments), Google Docs, Slides, Images, Spreadsheets into multiple file formats, even without any data loss.  The software is available in 6 different languages. So, users from all around the world, can download and use it for taking a backup of their Gmail database that too in a secure manner.
Case 2. Google Drive Major Service Disruption – Backup Crucial Documents
Google has offered Google Drive which is another major service to save different multimedia. Sometimes the Google Apps Status Dashboard shows that Google Drive also experiences major service disruptions. Several G Drive users from different countries often complaints about Google Drive data downloading and uploading issues. And in the answer, Google says that it is investigating G Drive issues and inspecting the unexpected behavior of G Drive.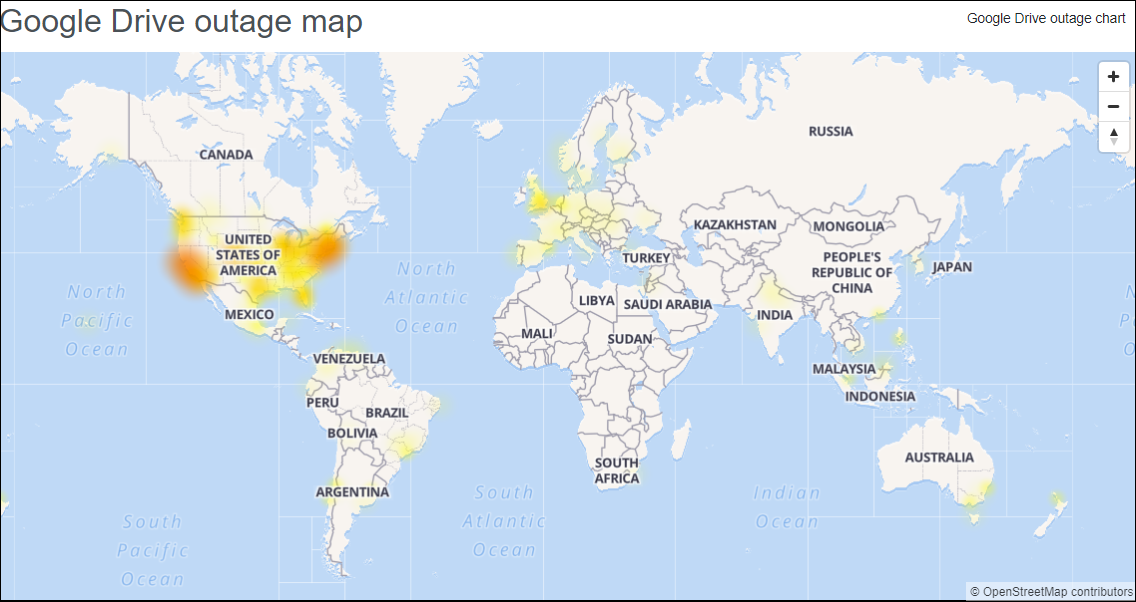 Prevention Technique: In case if you're encountering such issues with your Google Drive right now or if your Google Drive is working fine, backing up your G Drive data is the best way to prepare yourself for such massive service outages. SysTools Google Drive Backup is an expert solution to archive and downland your Google Drive PDF, DOC, PPT, XLS and other items on the local system. No matter if you're using Admin Account or Individual User Account. You can use this software to archive your G Drive data items.
Case 3. Google Apps Major Service Disruption – Backup Crucial Business Data
Several users all around the world usually report various issues with their Google Apps services, and that isn't their phone's/ system's fault. The main reason behind this is the Google Cloud Platform downtime. Most popular Google Apps services connected with the cloud sometimes stops working properly and users from worldwide experience disturbance due to this.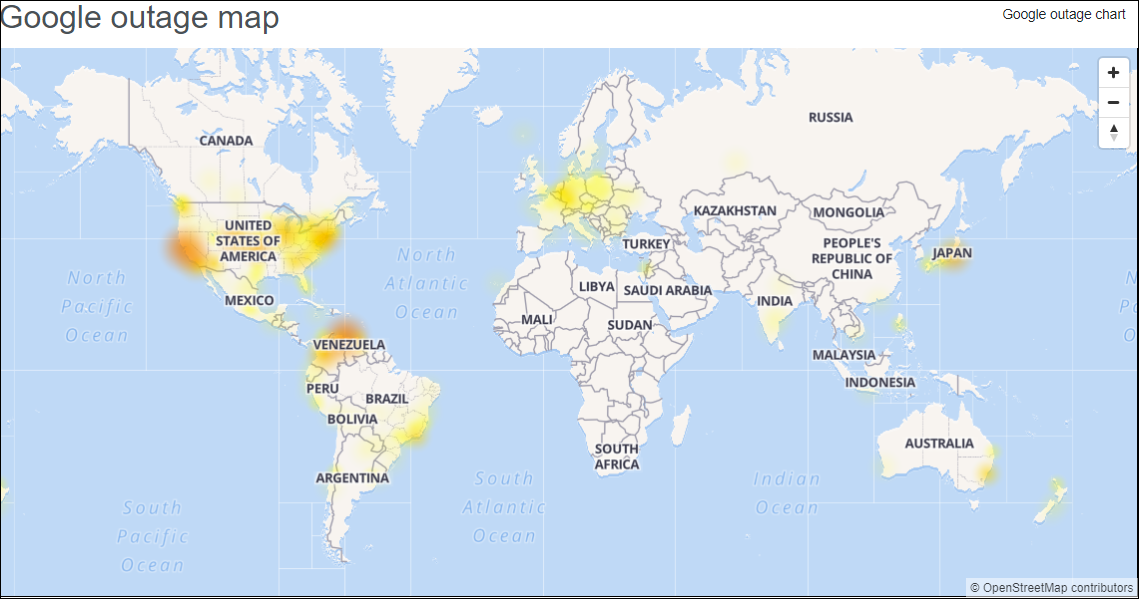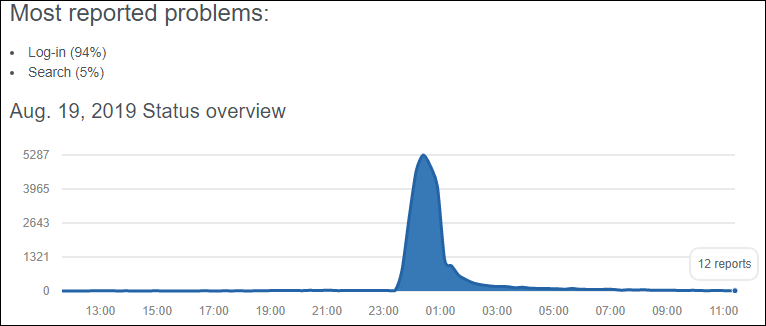 Prevention Technique: In such critical situations, all the users who encounter issues with Google Drive, it is recommended to use SysTools G Suite Backup Tool. This will allow you to backup and downland your G Suite for Business or Work Emails, Contacts, Calendars and Documents from both Single G Suite User and Domain User Accounts. Also, there's no limitation imposed on file size, by the software to download G Drive data.
The End Note…
As we know, Google Services has been hit by outages in various parts of the country. Users have reported issues associated with Gmail and Google for several hours. Here, Google has not declared any specific reason for this massive service outage. Though Google has resolved the issues for some users. Still, millions of users are facing Google outage. For all of them, we've suggested some best solutions. These solutions will help them to prepare themselves for the future Google outages and downtime issues.