Learn About MacOS High Sierra 10.13.5 Update – Now Stores Messages in Apple's Cloud
The latest edition of MacOS High Sierra is released, and it equips with the facility to use Messages in iCloud. Update of Apple arrives a few days later the release of iOS 11.4 for iPod Touch, iPad, iPhone, which included the same features. With the upcoming of this feature, a user can save all the messages along with the attachments in the Apple's cloud. These items will appear automatically on all of your Apple devices if a user signs in to the same iMessage account. Even though, this feature was declared previously at WWDC 2017, the organization has started shipping it. It is to be noted that the MacOS update is now available for all the supportive models using Mac App Store.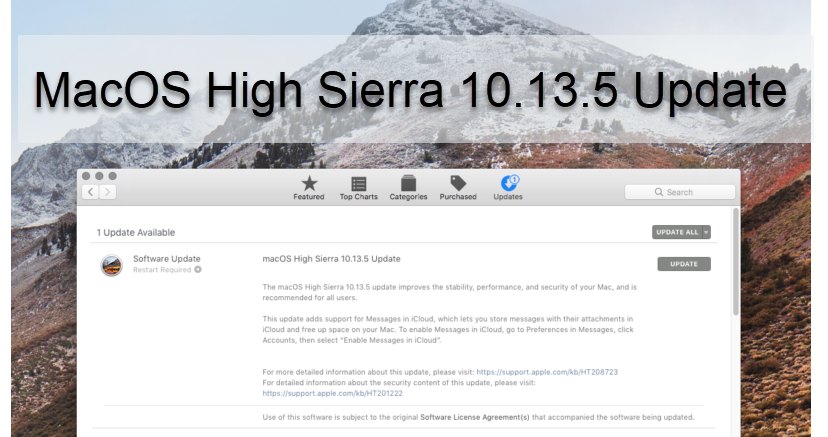 How to Enable Messages in iCloud ?
To enable this option in MacOS,
Launch the Messages app and go to Messages >> Preferences >> Accounts >> Enable Messages in iCloud
To activate this service on iOS, launch the Settings app and go to [your name] >> iCloud >> Enable Messages in iCloud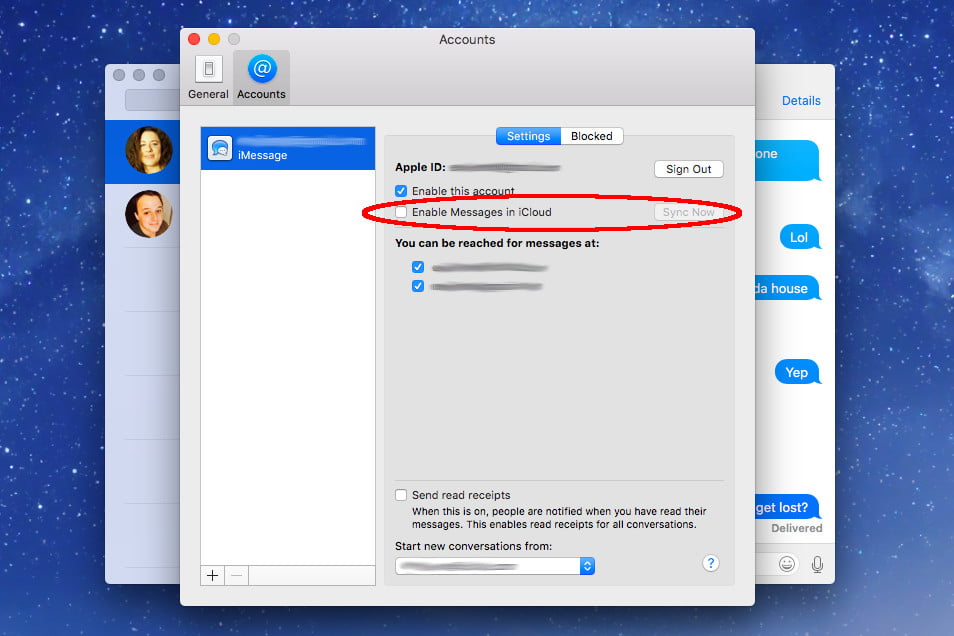 What's New in This MacOS High Sierra 10.13.5 Update ?
When turned on, this option will permit the user to view all messages sent from all the Apple devices, whether a MacBook or an iPhone X. It also implies, if a user deletes any message, it is actually gone & user is unable to retrieve deleted data from Mac device. It is because no backup is stored on other Apple devices.
According to Apple, the objective of this feature is to free up the storage space in Apple machines. But, the service is associated with a drawback that the messages are saved in Apple's cloud. So, if a hacker hacks the iCloud account, he/she can access all the personal messages and attachments. For this, Apple declares that the messages are end to end encrypted.
Other than the New Messages in the iCloud feature, the other improvements in MacOS High Sierra 10.13.5 Update are stability, performance, and security. In the short list, there are the following 2 changes for enterprises:
Variables in SCEP payloads now extends in a proper manner
Configuration accounts which comprises of a variety of Wi-Fi and SCEP payload
In order to avail the latest edition of MacOS, launch App Store, hit on the Update button located at the top and then, wait for a few seconds till the app connects with Apple. If users are unable to view High Sierra 10.13.5, they will require to install the incremental security updates as soon as possible when Apple drives the recent High Sierra to the Apple device.
The newest MacOS High Sierra 10.13.5 Update came a few days before Apple's developer conference. It is predicted to see iOS 12 in addition to the ARKit 2.0, the organization's platform for developing reality applications served up on iOS. Other programs are also likely to make an appearance, which includes Watch OS 5, tvOS 12, and most probably MacOS 10.14.
It also expected that Apple will take some time to discuss how can iOS and MacOS bought closer, without consolidating these two platforms. If anything, Messages for iCloud achieves the goals. It induces a unique messaging experience to MacBooks and iPhones in a similar way. According to the sources, CEO of Apple, Tim Cook, said that people do not want MacOS and iOS combined into a single platform.
In due course of time, the new devices will not be shown. It is because the conference will focus only on the software, and not on new software launching on new hardware. The portfolio of Apple MacBook is not expected to receive an enhancement until late 2018- in the same time, it is expected that Apple will announce the next iPhone(s) and MacBook Air laptops.
The Bottom Line
Apple has released MacOS High Sierra 10.13.5 Update, it is the update which includes compatibility for Messages in iCloud. This enhancement in feature comes after a few days when Apple has released iOS 11.4, which also supports to Store Messages in iCloud and other features.