Let's Celebrate System Admin Appreciation Day
Today is System Admin Appreciation Day
It is the D day! Yes, it's System Admin Appreciation Day! Regardless of how little the IT Admins get noticed, they truly rock organization each day. Today is the perfect opportunity to pay tribute and recognize the efforts of these  highly intelligent people in the world, in every company who prevent failures, upkeep IT, secure and sideline tech obstacles and do so much more that gets unnoticed!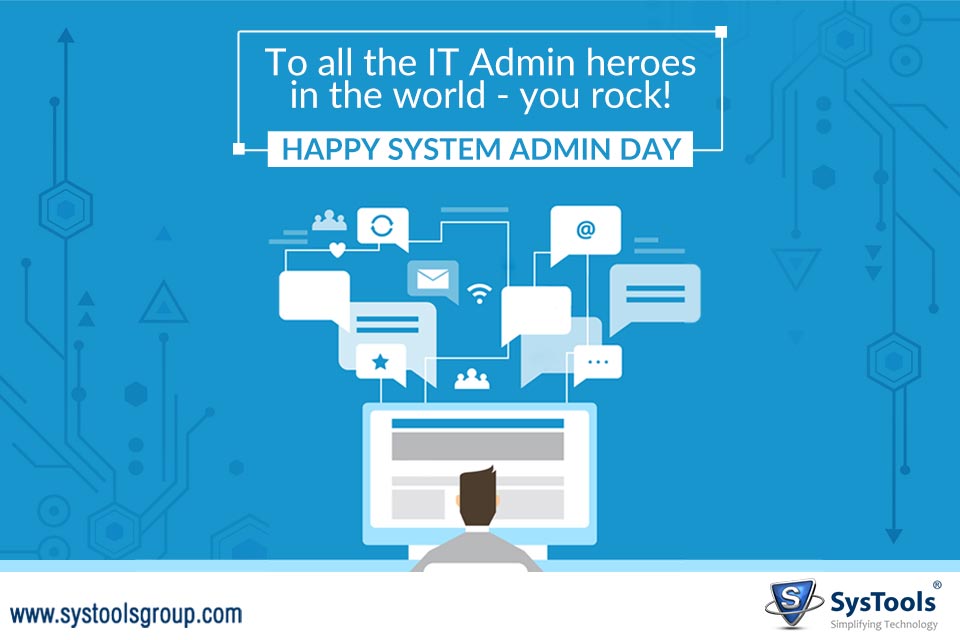 Appreciating the System Admins from Around the World
On this special day, we, at SysTools wish to bring forward and share with you the experiences and the stories of various IT admins around the world.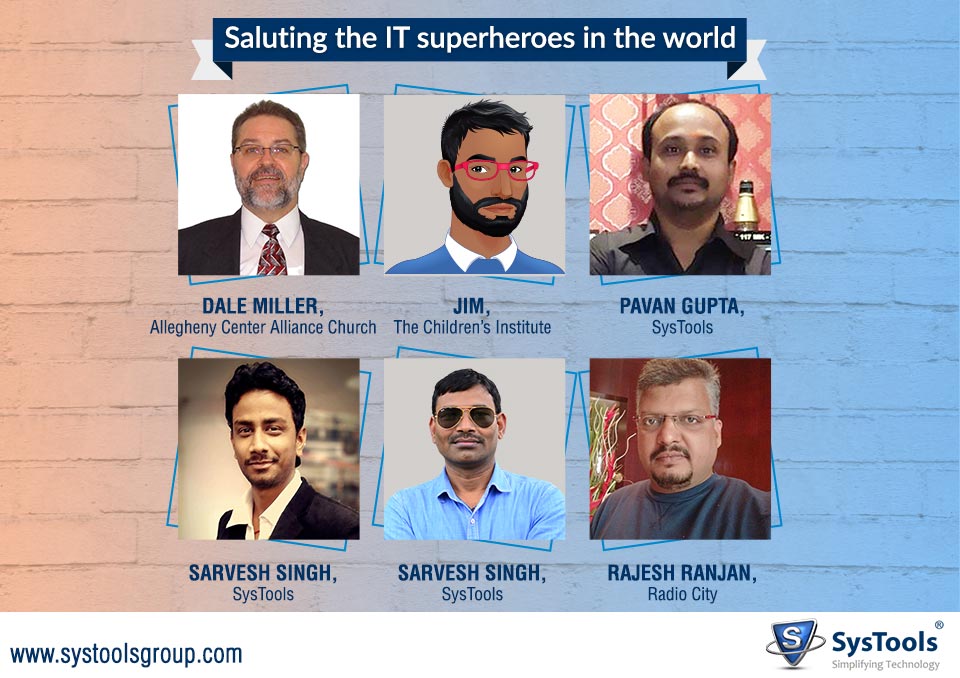 "Challenges keep me alive! The feeling of resolving critical issues and seeing a smooth workflow around gives me a sense of satisfaction. I absolutely love what I do!"
– Pavan Gupta, System admin CloudCodes.
"IT is my passion! I take pride in troubleshooting IT issues for my colleagues to ensure everything is in place when required and there are no tech hiccups in the entire organization"
– Yogesh Pilane, IT Admin SysTools.
"Jim is a very dedicated IT that pays very close attention to detail. He works with others extremely well and is willing to help anyone with a problem even if he is not aware of it. I would work with him anywhere" says
– James Depascale, The Children's Institute about Jim, their IT Admin.
"Being an IT admin adds some kind of extra responsibilities to shoulder every new time, and I really enjoy it. Working on new challenges and resolving it within fixed time span is our daily work routine."
– Sarvesh Singh shared his proud feelings to be the IT Admin with SysTools Software.
"As one IT support group the delivery of service it still high quality"
– Dale Miller, System Admin of Allegheny Center Alliance Church.
Thank your IT for a Chance to Win!
We aim to make this day special by encouraging people around the world to Tweet a Thank You note to their IT admin with #ITadminrocks and #SysTools. A Kindle and a lot of other exciting prizes await for those who tweet, so spread the word and start tweeting now!