Latest Google Assistant Update Google Duplex AI System Announced at Google I/O 2018 Conference
In a bid to bring simplicity in the technology and stay ahead of right pitfalls, Google has unveiled about latest Google Assistant Update with Artificial Intelligence calling system i.e "Duplex" on Tuesday at the company's developer Google I/O 2018 Conference. The Duplex system would identify itself while making appointments. This new technology is used to conduct natural conversations over the phone.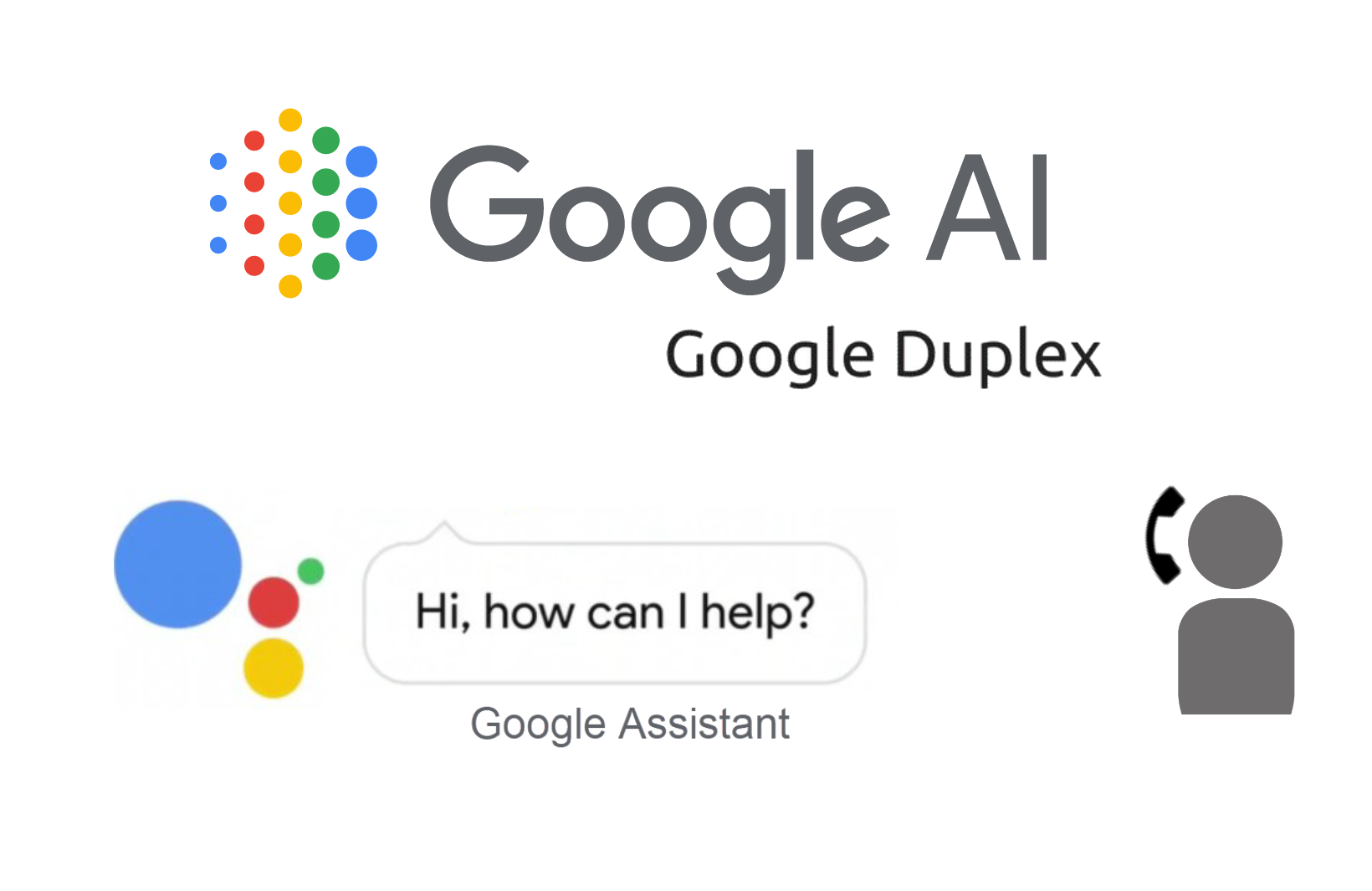 It is directed towards completing precise tasks, such as scheduling certain types of appointments, book tables. In this, Google allows users to speak normally, like they would to another person, without having to adapt to a machine. Let's discuss more about Google duplex AI system.
Here are some examples of Duplex artificial intelligence systems:
1. Duplex scheduling a hair salon appointment
2. Duplex calling a restaurant
Capabilities of Google Duplex System
Latest Google Assistant Update "Google Duplex "AI system is able to carry out the complicated conversations. It also completes the maximum tasks without any human involvement. The Duplex system has a self-monitoring capability, which allows it to distinguish the tasks. In this system, experienced operators act as the instructors. By monitoring the system as it makes phone calls in a new domain, they can affect the behavior of the system in real time as required.
Benefits for Organizations and Users
There are some business that relies on appointments, bookings, etc. Google Duplex system is beneficial for such businesses. Here, customers are allowed to book their product and services through the Latest Google Assistant Update without having to change any day-to-day practices or train employees. Using the Duplex system, one could know about the upcoming appointments. They are also allowed to cancel and reschedule their appointments easily.
Duplex Calling Restaurant
In another example, sometimes, customers call businesses to inquire about information that is not available online or try to call during the holidays. Then, Google Duplex makes a call to the business to inquire about open hours and make this information available online with Google.
Duplex Asking for Holiday Hours

This process will reduce the number of unwanted calls, save time, making the information more accessible to everyone.

Conducting Natural Conversations
The Google assistant is a system that can hold conversations with humans in a realistic way.  It has capabilities to capture the imagination. However, it is using Google Deep Mind's new wave net audio-generation and natural language processing technique to replicate human speech patterns. But, there are still some challenges occurs in natural conversations in Google Assistant Update like natural language is hard to understand and tricky to model, latency expectations need fast processing, and it is too difficult to create a natural sounding speech with the suitable intonation.
When people talk to each other, they use more complex sentences than when talking to computers. For example; "So umm Monday through Friday we are open 10 to 1, and then reopen 5 to 8, and then Saturday, we are open 11 to 6 and then Sunday we're open 1 to 8 only."
In a normal unplanned speech, people talk faster and less clear. But, when they speak to a machine, speech recognition is harder and we observe higher word error rates. The problem is provoked during calls, which often have a noisy background and sound quality issues.
Google Assistant : A Good News or Bad News?
In theory, Google Assistant seems to be a good idea but in reality, it is super creepy to keep saying "Okay Google". Now, Google Assistant is going to be everywhere. Google Assistant Update will be in new pixel phone of Google, new Home speaker, chat app, and many other places. However, Google assures everything is private that a normal user says to Google Assistant in new Google Duplex.