Explore About HIPAA Compliance in Office 365 for Data Insurance
Microsoft Office 365 is an extremely functional application suite hence; it is used in various business sectors. Many health suppliers, assurance corporations, and their business clients use this program for storing, transferring and administrating health reports of patients. Where, HIPAA is the abbreviation of Health Insurance Portability and Accountability Act for security and Privacy Rules, with HITECH regulations. It was developed because of strict requirements to safeguard patients' electronic protected health information (ePHI).
Is Microsoft Office 365 HIPAA Compliant?
HIPPA and HITECH Act is applied to health care providers, hospitals, and health insurers. So the question arises that, is HIPAA Compliance in Office 365? Well, this act works as a safety guard for patient's healthcare data (PHI).  It ensures the automatically transmitting patient records and all other personal data for experts and medical facilities. Consequently, Microsoft Office 365 offers all the safety features that users need to please the requirements of technology for HIPAA and HITECH compliance. These contentions involve the associations establish and document methods that govern:
Control access to patient data
Administer the data of patient
Keep the patient data secure
Protect records while transferring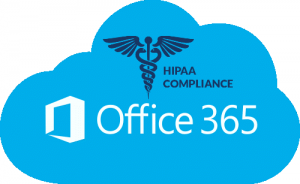 Email Regulations for HITECH and HIPAA Compliance in Office 365
There are three important points that cannot be ignored to ensure the use of Office 365 HIPAA Compliance requirements.
Security Parameters
Some eminent hosted web services are available in MS Office 365. For securing Office 365 email account from hacking, they have a terrific two-factor authentication program. Office 365 also considers some great logging in place along with security features that users cannot find in any other program. It supports to secure email and TLS based encryption while PHI being transmitted. Via this, any sensitive information of patient can be encrypted in storage.
According to the protocols of Office 365, it records and administers every activity that is related to PHI. This controlling can be done by inspecting all login details, login attempts changed passwords and all other access details. These log details of account consist the time and date along with the IP address of the user.
When Office 365 HIPAA Compliance does not affirm the accurate parameters, which are required to be in use, it specifies that ample safeguards be necessitate being in place. Corporations must conduct a risk investigation for determining the major threats. From this point, they can start the implementation of security policies, technology, Office 365 backup solutions and other suspicious measures that defend their PHI.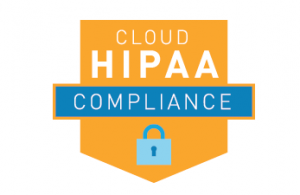 Business Association Agreement (BAA)
Microsoft signs a BAA with the corporations, but only this does not create user email HIPAA compliant. The companies still have some personal errands to meet if they need to continue within the regulations. It comprises appropriately defining the method that MS Office 365 is configured and the way of using it.
Luckily, Microsoft offers companies some guidelines to introduce HIPAA Compliance in Office 365. Their HIPAA/HITECH Implementation Guidance document consists features a checklist at the end, which tells to companies that what the important requirements are. It evaluates the BAA to verify whether Microsoft needs the privacy and security or the company. When user deems that it is acceptable then, they can sign the accord.
Office 365 offers an efficient access control system. As well as, it offers various tools to assist users i.e. Microsoft Dynamics CRM Online and Exchange Administrator Access Tracking. For tracking the activities of PHI, Microsoft also offers training for both user and administrator. Users cannot place the PHI in public SharePoint sites, headers or in file names because it may expose the data.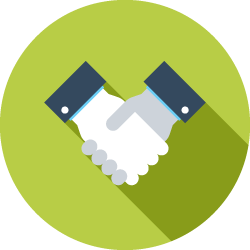 Email Encryption
The last step to make Office 365 acquiescent is to begin the procedure that safeguards the PHI. This administers all the account login activates weather anyone changes the password of account along with its shared resources. Perhaps the main gap is that it requires encrypting the email services for protecting the outgoing process of Outlook 365 account.
Ways to Achieve the Office 365 HIPPA Compliance Email
Employee guidance is an essential step for implementing any technology or compliance. It is crucial that users have an idea about what is constitutes ePHI, its uses, sharing methods and how to view it. For Office 365, Microsoft offers a list of mediums that ePHI should be considered securely:
Information of a SharePoint file
Lync presentation file's body
Voice conversations or IM
Entity records of CRM
The body of every email
Email attachments
Content of SharePoint sites
Support ticket information
Email headers parts info
Internet domain names
URLs or public SharePoint sites
Account, billing, service data
User global address list
Time to Wrap Up
Most healthcare companies are searching the ways to protect their health information (PHI) with HIPPA compliance. Thus, Microsoft offers HIPAA Compliance in Office 365. However, users must aware from the full use and administration of this service. Consequently, for introducing users to Office 365 HIPAA Compliance, its Configuration, Encryption, and Uses, we have come up with this blog. This article consists all the necessary information about the same.