Google Launches Gmail Go for Android Users : Addition to Google Go List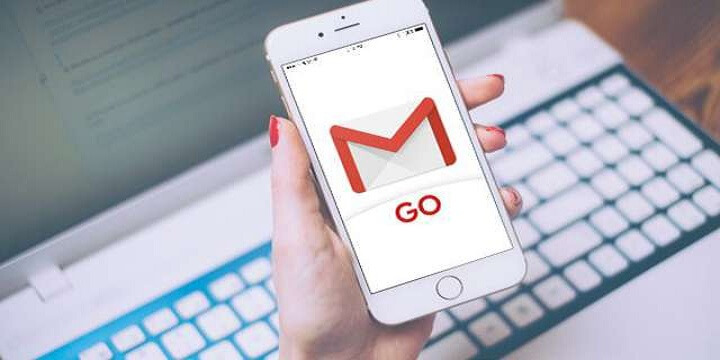 Google has given a Go treatment to Android phones to save overall data and storage because the less capable operating system in mobile phones is still in use at many places. Therefore, Google is creating special applications like Go-enabled Assistant, YouTube Go, etc., for less efficient mobile devices. Now, Google has introduced a new addition to the list of Go apps i.e., Gmail Go App. However, all these Go applications are designed for the phones that have only basic specifications with a lower-end processor. All these Go apps utilize less space on the smartphones and let users perform all basic functionalities. Moreover, while using this Gmail Go for Android, it feels like a user is working on the original version of Gmail.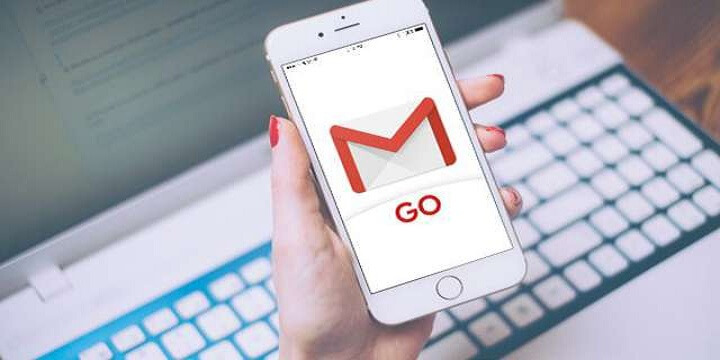 About Gmail Go for Android
Gmail Go App is the new and lightweight edition for Android Go, which is developed specially for the entry-level smartphones. This application has all same features like in the standard Gmail application. It provides a full-featured experience of Android by removing all unnecessary elements. Moreover, it is designed for those Android smartphones that have RAM between 512 MB and 1 GB. However, Android Go and all supported Google apps have less storage and minimum system specifications to have an easy access on the affordable low-end device.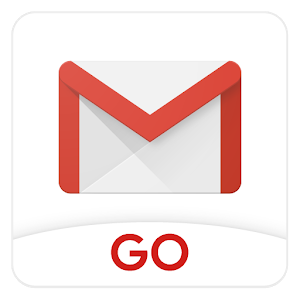 Features Offered by Gmail Go forAndroid:
Gmail Go works similar to the regular version of Gmail i.e. it allows users to access multiple accounts. Moreover, it is also capable to filter out both social and promotional separately and give more priority to the emails from family friends. It also sends notification to users whenever a new email is received and provides total 15GB of free storage.
Another impressive point related to this Gmail Go App is that it not only takes less space on the phone but less data also compared to standard Gmail application. This lost of Go series is the part of Google to make it more available in that countries also, which uses low memory phones in a large amount and which do not have a high-speed internet connection.
Major Difference Between Gmail and Gmail Go for Android
Both of them are almost similar to each other but if these are two different applications, then there must be some difference. Some of the major ones are listed below:
The major difference between the two is that a user needs to tell Gmail Go App to download images as it will not be loaded automatically. It is because Android Go uses less RAM and ROM compared to the regular version.
Another major difference is that Gmail Go is of 9.51 MB for downloading and occupies 25 MB device size. On the other hand, complete Android version of Gmail ie Gmail Go for Android is 20.66 MB while downloading in size and occupies 47 MB size on the device when installed.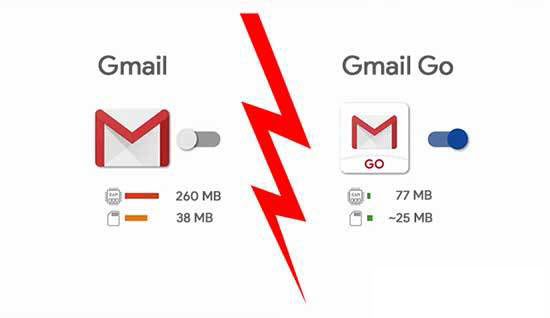 How to Download Gmail Go App on Android Phone?
If a user wants to download Gmail Go, then he or she can download it on Android Go devices from Google Play store. In last December, Google notifies that Android Go will be shipped to all devices in 2018, which have memory less than or equal to 1GB.
However, there are some optimized applications that are preinstalled on the Android Go devices. It includes Google Go, YouTube Go, Google Maps Go, Gboard, Gmail Go, Google Play, Files Go, etc.
Conclusion
The Gmail application is now lighter and fast as Google releases Gmail Go for Android. So, users with memory less than 1 GB can also use a smart inbox to keep all messages safe, secure, and organized. Gmail Go App is a new addition to the list of Go list by the Google. Now, it becomes really easy for the users to manage their mailbox and its data on affordable lower-end specification device.