Google Enables Online Payments – Google Pay and Google Pay Send
Google moves one step ahead to simplify online payment process with the release of Google App. The name may sound new but the product is not. Rather, it is an amalgamated version of two Google Apps – Android Pay and Google Wallet. The app that has been rolled out in February 2018, uses NFC technology to send and receive money. Initially, it has been launched in USA and UK but gradually becoming available in other countries of the world. Let's move into the details about the refurbished Google payment app Google Pay.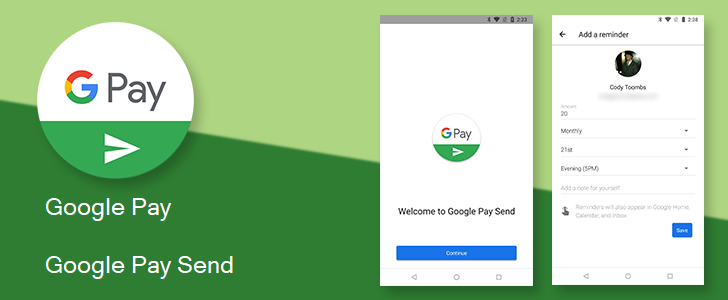 What is Google Pay
Google Pay is the name given to the app which is the integrated version of Android App and Google Wallet for Google online payment . Though this app will be primarily used in shops, it can be also used during online in-app purchases. Besides, users can make peer-to-peer payment using this app. Google Pay will soon be integrated with Google Chrome, Google Assistant, and all other Google products and services. All android devices (non-rooted) with KitKat or above versions are compatible to use this app. However, your smartphone should support for NFC (near-field communication) and HCE (host card emulation) to run this app.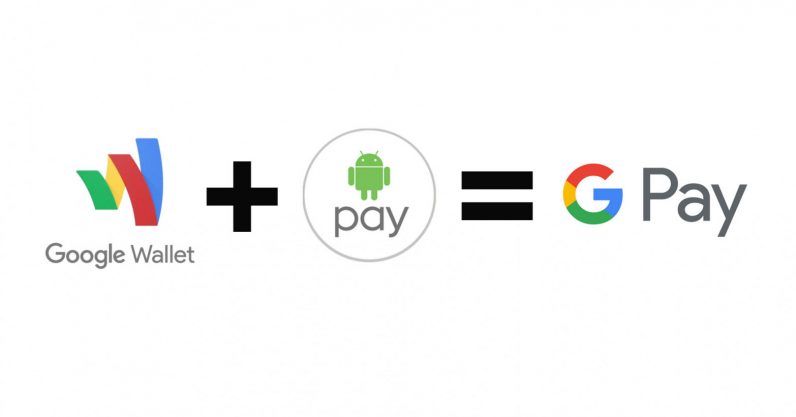 How to Use Google Pay App in Shops :
The steps to pay with Google Pay are easy and simple.
a) Search if there is the symbol of Google Pay or contactless payment at the contactless payment terminal situated near checkout point.
b) Unlock your smartphone.
c) Now, hold the phone over the terminal. Once processing is done, a checkmark will appear.
Thus, you do not even have to open Google Pay app to make payment. If you are paying any amount under $30 and your smartphone screen is on, even the unlocking is not required.
How to Use Google Pay for In-app Purchase :
Google Pay can be used to conduct in-app purchases online.
a) Open Airbnb or any other app that supports Google Pay.
b) To make any type of payment, look out for Google Pay button.
c) Pick up a payment method and proceed accordingly.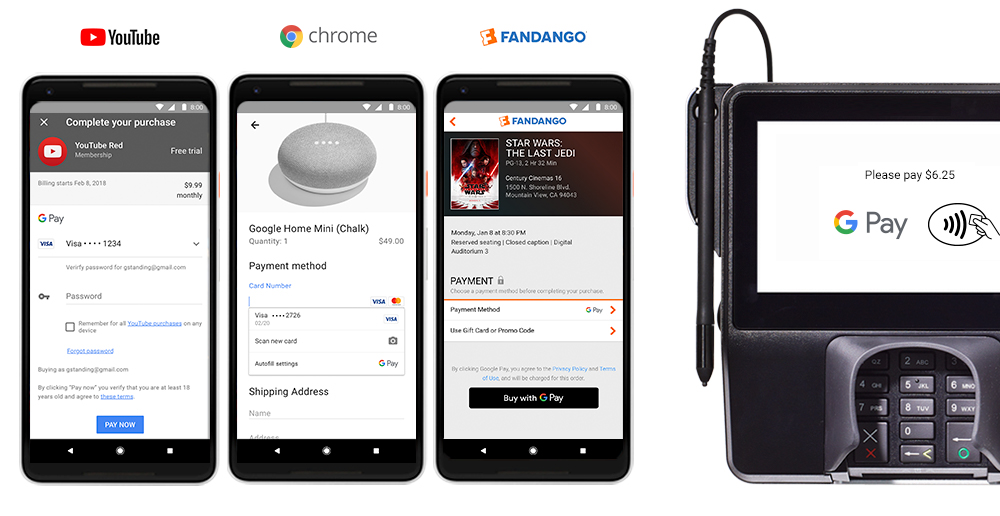 Users can also select Google Pay as their default payment method for the particular site to pay with Google Pay. Then during next purchases from that same site, it will automatically redirect you to Google Pay for Google online payment .
Interface and How it Works:
Google Pay interface comes with two different tabs to distinguish its activities. The tabs are named as "Home" and "Cards". The Home tab shows your recent activities and rewards, information about your nearby stores and offers, etc. Cards tab contains the list of all your credit and debit cards, gift cards, loyalty programs, etc.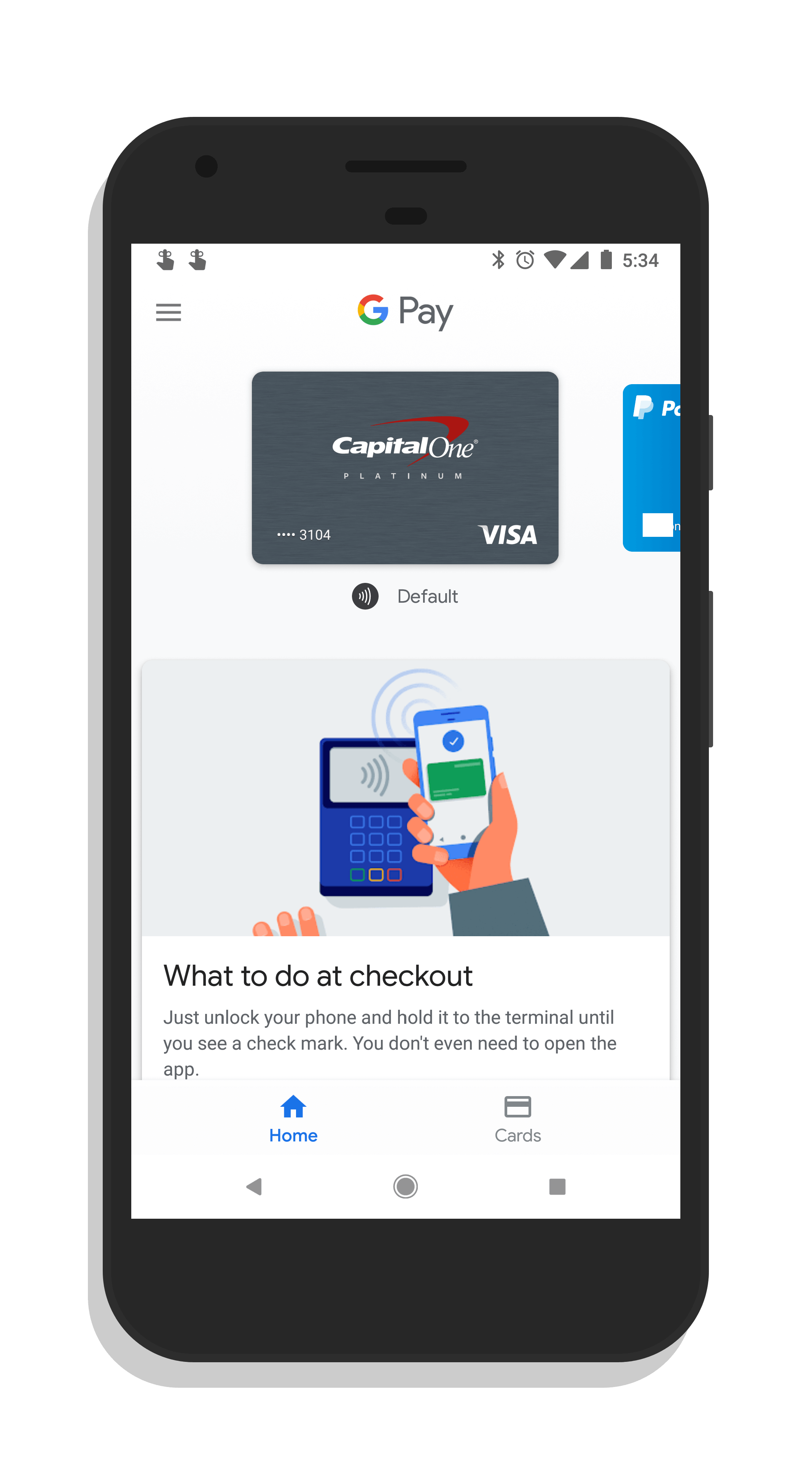 Integration:
Google Pay is currently supported by four major US banks – Bank of America, Citibank, Chase Bank, Wells Fargo – and many other smaller banks. Users can check if their bank is supported by Google Pay from the support page of Google Pay. The Google online payment app has partnership with Visa Checkout and Masterpass; so users can now link Google Pay app with Visa Checkout and Masterpass accounts.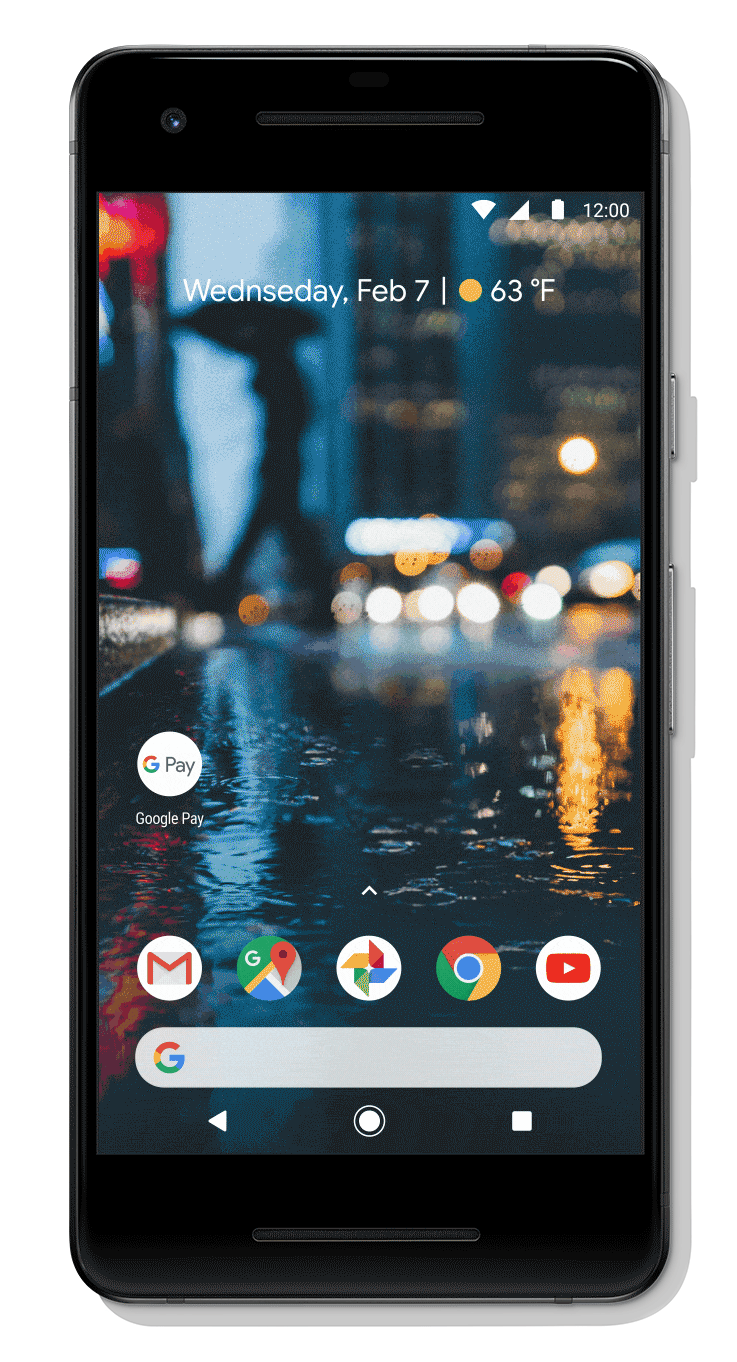 Google Pay has been integrated with some mobile banking apps too. Adding your cards from mobile banking apps to Google Pay is just one click away now. The in-app facility is now limited to only a few banks including Bank of America, Bank of New Zealand, and USAA. Google Pay can also be used to buy tickets for Las Vegas Monorail. Save the ticket in Google Pay and wave your phone at the gate to enter and exit.
What is Google Pay Send
As we have discussed how Google Pay is a blended app, the Google Wallet services has become Google Pay Send, a useful feature of Google Pay. Using this feature, US users of Google Pay can send and request to receive money from anyone of their contacts. They can even take the assistance of "OK Google" voice command to use this service.
Users simply have to say "OK Google, send Eric $25 for pizza treat," or "OK Google, request $100 from Elaina for movie ticket." The rest of the procedure will be done by Google Assistance itself. If the person receiving request does not have Google Pay installed, they will be prompted to install it at first. However, the final transaction step will require confirmation from the user through fingerprint or Google Password. Soon, users can use Google Pay Send through Google Home (a voice-activated speakers of Google) in order to send money.
Existing Google online payment Apps Android Play and Google Wallet apps will be replaced by the new app on the next update. New users can download this from Google Play Store. This app will come pre-installed with all upcoming NFC supported android smartphones. Google has also announced promotional offers for the new users that include off on movie tickets and grocery purchases. This app is integrated with some popular services like airbnb, Instacart, Kayak, POSTMATES, EAT24, Lyft, Etsy, etc. It is expected to become more visible in upcoming weeks. Google Pay is not going to be available for Indian users as Google already launched Google Tez for Indian market. However, Google Pay features will eventually be available to Tez users.