Building Future for Youth with G Suite / Google Apps for Education Account in 2018
G Suite is a cloud-based productivity suite which helps an individual and its team mates to connect and get the work done on any device from any location. It is simple enough to setup, manage and use which allows to work smarter and helps to focus on the things which really matters. With the change in technology, Google also helps to understand in the field of education that how teachers can interact with the students in a better way. Though there are several interactive ways to communicate with students which can help them to achieve their academic goals rather than simply lecturing them. As of now, Google apps education suite is now G Suite for education.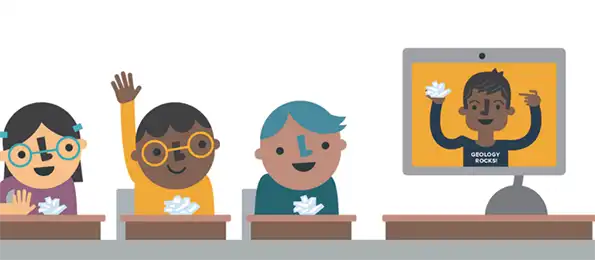 With Google apps renamed as G suite, it provides a better option in terms of product capabilities and its features. Google Apps for education suite offers additional enterprise-grade functionalities designed for large institutions, customized for education. It includes added features such as advanced controls, enhanced analytic and search and different advanced communication tools. It is developed to increase opportunities for coordinating, critical thinking, collaboration and creativity thereby improving the objectives of the student.
Benefits of using G Suite for Education Account in 2018
It is free, ad-free which provides reliable and better storage security
Provides access to Drive, Gmail, Docs, Calendars, Hangouts
Provides data accessibility to all its end users at all time
Allows to access its applications simply by one-time login
Collaborative and provides data compatibility on any device
With the above-specified benefits, Google Apps for Education Suite allows both students and teachers to coordinate and work together which will help nurture students to prepare and learn for their future growth.
Features of Google Apps For Education
1. Digital Classrooms
The students are usually bored in a classroom-based lecture session. With G Suite for education, the teachers set up a virtual-based environment in the classroom to coordinate and engage with the students. Under such an environment, teachers can send the assignments to the students and thereafter communicate them on an individual or group basis. Also, parents are allowed to talk with the teachers. Thus, a teacher can arrange conferences with the parents to showcase the student's feedback. This approach ensures that both the parties i.e., teacher and parent do not interrupt the ongoing class sessions or the parental work. G suite for education allows to generate the Report card in a paperless approach which will ensure to save and protect the environment.
2. Smarter Spreadsheets
G suite for education summarizes the spreadsheet data and provides automated charts and graphs to help illustrate the insights students to learn. But, most of the students cannot experience the value of the spreadsheets as they fail to write the formulas. In such a case of computer requiring to understand the language, machine intelligence comes into the picture. By this, the computer understands the language of the user and students can simply type a query using natural language. With Natural Language Processing translates the query into a formula. This approach offers an instant answer as if the student has typed the formula by themselves.
3. Well-mannered Presentations
For both students and teachers, creating a presentation is anyway a troublesome activity. As formatting or other creativities is a time-consuming process, hence contents often take a low priority and it is generally less focussed by the readers. Taking this point into consideration, Google apps for education's slides address more to the content, thereby allowing students to develop their creative skills. G suite for education is designed in such a way that when the users enter the information on the slide, the software will automatically create a layout suggestion which will highlight the content. As more and more students use the Slides program, the program's intelligence feature is improved which saves the student's time in future.
4. Smarter Documents
Apart from adding the feature in Slides and Sheets, G suite for education has added Explore in Google docs with machine intelligence which will automatically suggest topics to learn, insert images and various other content to discover. In addition, this application offers other features such as SafeSearch, Creative Commons licensed images which students want to include in the content. A student can use Explore in Google docs to navigate the relevant document from the Drive. By this, a student consumes less time in switching between apps and polishing the assignments before sending it over to the teacher for evaluating. This feature saves both teachers and students time and provides a standard layout in the document.
5. Storage and Communication
Both teachers and students have access to Google Drive. This drive location allows both students and teachers to share the files without any hassle. It also allows the fellow students to coordinate on the project before the teacher grades them. It is quite difficult to meet the teachers when the availability time is less, this can be overcome using a Google calendar which uses machine intelligence to easily find a time when the invitees are free. It also helps the students and teachers to use Hangout which will help to collaborate and ask questions about the topics. G suite for education is available for all schools and educational institutes. Furthermore, there are no charges for educational requirements to fulfill the educational needs.
Why do we need to Store G suite data to Local drive?
Though Google Apps for Education is a reliable cloud service provider to store, retrieve and manage the data. There are few security reasons which brings the cloud data at high risk.
Some of the limitations of G suite storage are discussed below:
Each G suite user can store upto 30 GB free data. If the storage exceeds beyond the limit, then it needs to be further subscribed or purchase additional storage
Unauthorized access control in terms of stolen credentials, poor password security, helps the hackers to breach the data thereby gaining access to the most secured data.
Fails to access the data, as not available now. Emails not available must have deleted accidentally or any friend deleted it from your account unknowingly. Hence, if no backup is taken, data is lost completely and there is no way to get it back.
Considering all the major drawbacks of the G suite for education, it is important to create backup of the G suite data to a local drive. This can be accomplished using SysTools G Suite Email Backup application for both Gsuite for Education and Business. It is a reliable utility which downloads all the Google apps data items i.e., emails, contacts, calendars and documents. It provides two approaches to archive the data either by Single user account or Domain user. There is no file size limit to download the G suite Education account data using this program.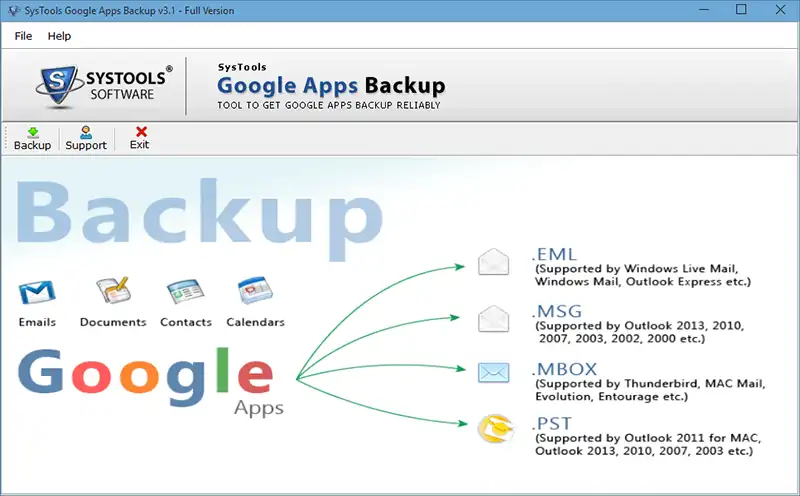 Conclusion
Most of the schools and educational institutions are opting G suite for education to improve the classroom sessions in a more interactive way. No doubt, it is a user-friendly suite which provides data access to both students and the teachers. Due to some security reasons which are discussed above, it is important to have a local backup of Google apps for education account. This can be done backup tool by SysTools which allows to create copy of the G Suite education account data items without any loss of data.