How to Free Up Gmail Storage Space – Let's See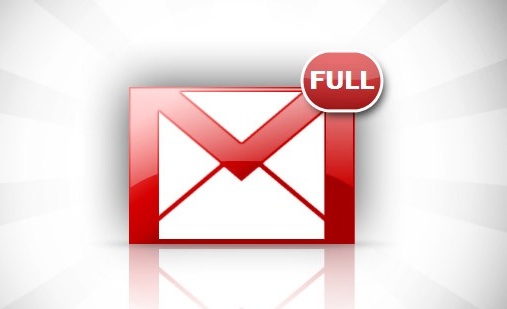 As the email size is increasing, Gmail user is facing storage space issues. The 15 GB of free storage space isn't enough for users who send/receive a lot of emails and store data in their Google drive. And, it's getting necessary for all users to free up space in Gmail to continue receiving emails.
If you are getting Gmail is running out of space notification, then it's very crucial to free up Gmail storage space today! Otherwise, you won't be able to send/receive emails anymore.
Why You Need to Free Up Space In Gmail?
For the record, the storage size is 15 GB for free Google account users, which includes Google drive and other Google services (except Google Photos).
This 15 GB seems quite a reasonable size, right? Well, the answer is no if you are a regular Gmail user for some years. Therefore, it is common to get the notification that says the storage is full and you will not be able to send or receive any messages.
We do not want any Gmail user to reach that situation and that is why we came up with this blog.
Here we will tell you how to free up space in Gmail account & avoid Gmail storage shortage using some handy solutions.
Also Read:
Solution #1: Delete Unnecessary Gmail Attachments
No wonder the email attachments occupy the larger portion of your Gmail storage space. But one limitation of Gmail is that it does not allow users to delete only the attachments and retain the emails.
To fix this issue, Chrome extension Dittach has been introduced. It will let the users remove the attachment from Gmail without deleting the emails. With the help of this extension, users can do away with unwanted heavy-sized attachments and free up Gmail storage for the important emails.
Warning: Dittach is a third-party extension available for Google Chrome users. It is in no way connected or endorsed by Google. Since it will have the permission to access all your emails to delete the attachments, use it at your own risk.
Solution #2: Free Up Gmail Storage Space After Backup
Another way to free up space in Gmail account is by using automated tool. Using SysTools Gmail Backup user can take backup and also delete them from Gmail server to make some space.  This tool top-class application which enable users to export Gmail emails to computer, hard drive, USB pen drive, etc.
The most useful feature of this tool for this purpose is "Delete after Download". When this option is enabled, the utility will automatically delete all the emails from your Gmail account after taking their backup.
Note: By respecting the privacy of the users, the Gmail Backup does not store any data or credentials of the Gmail account. So you will remain completely safe from data theft and unauthorized usage of personal data.
Solution #3: Filter Out Financial Emails
Some of us keep receiving financial statements, OTPs and payment receipts on emails, which are not necessary by any means. But not many of us remember to delete these emails, that often contain high-resolution images and large attachments. Take some time to delete these emails from your Gmail inbox. Open one such email and click on the three-dot icon. Choose Filter messages from like this option for filtering all emails from the same sender. Also, be careful in future instances for not subscribing to unnecessary newsletters.
Solution #4: So Long, Subscriptions
Almost all of us have subscribed to one or more sites for their regular newsletters, both knowingly and unknowingly. These emails keep piling up in Inbox and add load to the storage. So, if you really want to free up Gmail Storage space, you have to say goodbye to these subscriptions. These emails usually contain the option to unsubscribe at the bottom of the email. All you need to do is to click on Unsubscribe links and stop these emails from piling up in your Inbox.
Solution #5: Remember the Trash
Do you regularly clean up your trash? We mean, the Trash and Spam folder of your Google email account. It is necessary that you clean up the Trash folder at least once a week. By default, the emails will be permanently removed from the Trash and Spam folder after 30 days. But why keep an unnecessary email for 30 days while it is occupying the Gmail storage? Take initiative and unclutter your Gmail account.
Concluding Words
That was all from us for today. In this blog, we shared some must-do methods with the readers that will help them free up space in Gmail account. We hope that the readers will follow these mentioned solutions and get their job done effectively.