Find Email Files on Hard Drive with Complete Organized Method
It is the easier things that sometimes become the toughest task. Finding email files on your hard drive is one such thing that sounds easier when heard but becomes difficult the more we get into the details. Desktop-based email applications along with on-premise servers save their storage in a data file respectively. This data file is by default located at a predefined location on the respective machine. However, it is possible to change the path before its generation on the computer or afterwards as an archive of old data.
How to Find Email Files on Hard Drive
Talking about email storage, there are two types of message storing files. Clients like Microsoft Outlook store a collection of the user's profile data in its proprietary data file called PST. This file consists of a variety of data including; emails, contacts, calendar entries, and more. However, the second type of file is MSG (for instance) which also happens to belong to the same client, i.e. Microsoft Outlook. The only difference is that unlike a PST, this file denotes a single message and not a collection.
Therefore, there is a high possibility of users having a scattered storage of such files over their system as an attempt of keeping important messages separately. Thus, many similar queries have surfaced lately enquiring about finding email files on hard drive; here is how you can do it.
On Disk Search Option for Email Files
Manually, the procedure is a little difficult to carry out especially when varieties of data file types are involved. Only commercial solutions are capable enough to execute a well-defined search for different email files specifically. MailPro+ is one of the top solutions that can be utilized for fulfilling the following search requirements:
Email File Search
Variety of Email File Types
Find Email Files on Different Partitions
Steps to Find Emails Files on Hard Drive
Run the application and this is how MailPro+ will look at the very first glimpse. Click on Scan File to begin processing the file.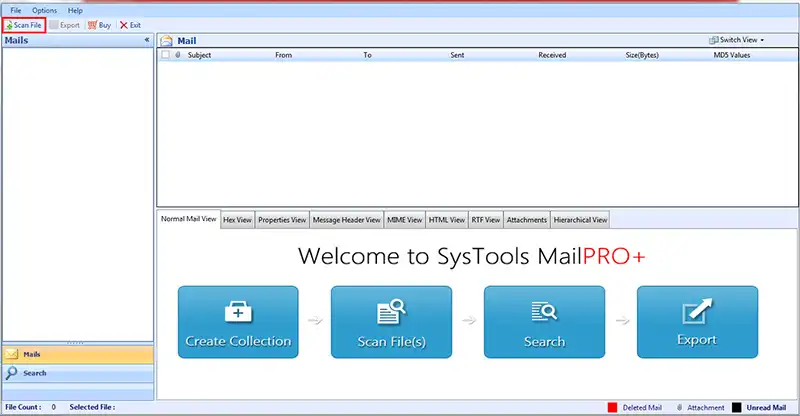 From the window that opens next, click on Find tab to begin 'On Disk File Search'.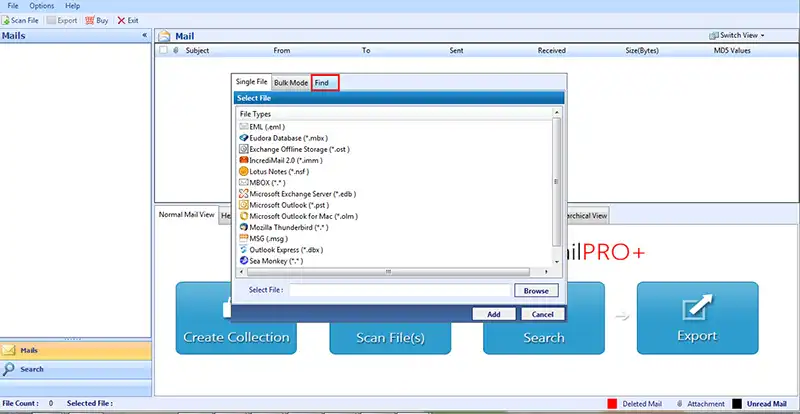 On the window, select checkboxes for the email file types you need to search within your hard drive. Then, open the drop down menu and select the drive to be searched for finding selected file types. Once done, click on the Search button to begin.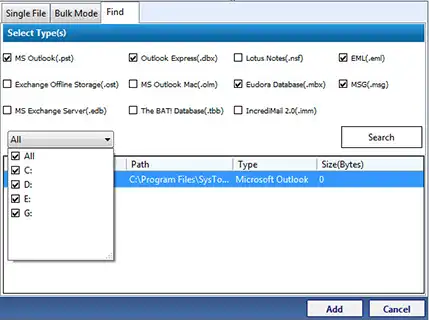 Click on Ok from the prompt screen, notifying end of search.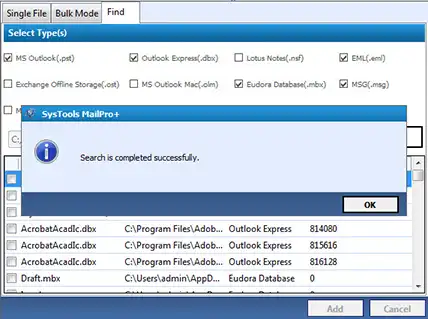 Choose from the searched files using checkbox provided against each and click on Add button to further process them.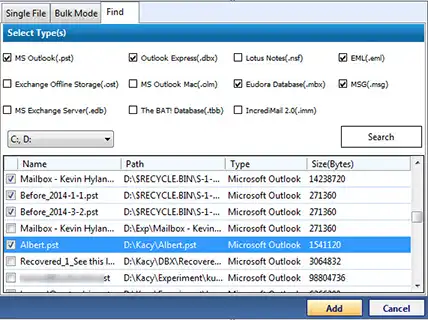 The tool will begin scanning the files, once done select the files and click on View to preview contents within the email files.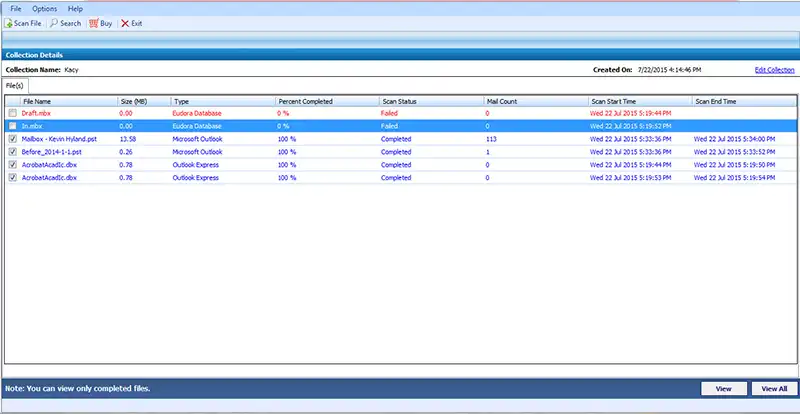 Following is a preview of emails stored within the files scanned, which is similar to how you will get on your screen.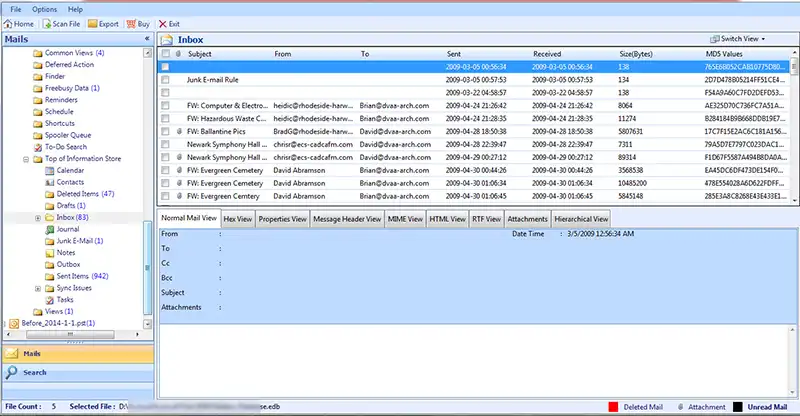 Further, you can process these files and convert them to other file formats as well as shown in the screenshot below according to the requirement.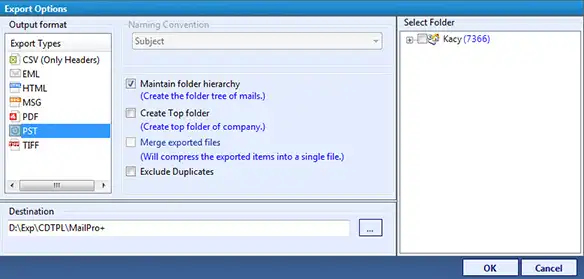 Prominence
The on disk search option helps to find email files on hard drive which is very time saving & efficient method. This way you cannot only search different types of email files more easily in your hard disk, external hard drive or pen drive but can also do all at the same time which helps you save a lot of time. Further, the data can be previewed on the same platform, used, and converted to a desired format with its email exporter module as per the requirement.