Facebook Anonymous Login to Try Apps Anonymously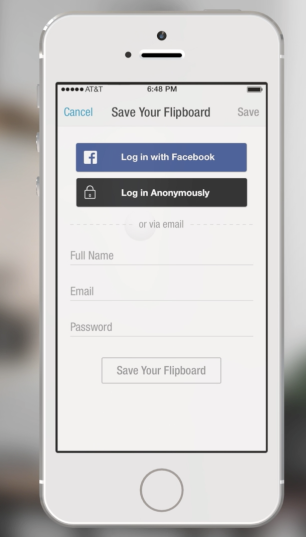 In Facebook f8 conference 2014, Mark Zuckerberg (CEO and Co-Founder Facebook) announced a new way to log-in to Apps. What made the bulletin interesting is that in forthcoming months users can log-in to Apps without sharing their personal details from Facebook. Along with this, the log-in version of Facebook will be available with more privacy controls.
So if you are amongst one who gives a second thought before logging-in to an App to check it out, Facebook gives you a reason to cherish and stay absolutely safe with the "Anonymous Login" option. This will allow users to login without letting the App know about you, not even your name. Also, the new Facebook login gives more control if how and what information should be shared.

 Big Announcements at f8 2014 were

:
Anonymous Login:
"This is a mode to try out an app without sharing any information about your on Facebook (emails, friend list, birth date etc.)"
It might have happened to you; willing to try an app but not ready to compromise with personal information. The Anonymous Login is all about offering help to get out of such troubles.
So, you don't need to create a separate ID and memorize its Username and Password just because you do not want to login through Facebook profile due to threat of security breaches and information sharing. You can login to App without being known to third party apps and later on when you get to know the app, sharing info is absolutely in your hands.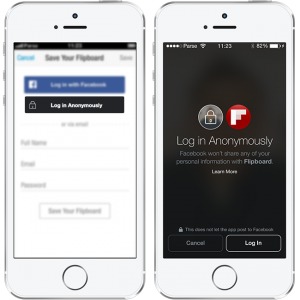 Facebook Login:
"A new version that will allow making a choice over what information you are comfortable sharing with the apps."
Talking about a year back, various apps and websites were logged in through Facebook profile over 10 billion times (quite impressive!). This could be because they do not have to maintain a new account and remember the login details every time they want to use the app.
The New Version of Facebook Login now comes with better login controls. With this, there is option to check and uncheck the details that you wish to share with an app. For example: It's all your choice if you wish to share your name, birthday, but not your email address. For customizing, you have to click on the link that says "Edit the info you provide".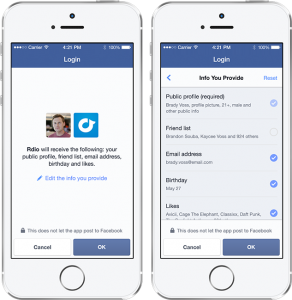 Moreover, there is control over app sharing its storing back to Facebook. For this, click on "Not Now" button.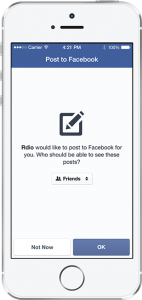 Redesigned App Control Panel:
"A place where you have the option to check and organize the apps that are being in use."
So once you are logged in to an app via Facebook, there is option to track record of apps you are connected with through the Redesigned App Control Panel.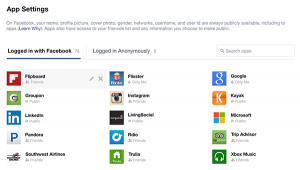 The announcement and its affect seem quite interesting. It will definitely help people on Facebook to have a control over personal information share with third party apps. All these features will be rolled out in few weeks!