Exchange Server EDB Recovery Tool – Silver Award Winner From MVP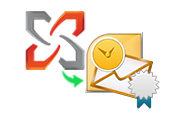 SysTools Exchange Recovery software is been rated with a Silver Award in this site and the review was updated by one of the most valued MVP in the Exchange industry, Nuno Mota – the major reason that capture my attention towards the review of Exchange Server EDB Recovery tool.

Working as an Exchange administrator in a reputed firm challenges my Exchange maintenance skill every new time and in order to be updated with the new products and superb solutions recommended by MVPs' and other industry experts I follow them through their news updates and technical blogs. Recently came across through one site maintained by MSExchange.org admin:
http://www.msexchange.org/articles-tutorials/product-reviews/product-review-systools-exchange-recovery.html
Through the write-up and screenshots provided by Nuno Mota, I felt this tool worth downloading to the Exchange server maintenance tool kit that an Exchange server administrator like me carry within the work environment, thus decided to give it a try – the only word that I uttered after working with the Exchange server EDB recovery tool is just 'WOW' as the tool turned to be a superb solution that I took the decision to add my conclusion regarding the product capabilities here in the introduction itself-
I can say that this tool can turn to be a great help for the users who are little known about the technicalities behind the Exchange server and its related database corruption issues. Let me share my review for this product so that this Silver Rated tool can prove to be the golden star for others while handling the troubles related to the EDB mailbox and its conversion to Live Exchange Server, Office 365, and multiple file formats.
Exchange Server EDB Recovery Tool- Rich With Features to Resolve Exchange Troubles!
If the query is what makes Exchange Recovery software different from many other software solutions in the online market, then the multiple attributes of the tool was the answer I reached. It supports entire Outlook, MS Exchange and Windows version to make the facilities available for larger number of users. Listing some of them:
It Repairs Almost Everything in EDB Mailbox – Unlike many of the default options with the Exchange server to repair and restore the EDB database (ISINTEG and ESEUTIL), Exchange Server EDB Recovery Tool gives a complete solution for all the troubles that user faces. The issues with the inbuilt options to repair EDB file is that the Exchange server remains dirty even after running these commands as they work on limited issues and also it gives successful results only after hours of checking that also for minor corruption reported.
Repairs Priv1.edb
Repairs Pub1.edb
Repairs Pub and Priv STM files also
Resolves Almost all the Error Messages – After corruption or damage to the Exchange database what user get is the error message that blocks them from accessing the Exchange database and in that case what user need a solution to resolve the those error messages and Exchange Recovery tool resolves almost every error message that Exchange server displays once the database is corrupted.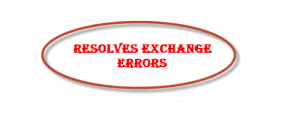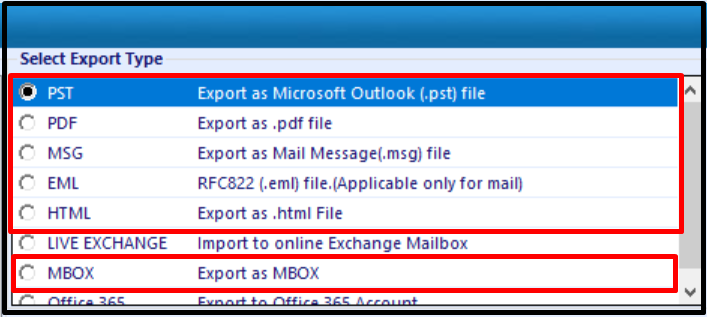 Recover EDB Data to Multiple File Formats
The best option within the Exchange Server EDB Recovery tool is that it recovers EDB mailbox to many file formats that includes EML, MSG, PST, MBOX, HTML, and PDF. Other than this export formats there is facility to convert the Exchange  mailboxes to Live Exchange Server & O365.

Decrypt Email and Dual Scanning Facility
If users emails are encrypted with SMIME or OpenPGP option they can remove it via remove encryption option from Exchange database mailboxes in bulk by providing with proper credentials.  Entire mailbox data can be previewed once the scanning of the EDB file is done. Quick can remove minimal corruption from Exchange database file and the Advance scanning process makes it easy for the user to get the complete data recovery process done perfectly even after the toughest corruption issues being reported.
Scan to preview EDB mailbox components
Scan to recover complete EDB mailbox data
Scan to repair toughest corruption issues

Naming Convention for EDB to EML and MSG Conversion
For the easiness of database management even after conversion to selected file format, tool provide the option to name the file accordingly prior to saving it at the desired location. Naming convention make it easy for the user to handle or transfer data in a managed way.
Name with from, subject and date
Name with subject or date of the emails
Name with preference of data, month or year

Split into Smaller Size- Outlook PST file faces the major issue of corruption due the oversize of PST file content, in order to avoid this trouble Exchange Recovery tool provide the option to spilt EDB content converted to PST into numerous file size so that the PST 2GB file size issues can be resolved.
Split and avoid data loss
Split and make it easy to manage
Split to transfer preferred data

Export EDB Mailboxes to Exchange & O365
After resolving database corruption Exchange 2010/2013/2016, with this tool users can export the recovered and healthy mailboxes directly to live Exchange Server 2016/2013/2010/2007/2003 mailboxes and Office 365 in a simplified manner.
Export EDB Mailboxes to Live Exchange Server in an easy way
An efficient way to Migrate offline EDB to Office 365
Bringing It All Together
These are some of the points that I noted worth sharing within the Exchange Server EDB Recovery tool. I felt it apt that MSExchange.org had given the Silver Rating for the tool. And I also have the same suggestion that Nuno Mota had put forth like: – A more detailed report of the EDB repair and conversion process concluded will be a great help for tracking the recovery process as well as if the option to collapse all mailbox while showing preview is added then there is no other tool that can reach to the level of this one in terms of perfection. For me it is a five out of five rating & SysTools Exchange Recovery tool shines Golden for me.