Top Exchange Database Mounting Issues And Fixtures | Simple & Clear Solution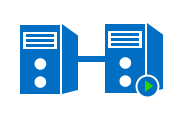 We will be discussing about the top three obstructions faced while mounting dismounted database back on Server. As far as the solution for this is concerned; every lock comes with a key and we have provided with a key each for their respective locks. Unlock Exchange database mounting issues with top fixtures suggested.
Exchange Server database mounting is a procedure to connect offline EDB file with live server. A database is not always connected with the Server it could possibly be in cached mode or dismounted on purpose. Database mounting is usually required after the execution of a Planned Downtime.
In cases where Server maintenance or up-gradation is foreseen by Exchange Administrators; they follow out a Planned Downtime. And as the downtime is purposely planned, the database is dismounted or disconnected from the Server to avoid any mishap.
The Top Exchange Database Mounting Issues and Fixtures
#1 – Hardware Associated Issue
:
In the process of mounting EDB if event ID 474 is encountered in event logs, it indicates towards corruption of the database. The Event ID would most probably be accompanied by a description regarding the same showing failure of bytes verification because of mismatch of page checksum. Basically the difference in expected checksum and resultant checksum leads to the occurrence of read operation failure.
Requirement:
An updated backup of the database should be available with the user.
Fixture To The Problem:
If you suspect the issue to be associated with hardware failure on disk level then, data restoration from its backup has to be done after you have reformatted the offending hard disk to regain database without continuance of the issue. And in case you want continuity of communication for the users via their respective mailboxes while you are getting rid of the problem; temporarily move those mailboxes to another server.
NOTE: Transaction of fresh emails can be carried out and access to old messages wouldn't be possible in this case.
#2 – Modified Service Permissions For Active Directory
It is possible that the Information Store is repeatedly failing to mount your database because the machine account is no longer having Read Rights to the Information Store. Possible causes could be removal of machine from Domain Server group or any sort of changes being done to the Server permissions i.e. either explicit deny is assigned or inherited rights are removed.
Meanwhile, the principal cause for such a situation to take place is specifically suspected to be non existence of server object on Active Directory.
Symptoms:
An event number 7024 will be seen along with a message representing termination of information store services with an error number.
Fixture To The Problem:
Firstly, in DomainPrep mode run the Exchange Setup or you could also run ADS Edit tool to ensure the existence of specific crucial objects like; CN=AdminGroupName, CN=Services, CN=InformationStore, CN=Servers, etc. Occurrence of similar problems is predictable due to the removal of Security Principals container. Use of ADSI Edit tool is suggested in that case.
#3 – Exchange Server Has Inadequate Rights
Exchange database mounting comes across one more top issue which is confronted due to alterations done in SeSecurityPrivilege. In this situation; any of the following messages might be received:
Event 1005
"Unexpected error. An unknown error has occurred. ID no: 80040a01 Microsoft Exchange System Attendant occurred."
Event 1029
"Failed to replicate the security descriptor to the metabase. Users may not be able to read or write data to the metabase. Error code is 8000500d."
Event 1121
"Error 0x80004005 connecting to the Microsoft Active Directory."
Fixture To The Problem:
On the initial installation of Exchange within a Domain or on running Exchange setup in Domain Prep mode; Exchange Enterprise Server group gets assigned with SecurityPrivilege right. Removal of this right can lead to malfunctioning of Exchange Server when it is restarted or when refresh interval of the security expired. Assign required permissions manually or run Exchange Server in Domain Prep mode to fix this issue surfaced while mounting database.
Other Way Out
Other than applying specific fixtures to each problem, you could better go for commercial solutions as these issues related to database mounting failure mostly happen to occur due to corruption of EDB. SysTools Exchange Recovery software could be considered as the tool to overcome such certainties via repair process.
This automated utility provides dual scanning option i.e. (Quick and Advance scan) which easily recovers & fix Exchange database corruption. If users EDB file is minimally corrupted then they can use Quick scan to recover it and for major corruption use the Advance scan to repair EDB file and mailboxes.
Users can extract mailbox from EDB file Exchange 2016/2013 and export directly to the Live Exchange Server mailboxes, Office 365 and PST, EML, HTML, PDF, MSG, MBOX file format after recovery in a simplified manner.
Key Features Of Automated Software
Support pub.edb and priv.edb file
Preview Exchange mailbox items before conversion
Preserve actual folder structure and keep metadata intact
Date filter option export EDB mailbox data item in a specified period of time
Remove (SMIME/OpenPGP) email encryption from Exchange mailboxes in batch
Export selective mailbox item via categories filter option
Compatible with all Exchange Server, Microsoft Outlook and Windows OS version
Bringing It All Together
Now users know various Exchange database mounting issues and solution to fix it. In case if the Exchange database file is severely corrupted then they can use the advanced software described in the above section which easily resolves the database corruption Exchange 2010 / 2013 / 2016, recovers & repair Exchange mailbox and EDB file automatically without using any command with no data loss.