How to Add / Delete Thunderbird Autocomplete Email Address
In reality, we are daily aquainted with this auto-complete feature like search as you type on search engines, browsers, forms etc.. This feature not only help users to provide suggestion to users but also gives reassurance that a user does not have to remember all details for sending an email in Thunderbird Client. With the help of this blog you can know in detail about Thunderbird Auto-Complete & How to Enable / Disable Thunderbird Autocomplete email address.
What is Mozilla Thunderbird Autocomplete Address?
The Thunderbird Autocomplete email address provides users with Contact Auto-suggestion feature while composing a Mail within Thunderbird Mail Client. This provides users to quickly recollect email address of recipients without having to remember them all the time. The names you write in addressing pane are compared to the native address books stored within Thunderbird Email Client. This feature is enabled in Thunderbird by default. By following this blog you can easily enable/ disable Thunderbird AutoComplete feature easily.
Whenever you enter the contact details, it will display all the possible contacts list in the drop-down menu related to your text.
Note : The list of contacts in drop-down menu will get updated dynamically. An Example is shown below when auto-complete features is enabled:

Types of Thunderbird Autocomplete Email Address Match
There are number of possible types of Autocomplete Match that can occur :
No Match
Unique Match
Multiple Match
Mailing Lists
No Match : When there is no Match found for the contacts in address Book
Unique Match : This Match occurs when there is exactly one single match . In this case, drop-down menu will not be displayed.

Multiple Match: When there are multiple matches found for a contact with different email address, Name or Nickname as shown below:

Mailing Lists: You can Create New Mailing List within the address Book with group /multiple email id . You can add the Mailing List to send emails to groups in a single go.

User Queries Regarding Thunderbird Autocomplete Email Address
"In have recently moved Thunderbird to a new computer , but after moving , this Auto-Completion features is not enabled . How can I enable Mozilla Thunderbird Autocomplete Address ?"
"I have been always using this auto complete feature , But since when my computer crashed , but could not find any solution to enable Thunderbird Autocomplete email address Feature "
" Please help me as my Thunderbird address Autocomplete not working . Earlier while I was sending email, Thunderbird used to provide me with suggestions instantly But Recently it takes several seconds . It also has stopped acception more than two or three character for searching. It has been really frustrating to wait for such long for the suggestions to appear"
How to Enable Auto Complete in Thunderbird ?
There are cases when user may face errors like Thunderbird address Autocomplete not working or slow. In such cases you can follow the below steps to Enable Auto Complete in Thunderbird by following the steps below:
1. Open Thunderbird Email Client . The Go to Tools & Select Options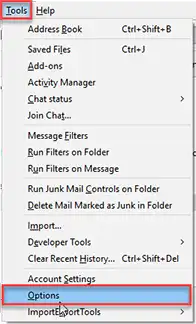 2. Go to Compositions Tab on Top bar of the Options Window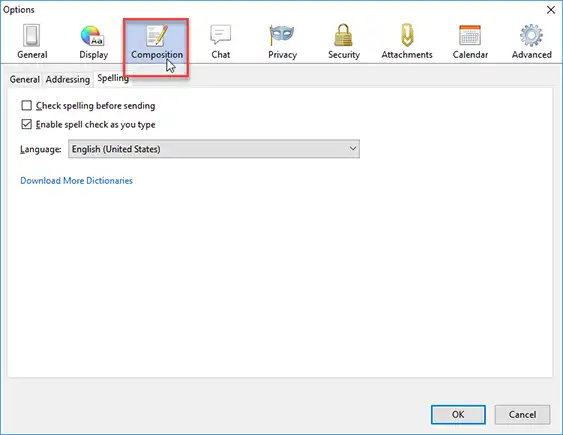 3. Choose Addressing Tab, then Check the Local Address Book Option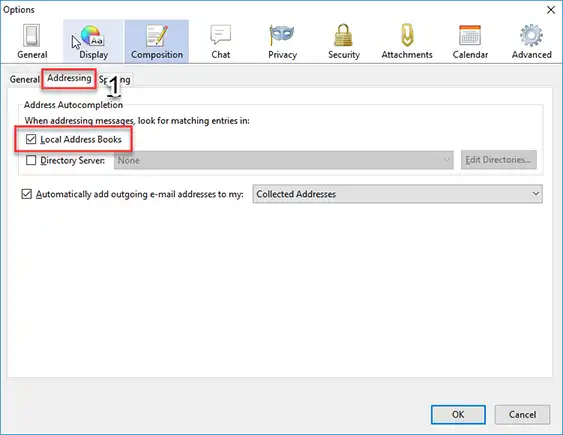 How to Delete Thunderbird Autocomplete email address
In order to delete Autocomplete in Thunderbird follow the steps mentioned below:
Go to Address Book
Within All Address Book . Locate the desired Contacts Then, Choose the Contact that you wish to remove
Right Click on the Contact & Choose Delete Button
Conclusion
Nowadays we are all familiar with this auto complete functioanlity in search engines like Google. But we actually expect more in email clients as well so you do not have to remember any email id or contacts. Hence this blog describes the Mozilla Thunderbird Autocomplete address feature in detail.