Amazon Chime and Vonage Review: Best Cloud-Based Video & Voice Conferencing
Amazon Chime + Vonage is a user's choice for the best cloud storage based phone conferencing and video services. The collaboration between both the organizations results in the simplicity of Amazon Chime along with the high quality of Vonage VoIP business communication system.
This is a perfect choice when a user wants to overtake business communication system. Vonage gives out high-quality voice feature while the Amazon Chime Pro suite offers rich video conferencing medium. In the business field, entrepreneurs can buy both these services as a single package (Amazon Chime and Vonage) at a highly reasonable price.
Amazon Chime is combined with every stage of phone plans of Vonage. It starts at a price of $39.99 per month and per extension, which makes this service as affordable and wide-ranging solutions for the business communication requirements.
Altogether, both of these brands provide excellent services. So to satisfy both the needs of video and voice communication, a user can consider Amazon Chime + Vonage.
Amazon Chime Reviews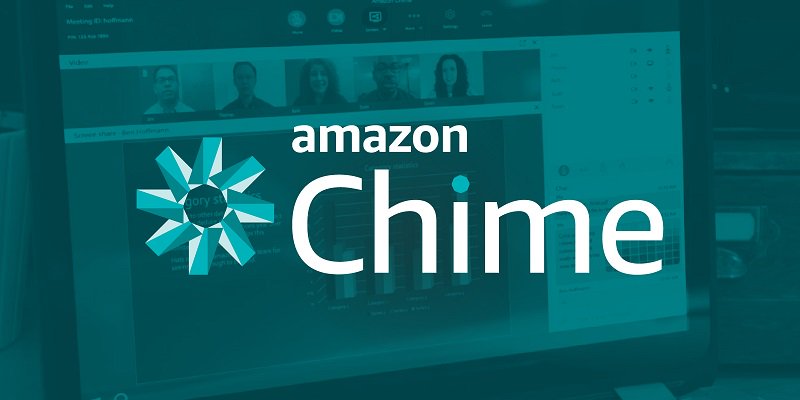 Amazon Chime meets the need of a large number of small and mediocre businesses. The pro package for video conferencing, which is assisted with Amazon Chime and Vonage package without paying any extra cost, enables video conferencing for about 100 people at a time. Other options supported by Amazon Chime are:
Screen Sharing
Remote Desktop-Control Options
Easy to Navigate: Talking about the interface, the meetings and participants are displayed in the center of the screen. The message frame and chat rooms are shown on the left-hand side of the window pane. On the top of the taskbar, tabs and icons for message, contact, meetings, rooms, are managed from left to right. This facilitates the user to access the main features quickly.
In a meeting, users are provided with an option to join the meeting, schedule a meeting, start an instant meeting, or sent invitations to the participants. To ensure an additional layer of privacy, a personalized link can also be generated.
Amazon Chime equips the users to record audio and video of the meetings and viewing it later. By accessing the drop-down menu, a user can share entire window or the screen with other participants too.
Chime gives a feature of the visual list of participants in a meeting. It can be clearly seen that who on the call is producing noise. Any participant can mute any other user. Also, a user can unmute himself. Also, it is not needed to sign into the app. It can normally be done using a phone. To exit the meeting or end the conference, there is an option of End Conference.
The Chat feature exhibited allows the user to ping some specific people via option @mentions. A user can also get delivery and read reports and make use of emoji.
Vonage Reviews

The Chime is associated with VoIP business package of Vonage (). It is an attractive option for businesses where it is needed to overtake their communications. The lowest stage plan for this
Amazon Chime and Vonage service endows a user with some major functions like call blocking, recording, forwarding, and placing ongoing calls on hold. It offers some services like call queuing or monitoring, which are commonly found in call centers.
Vonage users can use this application easily on their mobile devices as well as desktops. They can use Amazon Chime as well with it. Vonage commonly combines with other third-party applications such as Microsoft Office 365, G Suite, Salesforce, etc.
Vonage can be simply implemented. All a user needs to do is set up the system and customize features in it. The missed calls and voicemails are delivered to the inbox of Vonage and a feature of call recording is immediately available.
Advantages of Consolidating Phone and Video System
All-in-one method for audio and video communications simplifies the installation process and is comparatively inexpensive. But, low cost does not mean that the quality has been compromised. Both the technologies are excellent in their field. So, a user can expect clear and reliable audio as well as video.
Limitations of Amazon Chime and Vonage Integrated Service
The only drawback of Amazon Chime is it lacks extra features. No doubt, it offers some amazing services, but features for consolidating third-party applications were absent.
Wrapping Up
To enhance the quality of video as well as audio, it is recommended to use Amazon Chime + Vonage. This is the best cloud-based phone conferencing and video option. Amazon Chime and Vonage has marked a significant growth in the field of business communication. Moreover, both are platforms in a unified package are much cheaper as compared to an individual technology.