How To Import EML, MSG or PST Files Into Email Clients
This is a detailed step-by-step guide for accessing source data converted into MSG, EML, and PST file formats over support mail clients.
A thorough scan will be executed once the source file has been loaded on software.
Later, on the successful completion of scan, individual items of the source file seen; can be exported.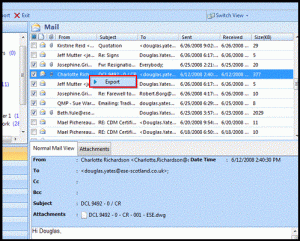 Or selective folder export can be carried out as well.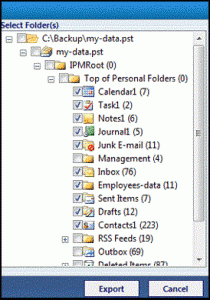 The following options will be given on selection of Export, for converting source data items.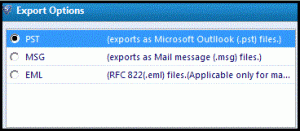 On Selection Of PST Or MSG File Format
Converted data from message file to PST or MSG file formats can be used on Microsoft Office Outlook profile by adopting the following steps respectively: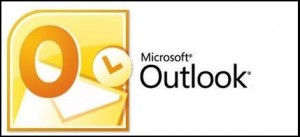 Import PST Files
To open a Personal Folder file on Outlook:
Open Microsoft Outlook.
Click on File Menu.
Go to Open followed by; Outlook Data File.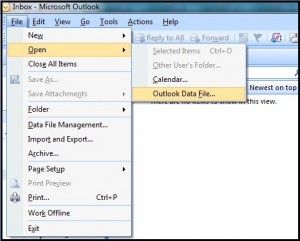 Navigate to the preferred PST file. Click Ok.
To view contents of the loaded Outlook data file, look for its name under Personal Folders section.
Launch Microsoft Outlook.
Go to the location where MSG file(s) are located.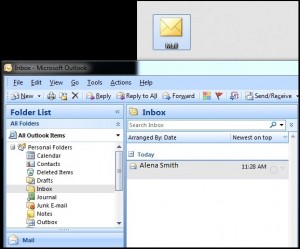 Double click on the file if there is single MSG.
Drag and drop multiple MSG files to open them in Outlook.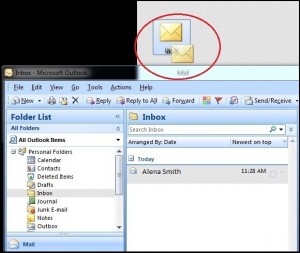 On Selecting Of EML File Format
Resultant EML file can further be used on a variety of clients whereas; EML import into Outlook Express, Windows Mail, and Windows Live Mail has been discussed here.
Outlook Express

Go to the location where EML file has been stored.
Double click on the file if Outlook Express is your Default Mail Program for EML files.
Or
Right click on selected EML file(s), go to 'Open With' and select Outlook Express.
Otherwise, drag and drop EML files on the local folder of your client.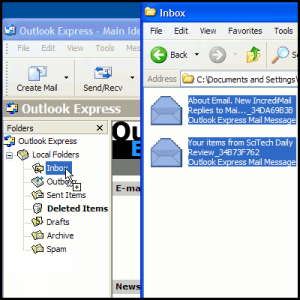 NOTE: As a secondary option, you could also set Outlook Express as your Default Mail Client. This way, every time you double-click on an EML file, it will automatically open up on Outlook Express.
You Can Do This By:
Launching Outlook Express.
Going to Tools Menu followed by selecting Options.
Clicking on General Tab.
And making Outlook Express your default client by clicking on; Make Default option provided under, 'Default Messaging Programs'.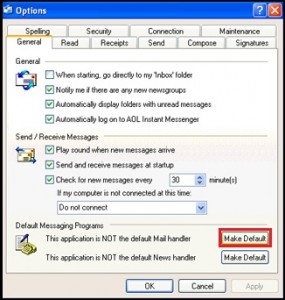 Click on Ok.
Windows Mail

Run Windows Mail.
Go to the folder where EML file(s) are located.
Select desired files then drag and drop them into any of the Local Folders on your client.
Click on it to recheck contents.
As An Alternative:
To make EML access easier and instant on Windows Mail, make the client your default mail program by taking the following steps:
Launch Windows Mail program.
Go to Tools Menu and click on Options.
Go to General Tab and click on 'Make Default' given under "This application is NOT the default mail handler"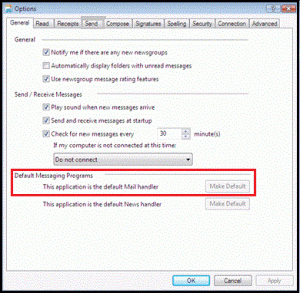 Windows Live Mail

To open EML files on Windows Live Mail you can follow any of the two procedures discussed below:
Method 1
Windows Live Mail has a Store Folder where it keeps a physical copy of every user in individual folders.
In order to open orphan EML files on your configured Windows Live Mail account you have to move the files into its Store Folder.
Locate Store Folder For Windows Live Mail
Run Windows Live Mail program.
Go to Tools Menu.
Click on options.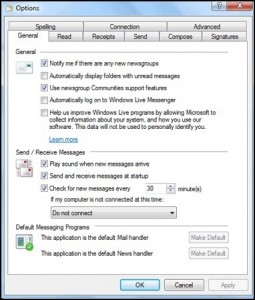 Now go to Advance Tab and click on Maintenance button.
Click on 'Store Folder' under the Maintenance window.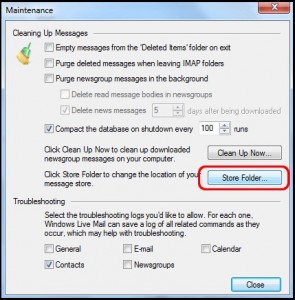 Now the Store Location path will be visible to you.
Copy the location and use it to get to the Store Folder location on your system.

Copy and paste the export EML files into desired user folder.
Start up Windows Live Mail or close it down completely and start up again if it was running to implement changes.
Method 2
Open Window Live Mail program.
Go to the folder where EML files are saved.
Drag and drop the files to desired folder to get them on Windows Live Mail.